Board comprises appointees from all levels of Ontario courts and from justice and education sectors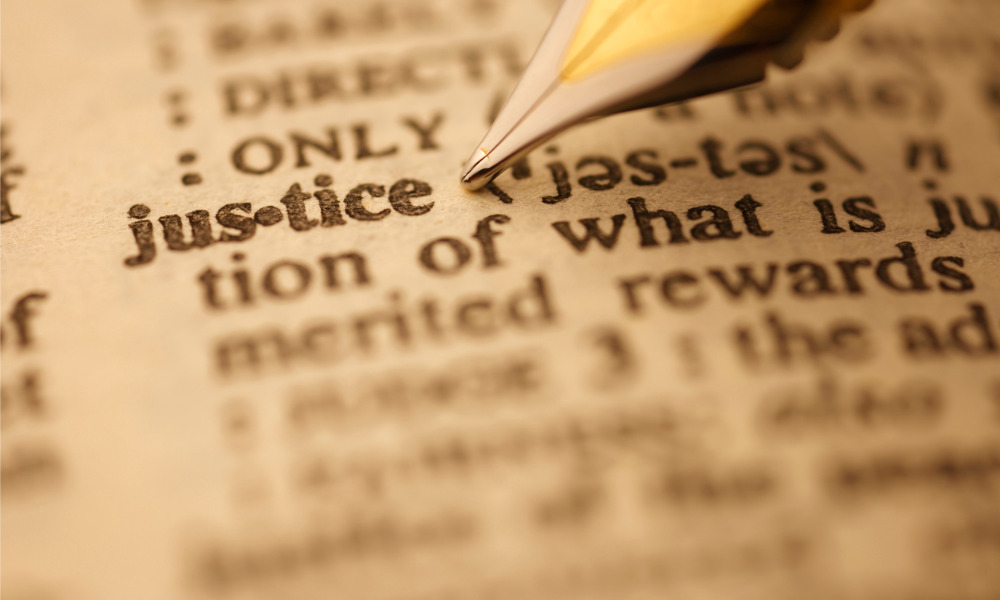 Six new directors have joined the Ontario Justice Education Network, as of the organization's first board of directors' meeting this year: Justice Breese Davies, Justice Ferhan Javed, Marc Boissonneault, Geoff Pollock, Luis Filipe and Diane Vautour.
With these new additions, the board of directors is its most geographically diverse yet, with members coming from London, Oshawa, Barrie, Sault Ste. Marie and Toronto, said the news release dated Mar. 15. Directors can more easily hold virtual meetings due to the board's shift to Zoom video-conferencing technology.
Representing the Ontario History and Social Science Teachers' Association, Leigh MacDonald retains the position of co-chairperson from the education sector, while new director Davies succeeds Justice Katrina Mulligan as co-chairperson from the justice sector, considering that Mulligan stepped down during the November 2020 annual general meeting, following the completion of her second term on the board.
Davies, appointee of the Ontario Superior Court of Justice, joined as a justice of the court in Toronto in August 2018 and serves as an adjunct professor in legal ethics at the University of Toronto. She has experience in the areas of criminal, constitutional and administrative law. As former vice-president of the Criminal Lawyers' Association, she devoted efforts to initiatives aiming to keep women in the private practice of criminal law and to advance diversity and inclusion in the criminal bar.
Javed, appointee of the Ontario Court of Justice, joined the court in 2014 and is chambered in Oshawa, where he handles all types of criminal cases. He has served as co-chairperson of the Durham Mental Health Committee, as a member of the Durham "Lunch and Learn" education committee and as a volunteer for the Ontario Justice Education Network and for the Muslim Lawyers Association.
"As a Judge of the OCJ, I'm delighted to 'pay it forward', to the next generation of students who benefit from OJEN's rewarding learning opportunities," said Javed in the news release.
Boissonneault, appointee of the Ministry of the Attorney General, is manager of court operations at the Ministry of the Attorney General in Sault Ste. Marie. A Franco-Ontarian, he has more than three decades of experience working with youth from the Army, Sea and Air Cadets in local, regional and national training centres.
Pollock, appointee of the Law Society of Ontario, is one of the law society's elected benchers for the Toronto Region. He founded Geoff Pollock & Associates Professional Corporation, where he centred his practice on real estate, civil litigation, wills and estates and corporate or commercial matters, and acted as a founding member of the Haven Toronto's Fortunate 500. He was recently appointed to the University of Western Ontario's board of governors. He is a volunteer for Pro Bono Ontario.
The Ontario Justice Education Network's appointees are Filipe and Vautour. Filipe is social science department head at Bloor Collegiate Institute, where he has taught Canadian and international law. For the Toronto District School Board, he has served as a teacher and as a digital lead learner mentor, while for the Toronto History, Humanities, and Social Science Subject Council, he has served as president.
Vautour, department head for Canadian and world studies at the Toronto Catholic District School Board, has worked alongside provincial and national organizations seeking to promote history and civic education. She recently completed a secondment with the Ontario education ministry's curriculum assessment and student success policy branch. She has been distinguished with the Governor General's Award for Excellence in Teaching Canadian History.