Glass gave up a criminal defence practice to pursue a teaching career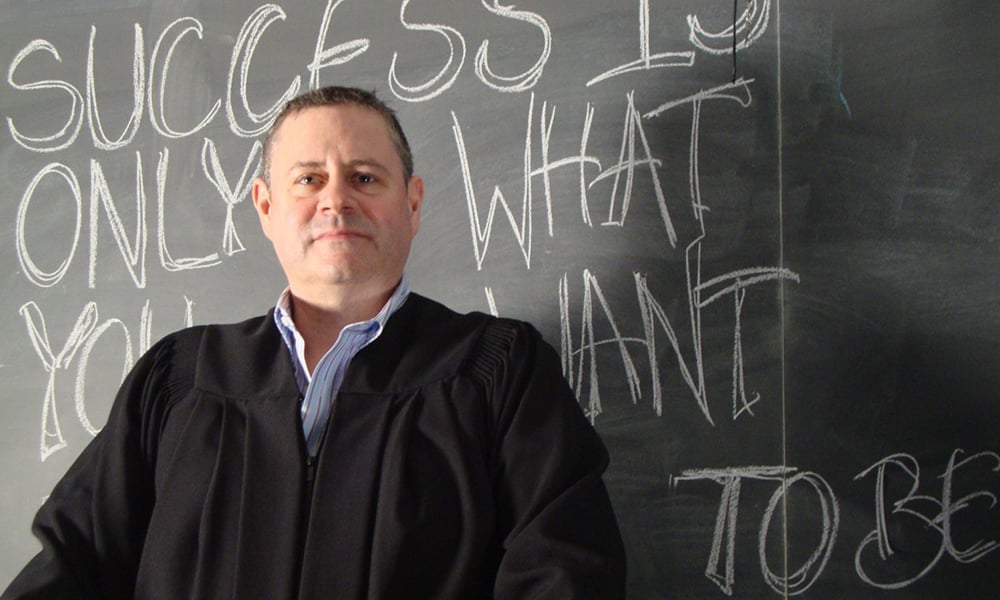 The Ontario Justice Education Network has honoured Jamie Glass as the 15th recipient of its Chief Justices' Award, in recognition of his contributions to improving public understanding of the justice system.
A graduate of the University of British Columbia's law school, Glass gave up a criminal defence practice to instead pursue a teaching career. He has since taught law and civics for over two decades. He is a law teacher at the Middlefield Collegiate Institute in the York Region District School Board.
He founded the Ontario Law Teacher's Assistance Network, taught an online course for the Ontario Institute for Studies in Education, developed a course accredited by the Ontario College of Teachers and co-authored a textbook, All About Law, published by Nelson.
His students, fellow teachers and justice sector professionals expressed support for his nomination.
A former student, who comes from a first-generation immigrant family, said that Glass goes out of his way to support the voices of his students. "Jamie has shaped me and hundreds of other students into socially responsible, politically active and civically engaged citizens of Canada," said the former student.
Students also commended his lively classrooms, his teaching style which varies according to individual needs, his lessons which focus on students' day-to-day challenges and his efforts to understand issues faced by his students, who are often from diverse backgrounds.
Glass has also supported equity initiatives, such as by spearheading forums, conferences and programs to educate fellow teachers on how to more effectively communicate with racialized or marginalized students. He also helped with the formation of the Motivation, Inspiration and Literacy program.