Financial institutions have no duty to disclose account changes made by one owner to another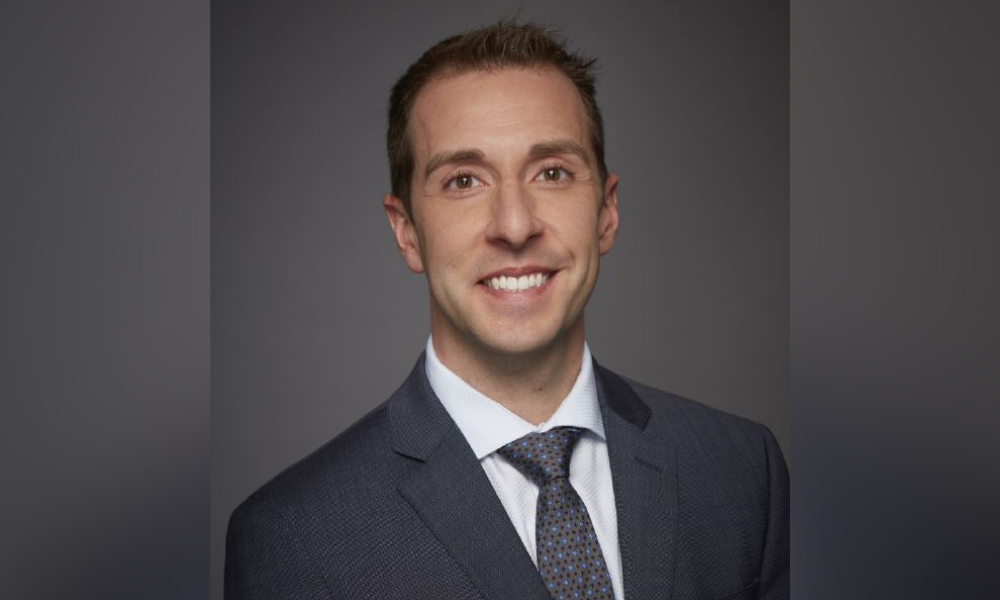 Parties alleging that a change of beneficiaries was unlawful must prove the existence of a clear agreement to maintain their beneficiary status without change, the Ontario Court of Appeal has ruled.
In Fair v. BMO Nesbitt Burns, a unanimous panel ruled that Superior Court Justice Chris de Sa was correct in dismissing Anne Fair's claim summarily after concluding that it did not raise a genuine issue for trial.
Anne and her deceased husband, Lloyd Fair, maintained separate investment accounts at BMO. According to Anne, she and Lloyd agreed that except for one account, all other investments would pass to the other should one of them die. Accordingly, each was named as beneficiary on the other's investments with BMO.
Lloyd's will left Anne with the bulk of his estate, which did not include the BMO accounts.
Still, Anne maintained that Lloyd breached their agreement by removing her as a beneficiary on the BMO accounts and substituting his children from a former marriage. Relying on the Supreme Court of Canada's decision in Moore v. Sweet, she alleged a constructive trust over the accounts based on the doctrine of unjust enrichment.
But the panel notes that the plaintiff in Moore had a "clearly established" agreement with the owner of a life insurance policy. The agreement required the plaintiff to pay the policy premiums and the policyholder to designate and maintain her as the beneficiary.
Nonetheless, the policyholder changed the beneficiary. Although the new beneficiary was innocent of wrongdoing, Moore succeeded based on unjust enrichment.
"Ms. Moore's payment of premium and loss of the benefit of her agreement to be maintained as beneficiary constituted a deprivation that corresponded to Ms. Sweet's enrichment, for which there was no juristic reason," the panel stated.
In Anne's case, there was no conduct "analogous to the payment of premiums by Ms. Moore." Nor, as de Sa concluded, was there anything "apart from the appellant's assertion" that would support the existence of an agreement.
Indeed, de Sa found that "even [Elizabeth Fair's] characterization of the agreement is itself unclear" and that the accounts and assets subject to the alleged agreement had changed.
In the panel's view, de Sa correctly found that the evidence was "insufficient" to support the claim. Anne's affidavit gave no particulars as to when and how the agreement came about and varied from her testimony on discovery regarding its subject matter and nature.
"The court ruled that parties must support Moore v. Sweet claims with some degree of independent evidence," says Nick Esterbauer, a partner in the Toronto office of estate and trust law boutique Hull & Hull LLP.
Anne did argue that the couple's mutual designation as beneficiaries corroborated the agreement's existence. But the panel disagreed.
"Regardless of whether corroboration under s. 13 of the Evidence Act [which mandates corroboration in certain circumstances] is required [a point the panel did not decide], the beneficiary designation that Mr. Fair made in favour of [Anne] (and those she made in favour of Mr. Fair) do not assist her, as they are revocable and therefore equivocal on whether there was a clear agreement to maintain them in effect without change."
Fair also sued BMO, alleging that the investment bank violated a duty to advise her of the change when it occurred. But de Sa concluded that no such duty existed and dismissed that claim, again by way of summary judgment.
"There is also no obligation either in [statute] or common law to notify third parties about an individual's beneficiary choices. I agree with BMO Nesbitt Burns, that to impose such an obligation would be an absolute breach of that individual's privacy and their right to dispose of assets as they choose."
The OCA agreed with that analysis, even though BMO shared performance information about the couple's separate investment accounts with each of them.
"However, the sharing of information about investment performance, with consent of the owners of each investment account, does not create a duty on the financial institution to disclose account changes made by one owner, to the other owner."
Lloyd also did not consent to BMO disclosing the beneficiary change to Anne, nor had Anne informed BMO of her contention that there was an agreement governing beneficiary designations.