Condo lawyers are fielding questions about the legality of vaccine mandates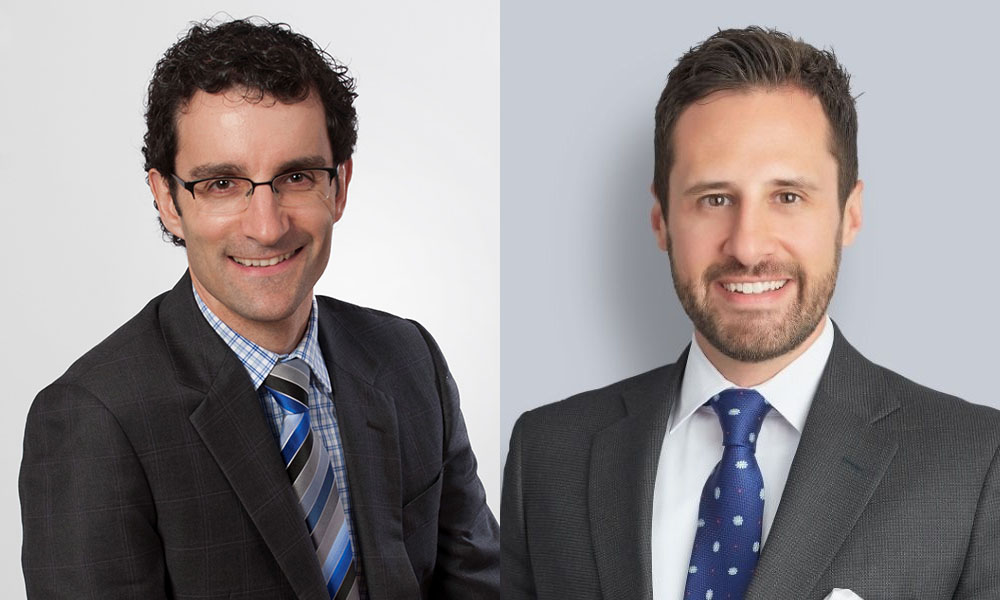 As universities announce they will require proof of vaccination from students, the federal government says it will demand the same from federal public servants and air and train passengers and provinces consider vaccine passports, questions about the legality of vaccination requirements are also cropping up in condo law, say lawyers.
As of Monday, 26,173,971 vaccine shots have been dealt in Ontario, with around 65 per cent of the population fully vaccinated.
The high rate of vaccination helps condo corps make a case for a rule or policy requiring it, says Rodrigue Escayola, a partner at Gowling WLG in Ottawa. Such a rule or policy would appear reasonable in light of the broad societal acceptance of vaccination, he says.
The basis of a condo vaccine mandate would stand on three legs, says Escayola. One, s. 17 of the Condominium Act provides the condo is "responsible to control, manage and administer common elements." Two, the corporation has the ability to adopt rules dealing with safety, security and welfare. And three, the corporation is the occupier of the common elements. Under the Occupiers' Liability Act, the condo has a duty to take reasonable steps to ensure the safety of those on the premise.
Jason Rivait, partner and condo lawyer at Miller Thomson LLP, adds that the condo's duties are balanced with the residents' right, enshrined in the corporation's declaration, to use the common elements.
"This is the legislative framework that brings the condos to the table to say, 'Okay, so how do we now deal with vaccination?'" says Escayola.
With differing rights and obligations flowing from each, he says, the question of whether condo corps can mandate vaccinations must be divided into three categories: employees, contractors and occupants.
"The easiest one is contractors," says Escayola. For service providers hired to cut grass, clean windows or carry out some kind of construction project, there is no doubt condo corps can make vaccination a requirement in their contract, he says.
While a condo policy applicable to contractors would carry less risk than other stakeholders, Rivait says his main concern is potential human rights claims.
"Typically, a claim would lie only against the vendor as the individual's employer, he says. "But there is some caselaw that suggests that human rights legislation has a very broad application with respect to employment and allows employees to seek direct relief against parties other than their employer,"
"A corporation could be exposed, even if they're not employing these individuals directly."
With the condo corp's employees, they have already established a set of contractual obligations and Escayola is unsure whether the condo can unilaterally adjust the conditions of employment. For someone who works behind the scenes and does not interact with residents and the public, a vaccination requirement would be much less justifiable than with someone – such as a property manager – for whom interaction is a bona fide occupational requirement, he says.
"I would say, it is safe to offer two options to your employees. First option, show proof of vaccination. Alternatively, if you can't or won't be vaccinated, for whatever reason… I will want regular COVID tests, and I want you to wear full PPE. I want you to wear a mask. I want you to be behind a plexiglass."
"As long as you give the alternative, I think it is safe to follow that route for employees," says Escayola.
For residents, there cannot be a blanket refusal for the non-vaccinated living in the condo, he says. But to use certain non-essential amenities, Escayola is of the view that a condo corp could adopt a rule that residents must show proof of vaccination.
A similar circumstance played out in the Superior Court with a mask mandate last year.
"I could see a court accepting the same logic where they would say, Well, we've got to let you use the lobby and the hallway and the elevator. But it is reasonable to put exceptions around non-essential amenities.'"
"Now, having said all of that, it's extremely touchy. People don't like to be told what to do."
If the policy is specific with respect to the amenities to which it will apply and has a clearly focussed intent – for example, to reduce risk of transmission – the condo corp has a "reasonable prospect of success" in arguing it is enforceable, says Rivait. The broader the policy, the less likely it will be enforceable, he says.
"But again, we're very, very early days here."