Fees must be disclosed, or passed on to the client as savings, says another lawyer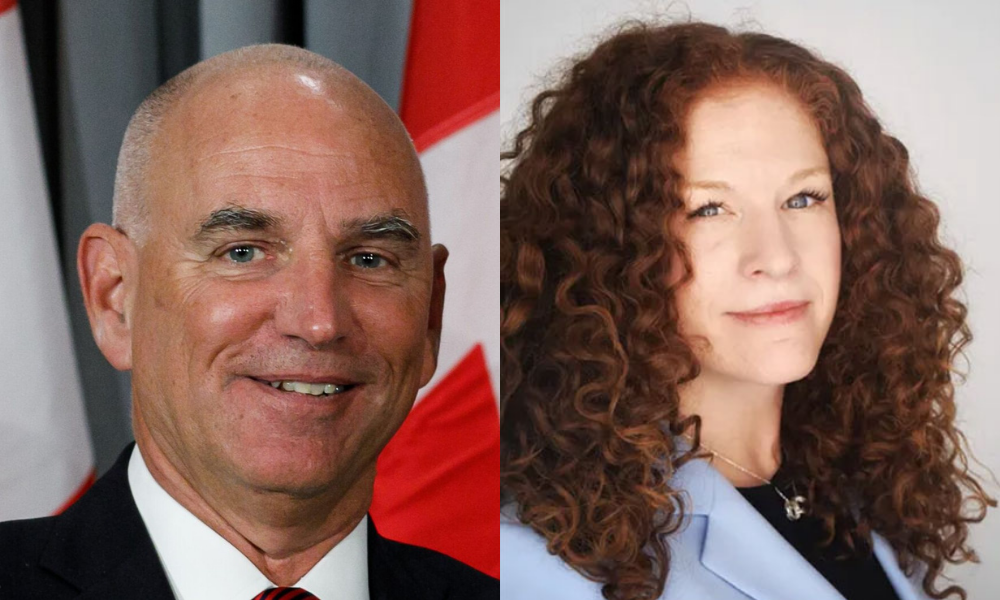 Examination counsel (EC) fees, where title insurers pay real estate lawyers a rebate on the client's premium in a home or condo purchase, are illegal, are driving down legal fees and pushing up insurance premiums and could become a potent argument against self-regulation, says Tim Hyde, a lawyer and former insurance executive.
Called to the bar in 1987, Hyde spent much of his career in the insurance industry. From 1993 to 1999, he was vice president and chief title underwriter for Canada at First American Title Insurance Company. He left to become president and COO at LandCanada, the predecessor to Chicago Title Canada and Fidelity National Financial. From 2006 to 2009, he was director of business development at First Canadian Title.
Since 1998, title insurers have been paying EC fees of around $150-$160 to lawyers when they close a house purchase and the purchaser buys a policy, he says. When the practice was first introduced by Stewart Title, Hyde and his colleagues at First Canadian thought it would be illegal, both against Law Society rules and the Insurance Act.
Rebates and inducements are not permitted in the insurance business, he says. Described as an "unfair or deceptive act or practice" in s. 438 of the Insurance Act, insurers cannot make "[a]ny payment, allowance or gift or any offer to pay, allow or give, directly or indirectly, any money or thing of value as an inducement to any prospective insured to insure."
"You can't play with the price of premium the way you can play with the price of frying pans or any other commodity," says Hyde. "You can't put them on sale."
Sections 3.2-9.5 and 3.2-9.6 in Ontario's Rules of Professional Conduct make the practice problematic for lawyers, he says. Section 3.2-9.5 states: "A lawyer shall not receive any compensation, whether directly or indirectly, from a title insurer, agent or intermediary for recommending a specific title insurance product to their client." And under 3.2-9.6: "A lawyer shall disclose to the client that no commission or fee is being furnished by any insurer, agent, or intermediary to the lawyer with respect to any title insurance coverage."
"Even if you think that $150 rebate is a legitimate legal fee, which it isn't… the rule requires you to tell your client you didn't get a fee," he says.
When the Financial Services Commission of Ontario did a market conduct review in 2008 and OK'd the practice, it was copied by Ontario's other two major title insurers, First Canadian and Chicago Title. This spring, LawPRO's TitlePLUS announced it would also offer EC fees: $150 for a home purchase and $25 for a condo.
"There's 500,000 real estate deals every year in Canada," says Hyde. "That's a million lawyers. This is far and away the legal profession's largest touch point with the public that we're supposed to protect. And we're ripping them off. We're pocketing $150 that the clients really don't know about, because it's all hidden."
"The issue… I think has implications for self-regulation and self-governance. If we don't get our house in order, in terms of this, this will one day become the greatest argument against the capacity of lawyers to self-regulate. And remember, Canada is one of the few places where we still regulate ourselves. If this becomes the scandal it could be, I think all the non-real estate lawyers ought to be a little nervous about what the real estate lawyers are doing here."
Any time there is a referral fee, there is a potential conflict, says Tannis Waugh, a Toronto lawyer who practises real estate, estate planning and administration and corporate/commercial law.
"But we do have rules in place to manage that. So, with a referral fee of this nature, we either have to disclose it to the client, or we have to pass on the savings to them. The latter way is, in my view, the cleaner and more transparent way, and it's what I learned to do when I was first starting out and what I still continue to do."
The focus should not be on the referral fee itself, but on enforcement of the existing rules, as well as education for lawyers, in the form of Continuing Professional Development training, she says.
Title insurance protects property owners and their lenders against losses associated with title or ownership, such as title fraud. In Ontario, the Insurance Act requires that a title insurer "obtain a
concurrent certificate of title" to the insured property from a lawyer "who is not employed by the title insurer," said a Law Society of Ontario Professional Regulation Committee report from 2018.
The Advertising and Fee Arrangements Issues Working Group reported to the Law Society that insurers pay lawyers for legal services such as "acting as title examining counsel" and "completing the title insurance application online on behalf of the client," said the report. Based on the volume of business lawyers and law firms bring to the insurers, there are "other benefits or incentives," such as "retail gift cards or ballots based on insurance policy orders for entry into contests with a chance to win prizes such as travel vouchers."
Operationally, the Law Society's stance is that a lawyer is "not prohibited from accepting fees from a title insurer for services actually rendered to the title insurer," but the lawyer must disclose the fees and the relationship to all clients in the retainer, said the Law Society's report.
The problem with the rationale that the EC fee is paid by the insurer for the service of filling out the insurance application is that the lawyer is already billing the client for that time, says Hyde.
During 2016 and 2017, the Law Society's audit teams found that approximately one-third of law firms which do title-insured real-estate transactions were not disclosing in writing to their clients the fees paid to the firm or lawyer by the title insurers.
The Law Society then executed a consultation on the topic, which concluded in October 2018.
A 2015 FSCO review of residential title insurance concluded, for lawyers, potential conflicts of interest are "not a problem" if "appropriately identified and managed," and insurers must have "appropriate oversight to ensure consumers receive appropriate disclosure. The title insurance market remained competitive because no one insurer dominated; collectively, their market share had not increased in the previous decade and premiums among companies only varied by $50 to $60, said the review.
A residential real estate legal practice is, increasingly, a high-volume/low-margin business, says Hyde. Realtors refer work to lawyers "dependent on their low-quoted price" and the EC fees allow lawyers to keep lowering their quotes, he says.
There has been "tremendous downward pressure" on fees for real estate practitioners, says Hyde. When he began practising in the 1980's, real estate lawyers could charge $2,000 to act on a home purchase, and now, even with inflation, many lawyers are quoting less than $1,000.
"It kind of forces them to make any profit they have to quote that low, low, low deal, so that realtors will refer."
"They'll keep competing for orders from lawyers with bigger and greater inducements,"
Hyde warns that Canada may be headed towards what the New York State has experienced, with premiums going up to fund rebates and other inducements.