Criminal conspiracies undermine competitive markets, damage Canada's economy: commissioner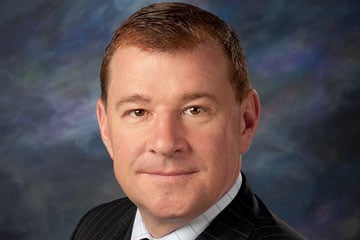 The Competition Bureau has laid multiple charges under the Criminal Code for alleged fraud over $5,000 and conspiracy to commit fraud and rig bids for refurbishment contracts in the Greater Toronto Area between 2009 and 2014.
The purported perpetrators, consisting of four companies and three individuals, victimized the condominium corporations and the condominium owners funding them, alleged the bureau in its announcement on Mar. 29.
Matthew Boswell, federal competition commissioner, stressed that such criminal conspiracies undermine competitive markets and badly damage Canada's economy. "The message should be loud and clear: if you enter into criminal agreements with your competitors, we will do everything in our power to uncover the facts and bring the evidence to court," said Boswell in the news release.
The bureau is prioritizing addressing the issue of cartels and will continue to go after those who are involved in criminal agreements with their competitors. The bureau urges those who think they are participating in illegal agreements with competitors to take advantage of the bureau's immunity and leniency programs by coming forward and cooperating with the bureau's investigation in exchange for immunity or leniency.
The bureau also calls on those who think they can offer information about potential breaches of the Competition Act to consider making use of the whistleblowing initiative, through which their identity will remain confidential.
Bid‑rigging involves a conspiracy among potential suppliers during a call for tenders to fulfill a contract, which may cause victims to pay greater prices for goods and services with worse quality. Common types of bid‑rigging include cover bidding, bid suppression, bid rotation and market division.
The Competition Act states that bid‑rigging is a criminal offence under s. 47 and that conspiracy is a crime under s. 45. The legislation prohibits two or more bidders from agreeing that one party will refrain from bidding, from withdrawing a submitted bid or
from agreeing among themselves on bids submitted. The legislation also bans competitors or potential competitors from conspiring, agreeing or arranging to fix or control prices, to allocate markets or customers or to restrict the production or supply of a product.
The penalties for bid‑rigging include imprisonment of a maximum of 14 years for individuals, fines at the discretion of the court and a criminal record registered with the Canadian Police Information Centre. Perpetrators can also be made to pay damages to victims.