A recent Superior Court of Justice decision in Ontario could be interpreted as a 'gamechanger' for condo law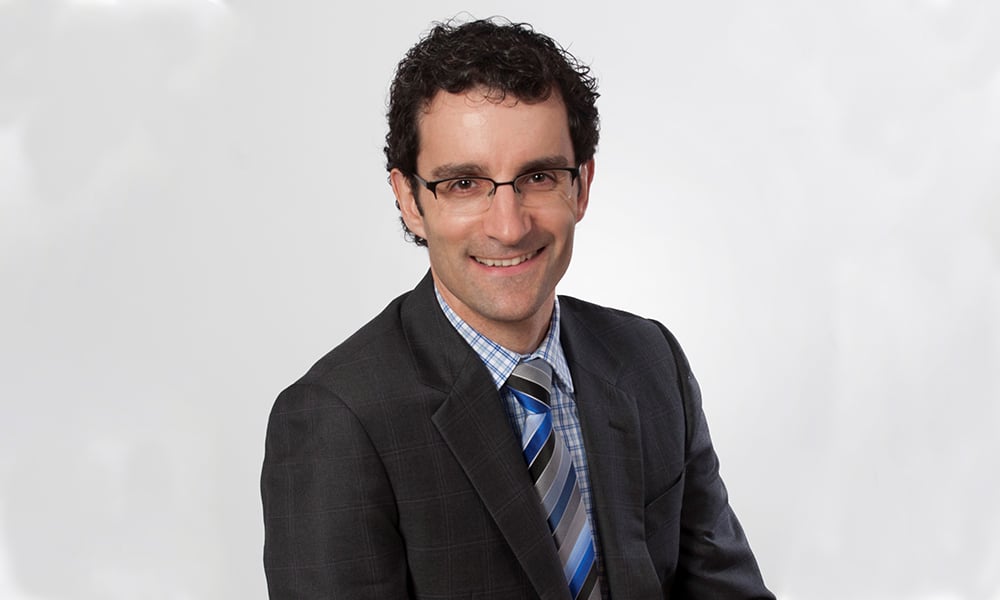 An Ontario ruling revealed vastly different opinions across the condo law bar when it comes to charging condo unit owners with a lien for the legal cost of enforcing a rule — before a dispute has even been decided.
The case, heard by Justice Markus Koehnen, centres on applicants Nasiralli Amlani and Nasimbanoo Amlani and respondents York Condominium Corporation No. 473. The condo corporation demanded Amlani pay $25,108.77 in legal fees for its lawyers' services, and it said it would place a lien on the unit and enforce the lien by selling the unit.
These legal fees — used to try and stop Amlani from smoking in the unit — piled up while the Amlanis weren't even living there, thanks to an indemnity clause that said: "Each owner shall indemnify and save harmless the corporation from and against any loss, cost, damage, injury or liability . . . resulting from or caused by an act or omission of such owner," except those covered by insurance. The clause also dictates that "all payments pursuant to this clause are deemed to be additional contributions toward the common expenses and recoverable as such."
The interpretation of indemnity used in the case of the Amlanis was unreasonable, Koehnen concluded.
Rodrigue Escayola, a partner in Gowling WLG's Ottawa office, who represented the unit owners in in Amlani v. York Condominium Corporation No. 473, 2020 ONSC 194, says the decision has the potential to level the playing field for condo clients. Liens were meant to be used when unit owners fell behind on normal monthly payments, not compliance, he says.
"In certain cases — I would say, such as this case — owners were sort of bullied into complying with a mechanism, the lien mechanism, which was really never meant to be used that way," says Escayola.
Under his interpretation, says Escayola, a condo corporation could send out a flurry of non-compliance letters until it accrued enough legal fees to sell the unit out from under the owner — whether or not the owner was ultimately found to be flouting the rules.
However, notes Escayola, lawyers have posited competing interpretations to the ruling.
"There's really two schools of thought out there. One of them is . . . you need to get an order before you're going to slap on fees. The pure reading of the Amlani case, therefore, would result in corporations never being able to add compliance and enforcement costs unless and until there's an adjudication," he says.
"The second school of thought in the industry is 'No, no, the Amlani case turns on the indemnity provision, [which] was insufficient to capture those common expenses.' And the solution for those people in that school of thought is you need to have a more robust indemnity provision."
The Amlanis bought a condo unit in 2013 after shopping around specifically for a complex that allowed smoking. Although the Amlanis had been given confirmation that smoking was allowed in the building, neighbouring unit owners complained in 2015 that the smoke smell was spreading.
At that point, the condo corporation absorbed the cost of a contractor to "seal certain openings in the applicants' unit to prevent the smell from escaping." Nonetheless, more complaints surfaced in 2017.
Amlani then decided to only smoke in a sealed sunroom with an air filter. But later that year, Amlani received a letter from the condo board asking him to immediately stop smoking in the unit. At this point, the condo board began charging Amlani for the cost of "enforcing his compliance."
Amlani and his lawyers proposed several potential solutions: mediation, hiring an engineering firm out of pocket to assess the problem or a meeting with the condo board and the residents of the 28th floor to "sincerely attempt to resolve the matter at hand." By fall of that year, Amlani moved out of the unit and rented it to a tenant with a no-smoking clause (despite the complex having no rule against smoking).
At that point, the Amlanis were invoiced for $863.99 in legal fees, plus $1,500 that Fine & Deo had docketed.
As the legal fees mounted, the condo board was "oppressive" rather than "neighbourly," Koehnen noted.
"Instead of meeting with Mr. Amlani to discuss solutions, [the condo corporation] got its lawyers involved and demanded that Mr. Amlani stop smoking immediately and warned him of enforcement costs," Koehnen wrote.
"Its position became intractable. For whatever reason, it appears to have become rigid and motivated by an animus towards Mr. Amlani that blinded the Corporation to simple, practical solutions."
Koehnen highlighted several actions from the condo board that were not in good faith. For one, when Amlani requested mediation in November 2017, "the corporation appointed a mediator and set the mediation date, both without consulting Mr. Amlani." While Almani complied, "[p]art way through the mediation, counsel and the representative board member indicated that he had another appointment and left." Amlani was charged for the entire cost of the mediation, despite bylaws dictating the cost should be shared.
Further, when the board banned smoking in April 2018, it refused to grandfather Amlani in because he was "no longer living in the unit." Further, the corporation's expert was asked whether it was possible to create a "perfect seal" on the unit, rather than whether the smell could be contained.
"By refusing to negotiate, the corporation certainly did not try to achieve 'the greatest good for the greatest number.' It did not even ask whether it was possible to accommodate both Mr. Amlani and his neighbours. It simply insisted that Mr. Amlani stop smoking," wrote Koehnen, citing Fine's argument that the smoking was a health hazard.
Koehnen specifically called attention to the conduct of the condo board's lawyers during oral argument. Fine & Deo lawyer Jonathan Fine, who represented the condominium corporation in the case, says he has been instructed to file a notice of appeal due to the presence of "several appealable errors."
"[Fine] justified the corporation's refusal to meet by saying: 'What really was there to talk about if Mr. Amlani was not going to quit smoking. There was really nothing to talk about,'" recounted Koehnen.
"There was, however, much to talk about; namely, steps that could be taken to diminish the migration of smoke smell into neighbouring units. That would have solved the problem more quickly and cheaply than running up $25,000 in legal fees would."
The debate, as Escayola sees it, comes down to whether there is a new precondition — getting an order — before charging back compliance costs or whether an indemnity provision could be written to include the ability to charge back legal costs associated with enforcement.
"The concern for condo corps and for condo lawyers is: 'Now, if I send the compliance letter, can I charge it back to the owner? And if I can't charge it back to the owner, under what condition would I be able to charge it back to the owner? And do I really need an order every single time? Does that make sense?'" says Escayola.
"What if I send a compliance letter to someone that says, 'Listen, your music is too loud, you've got to turn it down after 11.' This letter costs you 500 bucks. The owner complies with it and he falls into line. Am I really going to go to court to try to get the order which will allow me to recover that $500?"
David Plotkin, who acted alongside Escayola, says that the case's "ripe factual scenario" yields other takeaways as well.
"There's a lot of talk in all condo cases about who acts reasonably," says Plotkin. "In this case, the corporation acted as judge, jury and executioner. They refused to discuss low-cost solutions, refused to meet and considered mediation a threat."