Amendments Occupiers' Liability Act intended to give courts more accurate and timely evidence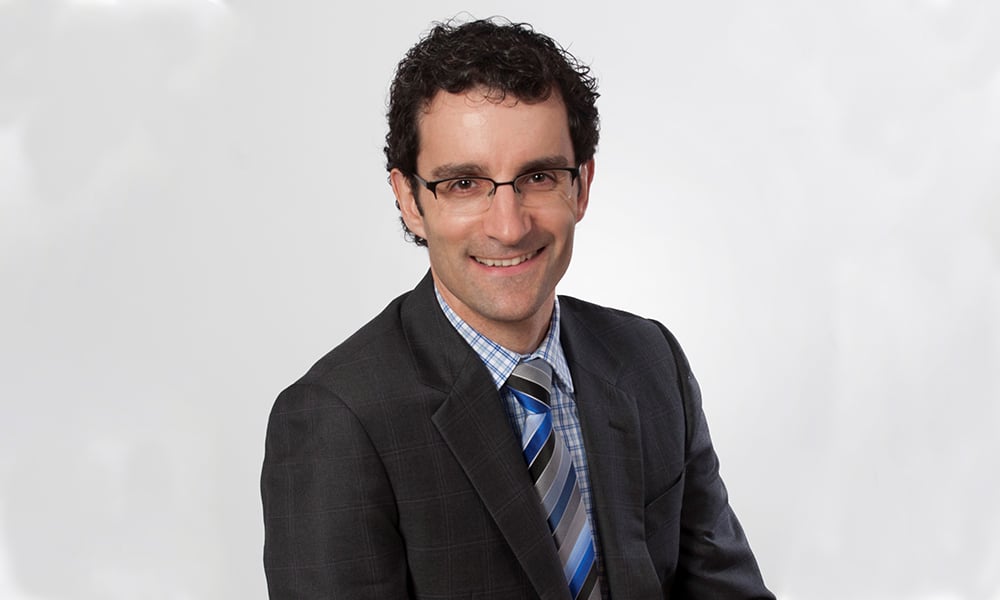 Recent amendments to the Occupiers' Liability Act changing how slip-and-fall claims can be brought against condo corporations are good news for condo corporations and insurers, says Rodrigue Escayola, Gowling WLG civil litigator and condo lawyer.
Bill 118, the Occupiers' Liability Amendment Act, 2020 received royal assent Dec. 8. With the changes, plaintiffs cannot bring an action for personal injury damages caused by snow and ice against an occupier, or their hired independent contractor, unless they issue written notice within 60 days of the incident.
Escayola says that, when enacted, the amendments will have a significant impact on his condo practice. At law, the condo corporation is the occupier of common elements – driveways, sidewalks, pathways, garage ramps, lobby stairways and any other common area in a condo building. As occupier, condo corporations are liable for slip and falls in these areas. And when a claimant sues the corporation, by extension, every individual condo owner must "pay the piper," says Escayola.
The 60-day rule has exceptions: If a death results from the injury or the claimant can convince the judge there is a reasonable explanation for their failure to provide notice.
"I think it's good news for any occupier, not just condos, but certainly for condo corps, says Escayola. "It's probably also very good news for insurers, because there's one additional obstacle between an incident and a successful claim. I'm sure insurers will appreciate that."
The downside is most injured claimants may not be made aware of the requirement until it is too late, he says.
"Most people would not think to act within 60 days, unless they go and they consult a lawyer."
For occupiers, the main benefit of the legislation is it allows for a quick reaction, which is important for two reasons, says Escayola. One, occupiers can quickly resolve the issue that led to the injury, possibly preventing others. Two, they can gather evidence before it goes stale. In Ontario, the general limitation period is two years. After that time passes, a fruitful investigation of security footage, ledgers and witness memories is much less likely, he says.
In slip and falls at condos, there tends to be a lot of subjective evidence, says Escayola. There can be conflicting reports about when the snow was cleared, not cleared, whether there was ice, the last time salt or sand was applied, for example. Lawyers look at Environment Canada's records to figure out when there was snowfall or rain and the temperature to reconstruct the scene, he says.
These difficulties could be avoided with tight record keeping from occupiers, but "people are busy," says Escayola.
"By at least giving that notice within 60 days, you really allow people a chance to be able to bring the right information to the tribunal. So it's not really a question of who's at a disadvantage. And whether or not this will allow corporations or occupiers to, you know, cover their rear ends. That's not the purpose of it. The purpose is to be able to bring to the courts the most accurate and timely evidence that reflects the situation as it existed at that time."
A notice requirement following a slip and fall is not a new concept, says Escayola.
"Presently, if you slip and fall on any municipal property, you have to give the municipality a notice within 10 days. So this is not new, and it's just extended now to any occupier."
The amendments also impose obligations on the entity receiving the notice. When they get it, the occupier must pass it along to the contractor in charge of clearing the snow and ice. If the notice is sent to the contractor, they need to send a copy to the corporation.
"The change will impact as much the plaintiff-to-be as the corporation and corporations will have to react quickly when receiving such a notice," says Escayola. "And I think it's a good opportunity for them to do what they have to do, to do their due diligence, as I said, and to fix a situation to avoid any reoccurrence."
Related stories