Fee must relate to circumstances, work involved, even if higher percentage is agreed to by client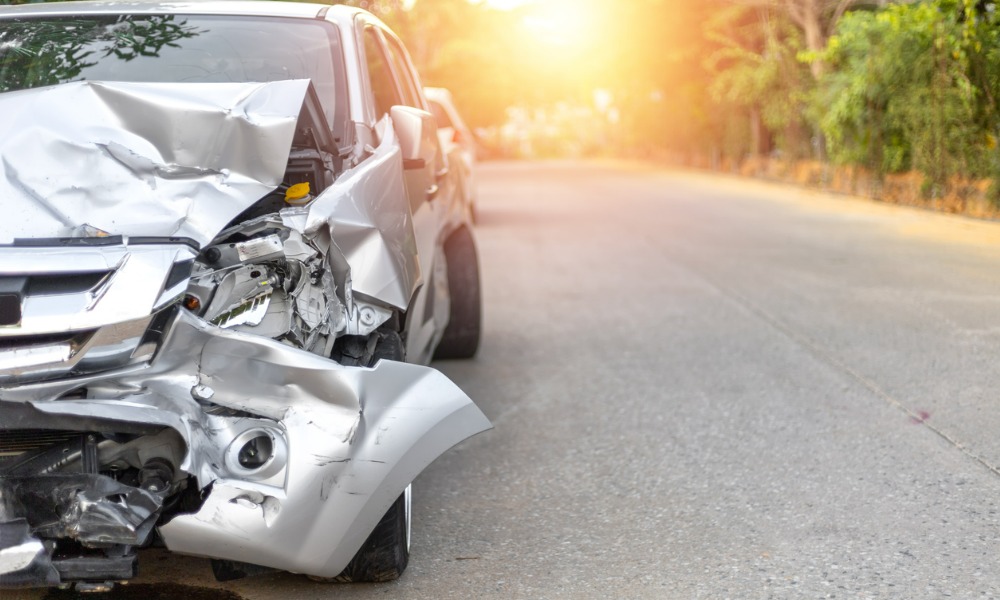 An Ontario court has ruled that a contingency fee agreement that would have paid the plaintiff's personal injury lawyer more than one-third of the proposed $900,000 settlement is unfair, with the judge in the case substituting a far lower fee.
"Simply because a CFA provides for a certain percentage of the settlement amount as fees to be paid does not mean that is the proper fee to be charged," wrote Justice Darla Wilson of the Superior Court of Ontario in a recent decision in the case of Halimi v. Certas Home and Auto Insurance.
"The fee must be both fair and reasonable in the circumstances and the court must find it to be so," she ruled. In this case, Justice Wilson said she did not find a fee based on 33.3 percent of recovery "fair or reasonable" and declined to approve it.
Lawyers need to be prepared to justify contingency fees
"In my view, on accident benefits cases in which there is little in dispute, and where a settlement offer is made which counsel for the plaintiff recommends be accepted without further steps being taken, a fee in the range of 10-15 percent is fair and reasonable."
When disbursements or outstanding accounts are deducted from the settlement figure, Justice Williams said 15 percent, or $128,043.03, plus HST, is a just amount for all.
Dale Orlando of personal injury firm McLeish Orlando Lawyers says that an important takeaway from this case is that lawyers "better be prepared" to clearly lay out their arguments to justify whatever the contingency fee they seek and ensure that the reasons are well documented for the court.
Court documents indicate that Ali Halimi, born in May 1996, was injured in a car accident in March 2017 and was later designated catastrophically impaired. While he had issues surrounding his mental health before the accident, there was a decline in Ali's mental health after the collision.
In a report dated September 29, 2019, a capacity assessor found that Halimi could not manage his financial affairs and property. As a result, his sister Sarah was appointed Litigation Guardian.
In the application for endorsement, Halimi's lawyer, Slavko Ristich, sought approval of a proposed accident benefits settlement in addition to the benefits already paid to Halimi. From this amount, the sum of $505,000 was to be placed in a structure. Of the remaining $395,000, Ristich asked some of it be used to pay outstanding accounts totalling almost $30,000. There was no information in the court record about these outstanding accounts.
Halimi's lawyer asked for fees of $294,240.91, plus HST of $38,251.32 and disbursements of $16,393.66. Ristich noted Halimi signed a contingency fee agreement that provided for fees calculated at 33.3 percent of any settlement in both the accident benefits matter and an ongoing tort action. After Ali was found to lack capacity, on October 1, 2019, his sister Sarah signed the same CFA.
Judge ruled more information needed to support CFA
However, Justice Williams noted that the Ontario Court of Appeal "made it clear" in a 2002 decision, Raphael Partners v. Lam, that a CFA must be fair and reasonable. Factors include the legal complexity of the matter, the results achieved, the risk assumed by the solicitor, and the time the lawyer spends on the case.
In endorsement applications, judges have sometimes reduced contingency fee percentages if deemed not fair and reasonable, or in cases where there are deficiencies in the CFA that was signed.
In the Halimi case, Justice Williams wrote: "Very little information about the injuries Ali sustained in the accident is provided in the materials. There is no medical report included nor any hospital records. It appears that Ali was working prior to the accident and has been unable to return to any occupation since the accident."
She added: "Counsel indicates that Ali was found to have sustained catastrophic impairments as a result of the accident, but none of the assessments are included in the materials."
She noted the insurer "apparently conceded the entitlement to benefits and the catastrophic designation. As a result, Justice Williams said she does not "find this to be a complex case nor is it one fraught with risk for the solicitor for the plaintiff." The plaintiff has been receiving benefits, and the main question to be determined is "the proper amount to settle his entitlement into the future."
She said nothing in the court record indicates what steps were necessary to settle the case. "It does not appear any items were in dispute with the insurer," Justice Williams pointed out, and $212,138.81 in benefits were paid before the settlement figure was agreed upon.
"The only indication of the work done by [Ristich] is his reference to "multiple meetings" with Sarah and Ali Halimi, and that both wished to resolve the claim without taking further steps.
Justice Williams pointed out there is no opinion from counsel as to "whether the proposed settlement is an excellent one on the facts of the case, or an average one."
As well, "there is no reference to having to mediate any of the issues or having to attend a hearing at the Licensing Appeals Tribunal," she wrote. "To put it briefly, it appears this was a straightforward claim for accident benefits by an insured who was agreed to be catastrophic by the insurer."
And while the guardian agreed to the contingency fee percentage, it "does not mean that is the proper fee to be charged."
CFA must contain standard language of LSO form to be valid
Orlando of McLeish Orlando says that to have a valid contingency fee agreement, it must contain the standard language that is in the Law Society of Ontario CFA form. However, it does not specify specific fees as a percentage of the settlement, "so there is no fixed percentage or maximum percentage."
Typically in motor vehicle litigation, there is a two-part system – the accident benefits case and for the tort case – that both require contingency fee agreements. The accident benefits contingency percentage fee is usually lower than the tort contingency percentage, around 20 percent for the former and 30 percent for the latter. But the percentages can differ depending on specific factors such as time and complexity.
However, even if a valid CFA is signed by the parties involved, especially if the case involves a minor or someone who lacks capacity, Orlando says the court can determine the reasonableness of the fees charged, even if a CFA was signed.
There are situations where contingency fees in the 30 percent range or more are justified, Orlando says, especially in complex tort cases that involve many disbursement costs and a fair bit of risk for a lawyer to carry over the many years of litigation a case might take to resolve.