Auto injury appeal explicitly addressed trial fairness for self-represented litigants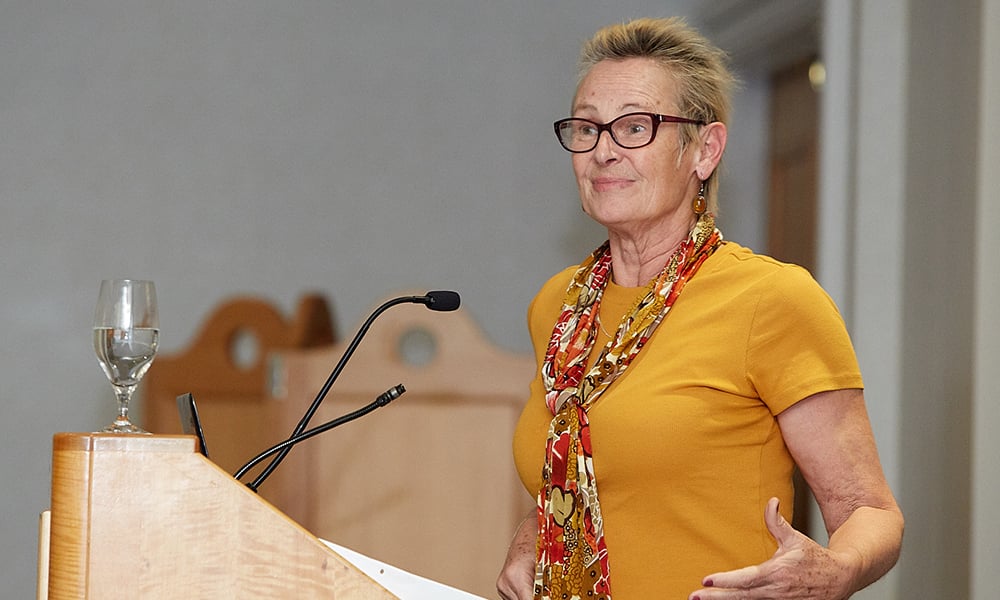 A recent court of appeal ruling ordering a retrial in an auto-injury claim represents a new direction in the treatment of self-represented litigants, lawyers say.
In the appeal of Girao v. Cunningham 2020 ONCA 260, the Ontario Court of Appeal ordered a retrial after finding "the interests of justice plainly require that to be done."
At trial, Yolanda Girao, a Spanish-speaking SRL, claimed $1 million in general and special damages against Lynn Cunningham, the at-fault driver in a car accident. The jury at trial found the respondent liable and awarded Girao $45,000 in general damages and $30,000 in special damages. Cunningham's lawyer, though, moved to dismiss the action claiming Girao did not qualify for general damages. The trial judge accepted the motion, knocked her damages to $0 and awarded costs of $311,845.34 against Girao.
In the appeal, Justice Peter Lauwers found the trial to have been unfair to Girao as a self-represented litigant, taking issue with the defence's use of a "Joint Trial Brief," how it treated expert evidence submitted by Girao, how the defence used information about the appellant's accident benefits settlement, and the role the trial judge and defence counsel played in a situation with a self-represented litigant.
"This is the first time I've seen a decision at appeal court level that has so clearly made it incumbent upon not only judges, but also opposing counsel, that they cannot treat self-represented litigants as lesser people," Julie Macfarlane, director of the National Self-Represented Litigants Project (NSRLP), says. "I think we are beginning to see a little bit of the tide turning in this respect in terms of the courts treatment of SRLs."
Macfarlane says that despite a broad ruling from the Supreme Court in Pintea v. Johns 2017 SCC 23 which outlines the steps judges and counsel need to take to accommodate SRLs, Girao is the most explicit ruling that accommodations need to be made to ensure fairness for SRLs.
Kelsey Buchmayer, a research assistant at the NSRLP and the author of a commentary on the case, says that Lauwers raised specific evidentiary issues that could be taken whether or not the case involved an SRL. However, the presence of an SRL heightened the unfariness, Lauwers says.
"[The evidentiary issues] underpinned the fact that these are unfair, particularly because there was an SRL," Buchmayer says. "There was actually a role that the trial judge as well as the opposing counsel needed to play, and they didn't."
Paul Cahill, partner at Will Davidson LLP, says a key point of unfairness arose around the submissions of medical evidence under s. 52 of the Evidence Act, which, if opposing counsel doesn't object, protects medical evidence, including opinion evidence, from cross examination. While the trial judge prevented Girao from submitting her medical evidence under section 52, the defence counsel was allowed to submit a medical report favourable to their case under section 52.
"This plaintiff had some medical evidence that was supportive of her position, and through legal maneuvering the defence lawyers, with the approval of the trial judge, were able to block her from leading that evidence," Cahill says. "On the other side of it, the defence was able to cherry pick the good medical evidence without leading all of the evidence by delivering briefs that were redacted in certain parts that they felt were harmful.
"At a very high level, that's offensive to our sense of justice."
Macfarlane says that these sorts of evidentiary practices are not uncommon in cases with SRLs. Through the NSRLP she and her team have found that the success rate against SRLs is around 95 per cent across Canada. She has noticed defence counsels using strategies like summary judgement to dismiss parts of cases or alleging vexatious litigation against an SRL, which she says is a tactic employed to scare SRLs into seeking counsel.
Macfarlane says these tactics are employed by "the bench and the bar" because SRLs represent a real challenge for judges and counsel. Involving a non-expert in legal processes is a test of patience for judges. She says that since Pintea judges have to restrain, as well, some of their more critical impulses, trying to read the case made by an SRL for how it could be framed and not judging it by the standards set by how trained lawyers frame their cases.
Asked if these accommodations punish those who choose to seek counsel, Cahill says that this level of assistance amounts to the "bare minimum," ensuring there is no obvious miscarriage of justice. Cahill and Macfarlane both say that they want to see cases involving SRLs tried on their merits, not derailed by issues of legal process where the SRL is at an obvious disadvantage.
Macfarlane says most SRLs choose to self-represent because of the cost of counsel. Girao, however, is an auto-injury cases, the sort where a plaintiff can normally find a personal injury lawyer willing to work on contingency. She says, though, that for a non-English speaker like Girao, navigating even those differences within the legal system while marginalized by language could have pushed her to self-represent.
As for the Girao v. Cunningham retrial, Cahill says that given Girao's performance at the initial trial and her success on appeal, she might not need to go seek a lawyer.
"Sounds like she did a pretty good job [at trial]," Cahill says. "She actually got an award of $75,000 gross, which because of the statutory deductions that ended up becoming zero, but she still managed to convince a jury to order to award her $45,000 in general damages, and then $30,000 in special damages. Had she not lost the threshold motion, she would have recovered a bit of money. That's not bad for someone who's self represented and doesn't speak English."
Defence counsel Michael Best and David Zuber declined to comment on instruction from their client as litigation in the new trial is still ongoing.