In complex medical malpractice and personal injury cases, costs can spiral. How should lawyers manage expert reports?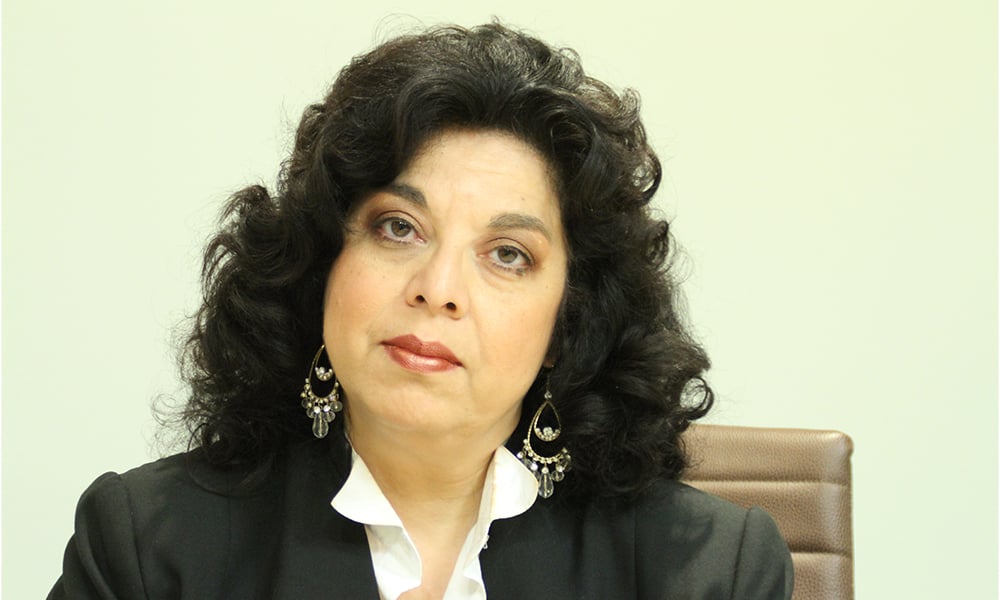 A ten-year case that culminated in a 70-day trial holds lessons about the cost of litigation and the expense of expert witness evidence in complex personal injury cases, lawyers say.
Amani Oakley, senior partner at Oakley & Oakley PC and lead plaintiff's lawyer in Cheesman et al. v. Credit Valley Hospital et al., 2020 ONSC 1729, explained the significance of the case where her client claimed a combination of fees and disbursements totalling $3,309,969.22. Oakley says that the complexity of the case warranted its scope and cost.
"To be successful in a medical malpractice action, a lawyer is absolutely required to focus on what the case needs, not what it is going to cost," Oakley says.
Stacey Stevens, a partner at Thomson Rogers Lawyers who was not on the case, agrees. Stevens says Cheesman demonstrates the cost challenges personal injury lawyers face in cases that require expensive expert testimony where individuals are pitted against insurance companies with deep pockets.
"Cost can get away from you very quickly," Stevens says. "Especially when we're talking about medical malpractice or [other] complex personal injury cases where you've got a battle of the experts. That's the worst, because I get an expert report, and you get one, and now I've got to get one to respond to you…It's literally never ending. There's always that concern around where you draw the line."
The case emerged from an eye infection developed by the plaintiff, one Lorena Cheesman (now Reinoso), in 2007. As her condition deteriorated, she went to the ER at Credit Valley Hospital, she left the hospital six months later with half of both feet and nine of ten fingers either partially or entirely amputated, due to complications developed from her infections. Other complications have plagued her with various organ failures.
Before the trial began, damages were agreed at $3.75 million.
In that 70-day trial hear between March and July 2019, the jury found two defendants, doctors Alicia Sarabia and Deepa Soni, jointly and severally responsible for 72 per cent of the plantiff's damages. Credit Valley Hospital and its nurses were jointly liable for 28 per cent of the damages. One other doctor was found to have fallen short of the standard of care but did not cause or contribute to the plantiff's injuries. Another defendant physician was found not to be negligent.
Before trial, the plaintiff settled with the hospital at $1.1 million. The finding of liability against Soni and Sarabia led to a judgement of $2.7 million plus interest against them.
The plaintiff subsequently claimed legal fees of almost $2.7 million plus disbursements of more than $660,000 against the two physicians. This was determined from a 50 per cent discount on legal fees totalling over $5 million, as well as a number of expert reports and testimonies, each of which sat in the tens of thousands of dollars in cost.
"I firmly believe that one of the reasons we were successful in Cheesman is that we were able to retain a world-renowned infectious disease expert," says Oakley. "He was clearly seen as head-and-shoulders above the other experts…That level of expertise comes with a cost."
The plantiff's team was able to save in some places, Oakley says, noting the settlement they reached with the hospital that pre-empted the need to bring expert witnesses to demonstrate the liability of the nurses in this case.
Stevens says that despite their necessity for complex cases like Cheesman, these expert testimonies can grow more expensive as pieces of expert evidence often raise new issues, which need to be addressed by the opposing side, requiring, in turn, a new piece of costly expert evidence. She says that personal injury lawyers need to ask what the value of that new evidence will be before buying in to another expert.
"Ask yourself, 'do I want to spend $2,500 or $3,000, have an expert say, I've reviewed Dr. Smith's defence medical report and I disagree with his findings and stand by mine,'" Stevens says. "Why do I need to spend $3,000 for that? What is the value of the evidence that they're going to be giving?"
Another plantiff's lawyer on Cheesman, Ron Bohm, said that costs in cases like these can go even higher because of the nature of the Canadian Medical Protective Association (CMPA).
"The CMPA that defends doctors is not run like an insurance company," Bohm says. "They have a statutory mandate to protect the reputation of doctors and they're principally publicly funded, so a private individual is up against basically unlimited funds and defence capability, until there's some change on that people are going to be in a David and Goliath battle."
Without a firm willing to work a case of this complexity on contingency, though, Oakley says it's unlikely, given the cost, that the plaintiff in this case would have had access to justice.
"I do not believe that a plaintiff will generally be able to advance a medical malpractice action without a contingency arrangement," Oakley says. "It is the reason that lawyers doing this type of work pushed so hard to get contingency arrangements accepted by the courts and the Solicitor's Act. All medical malpractice actions take thousands of hours of lawyer time, expert reports easily costing in the range of $50,000 to $100,000 – and that's BEFORE stepping foot into a court room. Running a trial will require at least $100,000 in expert fees to fly in the experts, pay for the court time, prep time, hotel stays, cancelled clinics, etc. A med-mal case cannot be properly run in the absence of a contingency agreement, in my view."
Lawyers for the defence declined to comment, stating the case is currently under appeal.