New judges assigned to London, Kitchener, Welland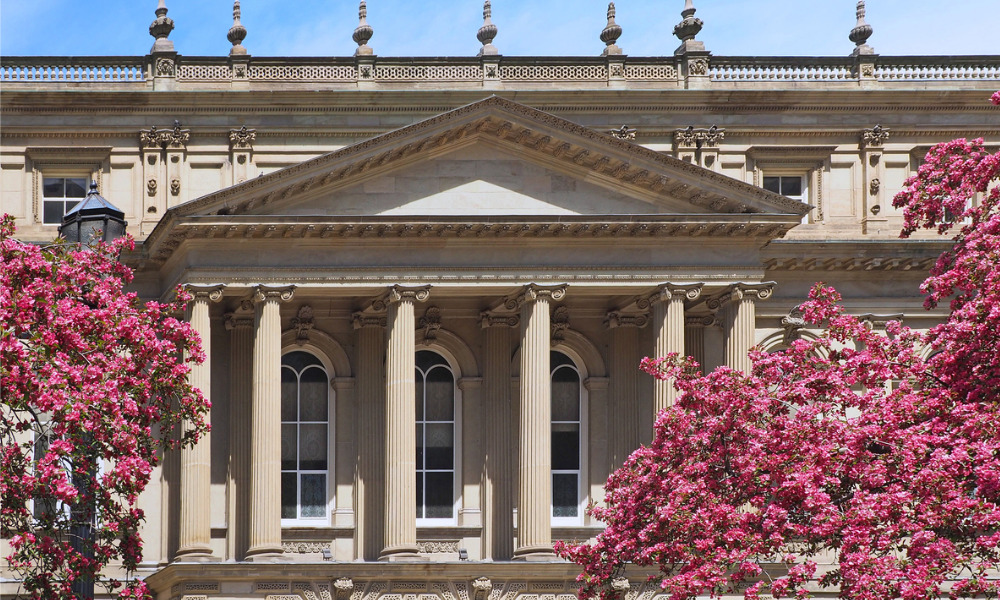 Minister of Justice and Attorney General of Canada David Lametti has announced the appointments of Patricia Moore, Martha Ann Tweedie, and Kathleen Bingham to the Superior Court of Justice of Ontario.
"I wish Justices Moore, Tweedie, and Bingham every success as they take on their new roles," Lametti said. "I am confident they will serve the people of Ontario well as members of the Superior Court of Justice of Ontario."
Justice Moore, Tweedie, and Bingham were assigned to London, Kitchener, and Welland.
Justice Moore is a former Crown attorney for Ontario's Ministry of the Attorney General in Kitchener. She fills one of the three new positions created under the Budget Implementation Act, 2021, No. 1.
Moore has spent most of her legal career as an assistant Crown counsel in Sudbury, London, and Kitchener. Her practice includes province-wide organized crime prosecution and trial and appellate work. In 2019, she became the Crown counsel for the Waterloo region, where she managed an office of almost 30 assistant Crown attorneys.
In addition, Moore is affiliated with several community-based organizations. She has volunteered as a board member of the Community Justice Initiatives, an organization focusing on restorative justice, and the KW Habilitation, a not-for-profit organization for children and adults with developmental disabilities. She is also a former member of the Family Violence Project Board of Directors, the Sexual Assault Response Team, and the Waterloo Region Crime Prevention Council.
Moore has participated in numerous legal education programs through the Ontario Justice Education Network, high school mock trials, Law Day, and the Braiding Diversity into Justice program. He has also served as a guest lecturer in criminal law at Wilfrid Laurier University.
Moore obtained her law degree from Western Ontario in 1995. She was called to the bar in 1997.
When she was appointed, Justice Tweedie was a justice of the peace with the Ontario Court of Justice in Brampton. She replaces Justice Alex Pazaratz, who elected to become a supernumerary judge in Dec. 2021.
Tweedie began her legal career as a private practitioner. She then served as a legal counsel for the Children's Aid Society of Ottawa and the Children's Aid Society of Hamilton. In July 2021, she was appointed to the Ontario Court of Justice.
Throughout her legal practice, Tweedie has been a member of internal committees of several child protection agencies and a frequent speaker at several education programs for both legal and child protection professionals. She has also coached high school mock trial teams and presented in high school law classes.
Tweedie received her law degree from the University of Western Ontario in 1993. She was admitted to the bar in 1995.
Justice Bingham was a sole practitioner in Hamilton when she received her judicial appointment. She replaces Justice Cheryl Lafrenière, who opted to become a supernumerary judge in July 2021.
Bingham initially took on an associate role at a multi-national litigation law firm. In 2011, she pursued her long-standing interest in child protection and family law and practised exclusively in these areas.
Moreover, Bingham is a certified specialist in family law, an accredited family and child protection mediator, and a panel member for the Office of the Children's Lawyer. She recently acted as a dispute resolution officer with the Superior Court.
Aside from practising law, Bingham is connected to various legal professional organizations as Hamilton Law Association trustee, Family Law Subcommittee chair, and member of L'Association des juristes d'expression française de l'Ontario and the Hamilton Justice Education Network. Most of her legal community work involves presenting at numerous continuing education programs and organizing experiential mock trials for Hamilton elementary and secondary school students.
Bingham earned her law degree from Queen's University. She was called to the bar in 2009.