Copeland replaces retired ONCA judge David Watt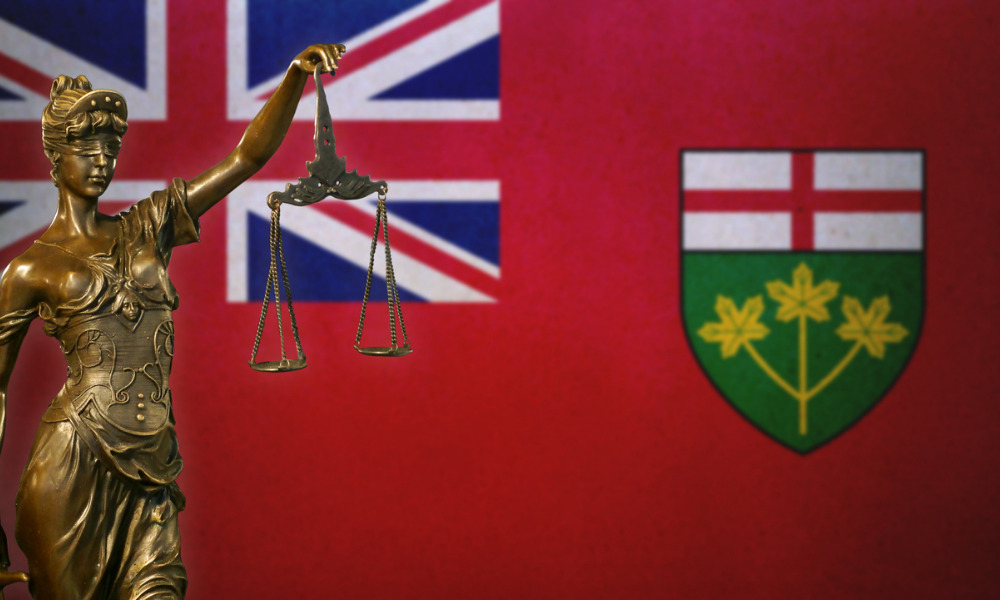 Minister of Justice and Attorney General of Canada David Lametti has announced the appointment of Jill Miriam Copeland to the Court of Appeal for Ontario.
"I wish Justice Copeland every success in her new role. I know she will serve the people of Ontario well as a member of the Court of Appeal," Lametti said.
Justice Copeland was a judge of the Superior Court of Justice in Toronto when she was appointed to the Court of Appeal for Ontario. She replaces Justice David Watt, who retired in Nov. 2021.
Copeland was appointed to the Superior Court in 2017. Before that, she was a judge of the Ontario Court of Justice in Brampton, where she presided over criminal and youth court matters in both English and French.
Before joining the bench, Copeland practised criminal, constitutional, and administrative law for 19 years. She worked at Sack Goldblatt Mitchell LLP and Ruby & Edwardh and served as a legal counsel for the College of Physicians and Surgeons of Ontario.
Copeland also worked as an executive legal officer to the chief justice of Canada. In this role, she assisted the chief justice with the administration of the Supreme Court of Canada, the Canadian Judicial Council, and the National Judicial Institute.
As part of her commitment to pro bono work, Copeland represented individuals and public interest organizations in criminal and civil trials and appeals before the SCC and appeared as duty counsel for inmate appeals in the Court of Appeal.
Copeland has been a frequent speaker at legal education programs for lawyers, judges, members of administrative tribunals, and law students. She is also a board member of the Elizabeth Fry Society of Toronto − a non-profit organization dedicated to working with women who have been or are at risk of being in conflict with the law.
Copeland obtained her law degree and Master of Laws from the University of Toronto and Columbia University in 1992 and 2001. She was admitted to the Ontario Bar in 1995.