Nathan Neuman Baker, Andrew Walter Brown, Julie Lefebvre, Dana Peterson appointed as new judges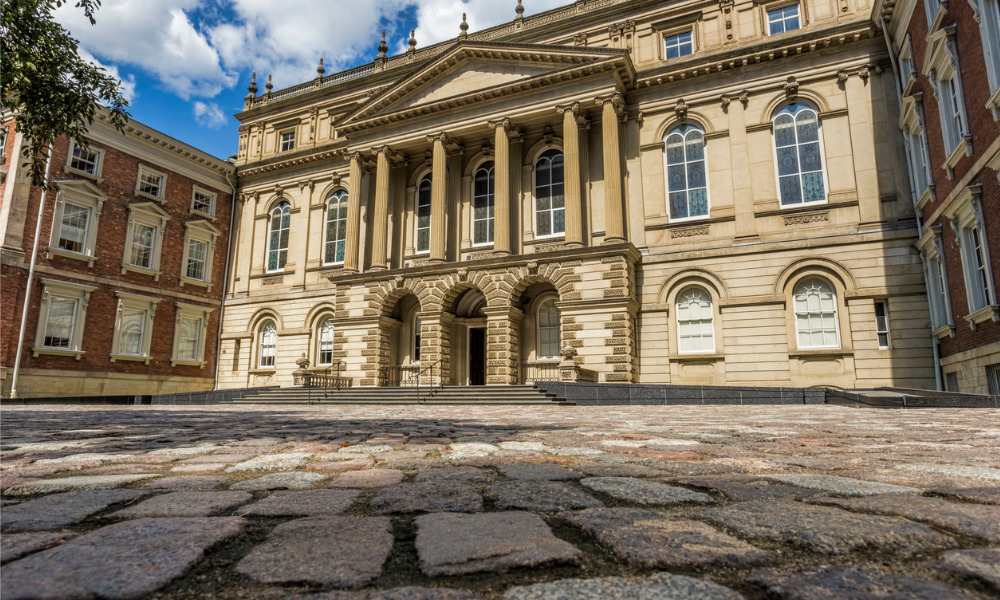 Attorney General Doug Downey has announced the appointments of Nathan Neuman Baker, Andrew Walter Brown, Julie Lefebvre, and Dana Peterson to the Ontario Court of Justice, effective Apr. 7.
Chief Justice Lise Maisonneuve assigned Justices Baker, Brown, Lefebvre, and Peterson to Oshawa, St. Catharines, Sudbury, and Elliot Lake.
Justice Baker is a criminal lawyer who has operated his law firm, Nathan Baker Law, from 2017 until his appointment.
During his solo practice, he has conducted prosecutions for the Public Prosecution Service of Canada and worked on defence of criminal matters in the Ontario and Superior Courts of Justice. He has handled numerous criminal cases involving trials, appeals, judicial interim release hearings, forfeiture proceedings, and Charter motions.
Baker also served as an associate at Aitken Robertson, where he focused on criminal defence practice relating to driving law violations, criminal negligence, mischief, and minor theft cases.
Aside from her criminal litigation practice, he taught advocacy and provincial offences courses to paralegal and law clerk students at Fleming College and authored two books entitled Drug Impaired Driving in Canada and The Law of Autonomous Vehicles.
Justice Brown is a former assistant Crown attorney in Niagara Region. He has prosecuted numerous cases, particularly major driving offences, in the Ontario and Superior Courts of Justice.
He served as a representative of the Provincial Drugs and Driving Team and developed educational and training materials for Crown attorneys and police agencies. Moreover, he was appointed as a Major Case Advisory Crown to review warrants, provide pre- and post-charge advice, and lead special bail hearings.
Brown has teamed up with Niagara Regional Police Service to educate high school students about impaired driving and its legal consequences. He also received the Chief of Police Award for prosecuting persons involved in child homicide.
Justice Lefebvre is a former assistant Crown attorney specializing in legal matters involving family, criminal, wills and estates, and real estate. She has prosecuted various cases in the Ontario and Superior Courts of Justice, particularly summary conviction appeals.
She also served as a legal advisor for dangerous offender hearings. In this role, she assisted in prosecuting cases against high-risk offenders and drafting legal submissions to declare individuals dangerous or long-term offenders.
For 14 years, Lefebvre has been presenting educational sessions for police forces and prosecutors to help them identify and manage high-risk offenders within the northern region of Ontario. She is also involved in French legal education as a course director for Crown School.
Justice Peterson is also a former assistant Crown attorney. In 2017, she became the designated bilingual assistant Crown attorney for the District of Algoma and was assigned to prosecute cases in domestic violence, mental health, and specialized youth courts.
Most recently, she was designated as the Northern Region Sexual Violence Crown and a sexual violence advisory group member. That group aims to improve the quality of prosecutions for sexual violence by training and advising prosecutors, police forces, and other service providers in the criminal justice system.
Peterson established the Youth Justice Committee in the Algoma District as an extrajudicial measures program and integrated aspects of mental health, drug treatment, and alternative courts into the Sault Ste. Marie's community court program.