Ideas wanted for session set for Wednesday June 28, Kelly McDermott says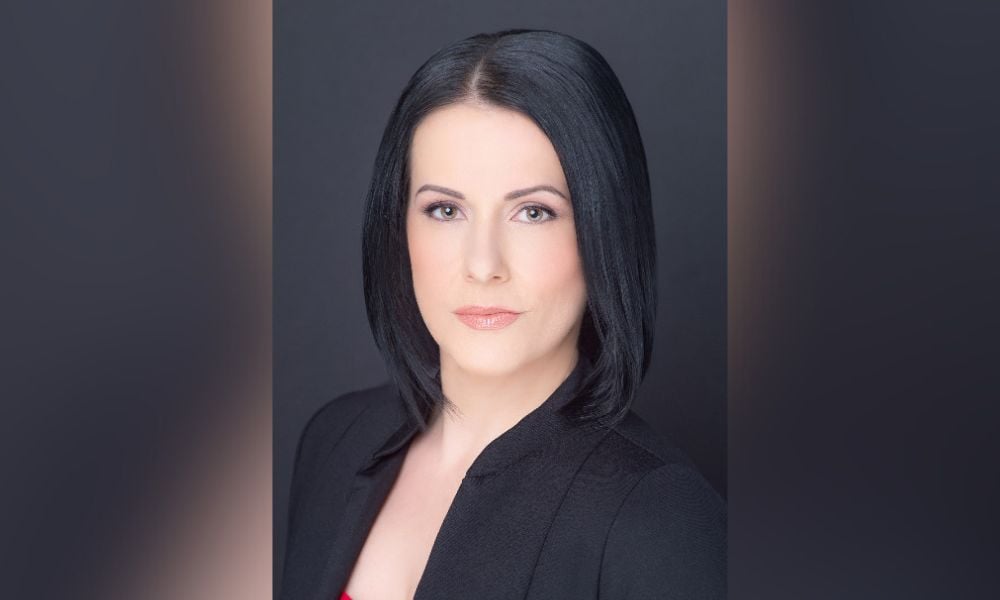 When it comes to the backlog of cases clogging Ontario's civil courts, the COVID-19 pandemic only hastened what was already becoming a problem. But it's now getting that much closer to the backlog becoming "an access to justice issue," says Ontario Bar Association President Kelly McDermott.
That's why the OBA has been holding webinars – the next one was set for Wednesday, June 28 at 4 pm ET – to pinpoint short- and longer-term solutions to reducing the backlog.
McDermott says the backlog has reached the point that there are some "real impediments" to access to justice in the civil system. So, the aim of the webinars (one was already held on June 19) was to "bring together lawyers and provide a place for action to happen."
The interactive one-hour sessions, titled Bail the Boat: Addressing Ontario's Overflowing Civil Court System, are complimentary for any Canadian Bar Association member to attend. They involve a "lightning round" of discussion setting up the issue, a solution-oriented brainstorming session that breaks into smaller groups, and then a review of the top ideas with a small "jury" of experienced policy and legal experts.
McDermott says she is already astounded at the ideas from the first webinar and says it "brought home the backlog issue in really tangible ways." She added that having policy experts provide "real-time" feedback was also a great way to determine how feasible the ideas are for both the short and long term.
Virtual province-wide court, night court, using retired judges – all up for discussion
Among the ideas discussed, McDermott says, was using "civil dispute resolution officers," looking at a province-wide virtual court using digital platforms for scheduling cases, better case management to triage cases, and ways of encouraging mediation rather than using the court system.
Another idea proposed was a "blitz" to do as much to clear up the backlog as quickly as possible, possibly using retired judges and senior counsel working on a per-diem basis to deal with the immense backlog that has built up over time, especially since the pandemic.
McDermott says there was even the suggestion of weekend or "night court" sessions to help plow through the backlog.
"The idea is to go through these ideas, critically analyze them, and see which ones are the most feasible, reliable and would make the most impact without a ton of red tape." Once that is determined, the OBA, in its advocacy role, would present recommendations to government politicians and bureaucrats, either informally or as part of a report that would be public. "That hasn't been decided yet," McDermott says.
How the backlog affects Ontario's different regions
Another aim of the sessions is to understand better how the civil case backlog affects different regions of the province. McDermott notes that while the OBA has started to collect civil case delays, there is no reliable data source. Delays can also fluctuate from region to region and period to period. Also, some regions, such as Ottawa, have already done their own blitzes to try and bring down caseload delays.
"I can't say that one region really stands out more than another," says McDermott, adding that discussions during the first webinar noted how some areas were dealing with delays, "which then generated a bigger discussion of whether that idea could be applied across the board."
She adds that having OBA members from different regions connect on such issues is part of the group's advocacy role.
McDermott says that, in general, none of the ideas generated would likely create anything that would impede any litigant's right to procedural fairness or natural justice. Still, the key would be whether these ideas are administratively or economically feasible.
"All these ideas will be examined through the lens of the available resources. Is it a pipe dream idea or something that can be implemented immediately?
"We're going to look at the advantages, the limitations, and pass on to government those that we think can work."