Mediators say virtual proceedings save time and money and are as effective as in-person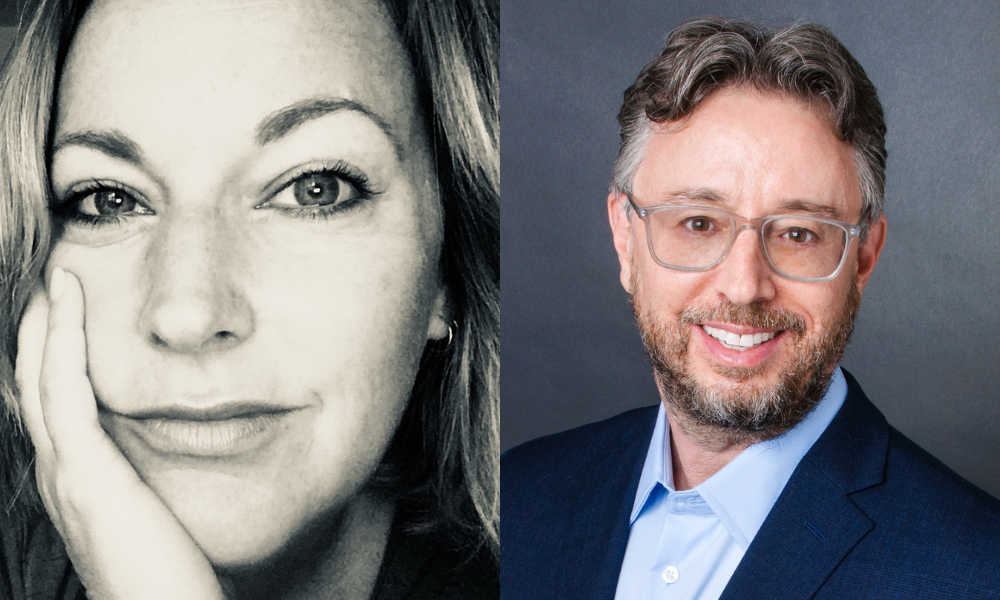 The Ontario Superior Court recently announced that mandatory mediations would proceed in person on a presumptive basis. But the shift to virtual has produced greater efficiency and cost savings, and the virtual process has been as effective as mediation done in person, say two mediators.
The Ontario Superior Court of Justice's Guidelines To Determine Mode of Proceeding in Civil took effect April 19. According to the guidelines, "All mediations will be held in person unless the parties consent to it being conducted virtually or unless the Court specifies a different mode of proceeding."
"At the outset of the pandemic, there was a pervasive knee-jerk fear that virtual mediations might not be as effective as in-person mediations, but that fear has not been borne out," says Megan Keenberg, a partner at Van Kralingen & Keenberg LLP and certified specialist in civil litigation.
The in-person presumption concerns the mandatory mediations required by rules 24.1 and 75.1 under the Rules of Civil Procedure and applies to certain matters in Toronto, Ottawa and Essex County.
Mitchell Rose, a chartered mediator and lawyer, says many of his legal and ADR colleagues were surprised at the move. He says many do not want to return to in-person mediation, even when the pandemic ends.
He adds that health and safety are not the primary reasons mediators resist in-person. Proceeding virtually is more cost- and time-effective, as mediators do not need to rent rooms or travel to them and can use their downtime more efficiently. Also, many of the concerns litigators have about virtual litigation do not apply to mediations, he says, because they are not trials or examinations for discovery.
"The costs and time savings associated with a virtual session are significant," says Keenberg. "There are no venue fees, catering, parking, or travel expenses, or even copying and binding costs for multiple copies of paper mediation briefs, associated with virtual mediations. Litigants can attend from the comfort of their home or office."
Also, those from whom approval is required on any decision reached at mediation can attend the latter portion without needing to devote an entire day to it, she says.
"Just because the court will now order an in-person mediation doesn't mean lawyers should necessarily want one to begin with," says Rose. "Stop and ask yourself, 'what is best for the client and their case?'"
"Among other things, consider the savings of time and money – and the convenience and comfort – of virtual mediation as compared to one conducted in-person."
In September 2021, Kathryn Podrebarac presented an assessment for the Advocates' Society on how mediators and legal counsel responded to virtual mediations. Podrebarac is an arbitrator, mediator, commercial litigator, and founder of Podrebarac Barristers PC in Toronto.
In a survey of 59 practitioners, 85 percent reported feeling positive or very positive about virtual mediations. Respondents listed convenience, cost, time efficiency and flexibility as the top benefits of mediation. On the negative side, 70 percent of respondents said technical glitches and dropped connections were disadvantages of virtual mediation. Fifty-four percent identified zoom fatigue as a disadvantage, and 52 percent named "difficulty building trust and rapport" as a disadvantage.
Regarding cost savings, 38 percent of the survey respondents said they estimated that mediating virtually shaved 21-30 percent off their expenses. And another 36 percent predicted they saved more than that.
Ultimately, the majority surveyed indicated virtual mediation would outlive COVID. Forty percent of respondents said they would do more than half of their mediations virtually post-pandemic, 29 percent said virtual would be their default, and 69 percent said they would offer virtual and in-person.
"It is curious that the guidelines have taken the opposite approach to mediations," says Keenberg.
The in-person presumption does not apply to voluntary pre-litigation mediation (VPLM), which Rose says is an increasingly common method of dispute resolution. He has participated in VPLM for employment, property, estates, personal injury and insurance claims disputes.
VPLMs are becoming more popular due to pandemic-related court and tribunal backlogs, privacy considerations and litigation expenses, says Rose.
"Right now, we are dealing with an unprecedented backlog for civil matters," says Keenberg, "despite the herculean efforts of our judges and court staff, and it doesn't appear to be abating anytime soon."
She says the additional costs due to the slow pace of resolution change the litigation-risk assessments lawyers should raise with clients.
"Claimants will often be far more amenable to taking a significant haircut on their claim before commencing a proceeding to avoid the time, money and stress of drawn-out litigation," says Keenberg. "After litigation is commenced, and costs are incurred, parties become entrenched in their positions, falling prey to the sunk cost fallacy, which can make settlement less appealing."
Aside from saving money and time, VPLMs also hold the strategic advantage of framing the disputes more contextually and broadly, which can lead to more creative settlement options, she says.