The food delivery service ceased operations in Canada in May amid COVID-19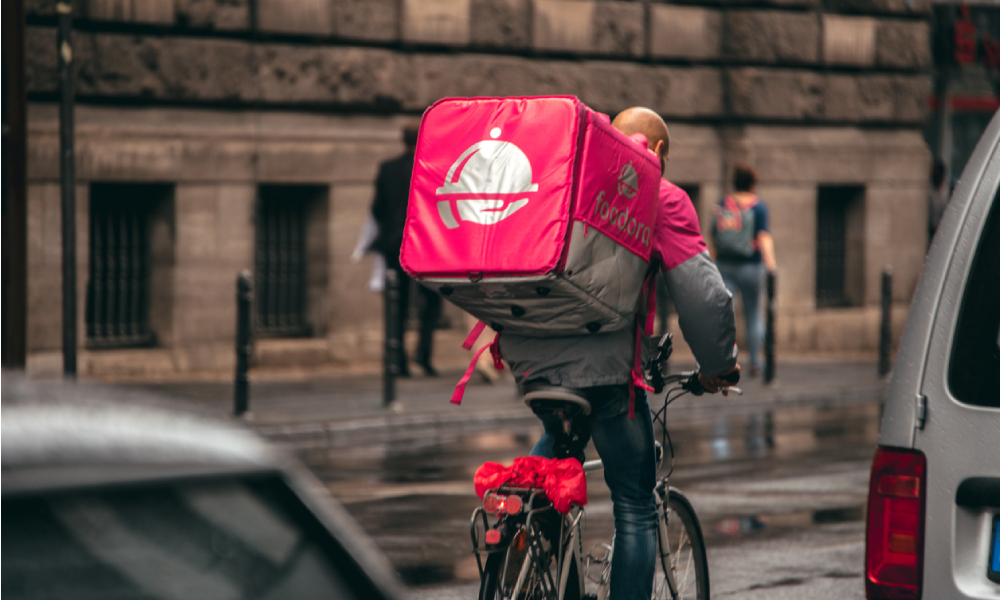 Food delivery service workers have won a $3.46 million settlement in relation to Foodora Canada's closure during the COVID-19 pandemic.
On Feb. 3, Foodora Canada announced that it intended to make a proposal under the Bankruptcy and Insolvency Act, RSC 1985, c B-3, which it then followed through with filing a notice of intention to make such a proposal on Apr. 27. The company finally ceased its operations two weeks later on May 11.
On July 8, Koskie Minsky LLP became the representative counsel for over 2,000 Foodora Canada couriers who were actively providing services as of Feb. 3, who were not members of the Canadian Union of Postal Workers and whose employment was terminated as a result of the cessation of operations.
Koskie Minsky announced the settlement in a news release dated Aug. 26. Under the terms of the settlement between the couriers, Foodora Inc. and Delivery Hero SE, which is Foodora's Germany-based parent company, the parent company will compensate the couriers for the terminated contracts resulting from Foodora's abrupt exit from the Canadian market. The settlement likewise wraps up the labour matters pending between the union, Foodora Canada and the parent company.
Foodora had taken the legal position that, because it had given two weeks of working notice, it did not owe any other amounts to the couriers, while Koskie Minsky contended that the company's proposal would not treat the couriers as creditors and consequently would not automatically compensate them for their job losses.
Andrew Hatnay, partner at Koskie Minsky, said that the settlement would significantly benefit the couriers who had lost their primary source of income in the context of the COVID-19 crisis and its economic impacts.
"The result achieved in this case also illustrates the importance of the courts appointing Representative Counsel to vulnerable groups, such as workers in the gig economy, who find themselves without the ability to advocate for themselves or the means to retain counsel to represent them in corporate insolvency proceedings," Hatnay said in the firm's news release announcing the settlement.