Ontario hopes to fill judicial vacancies faster and improve tech use in provincial offences courts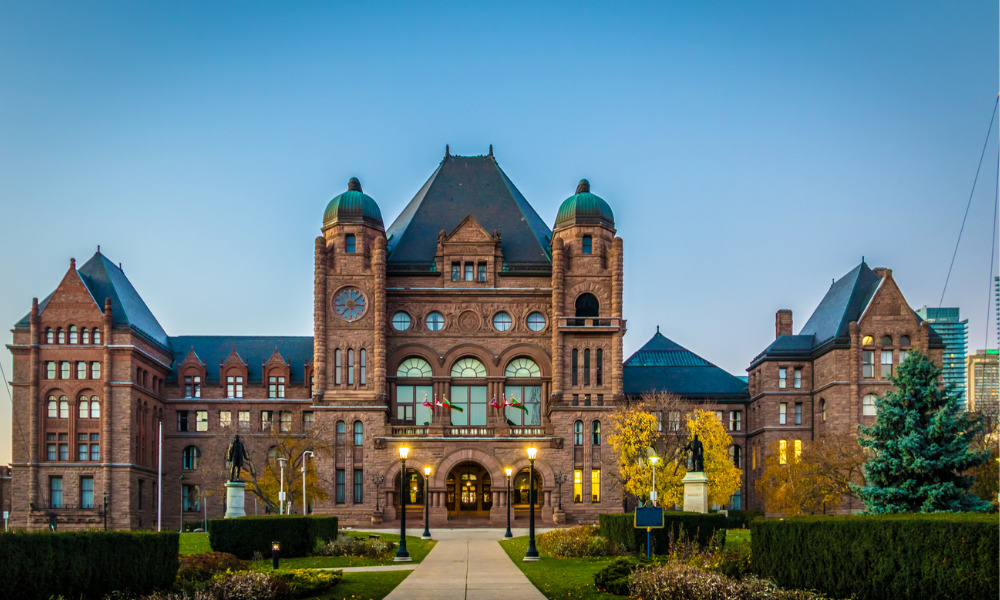 Ontario's proposed COVID-19 Economic Recovery Act will include changes to the Justices of the Peace Act and the Provincial Offences Act.
The province seeks to amend the Justice of the Peace Act to speed up the process for filling vacancies and to promote transparency and diversity in recruitment and appointment. If passed, the committee will have the responsibility of publishing diversity statistics in its annual reports for every stage of the process. The proposed change will also switch up the committee's composition to improve efficiency, while ensuring that local representatives and non-lawyers are represented.
The government introduced these changes to the Justice of the Peace Act to advance a more accessible and responsive justice system and to address the "outdated and slow" process for filling vacancies, which in turn causes delays in proceedings, the province said.
As for the Provincial Offences Act, the contemplated amendments will allow municipally-run courts to more effectively utilize technology to remotely deliver services and to minimize the need for court users to make in-person appearances.
These proposed changes to the Provincial Offences Act seek to ensure that provincial courts, which are the busiest courts in Ontario's justice system, can continue furnishing access to justice despite the adjournment of matters scheduled from Mar. 16 to Sept. 11 in light of the public health crisis.
The COVID-19 Economic Recovery Act broadly aims to support Ontario's economic recovery and renewal by creating or restarting jobs, speeding up the construction of key infrastructure projects, attracting investment, building communities and offering opportunities through the modernization of services and removal of barriers.
"People are relying on our government to help rebuild the province and get people back to work ― and that's exactly what we're doing, starting with this new legislation," said Premier Doug Ford.
Other laws potentially affected by the planned changes include the Building Code Act, the Environmental Assessment Act, the Planning Act, the Occupational Health and Safety Act, the Education Act, the Marriage Act and the Payday Loans Act.
The Reducing Regulatory Costs for Business Act, 2017 and the Burden Reduction Reporting Act may be merged into a single law, which is the Modernizing Ontario for People and Businesses Act. The province is also launching Invest Ontario, an investment attraction agency.