Sutherland was known as a judge who was lenient with young offenders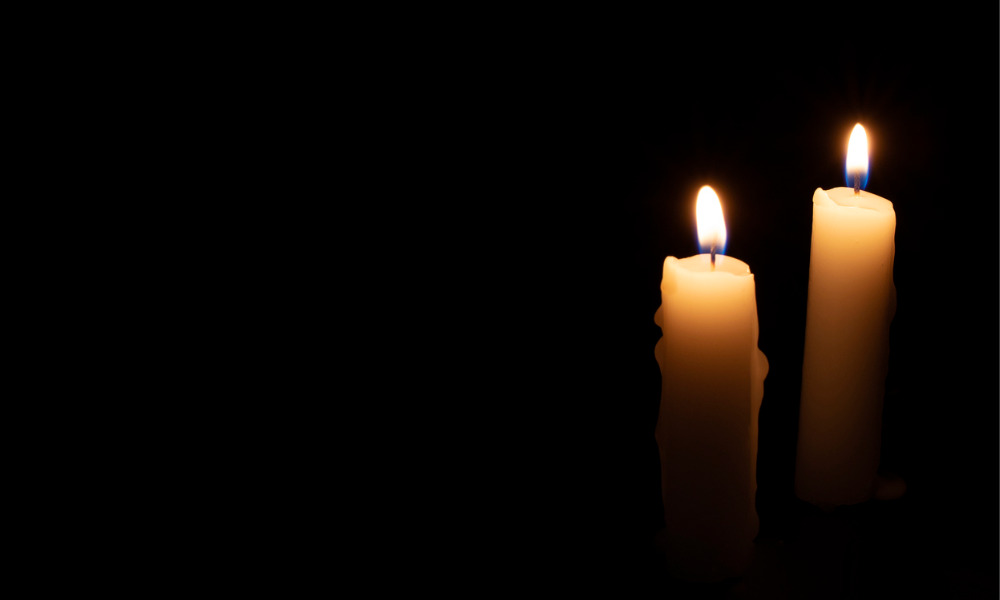 Robert A.F. Sutherland, retired judge at the Ontario Superior Court of Justice, died in Toronto on June 20 due to post COVID-19 complications.
Sutherland was just four days short of his 91st birthday, stated an obituary published in The Globe and Mail. Born in 1929, he obtained his BA in 1950 and his LLB in 1954 from the University of Toronto. While he had initially enrolled at Osgoode Hall Law School, he opted to transfer because of his admiration for faculty members Cecil Augustus Wright and Bora Laskin.
In 1956, he began practising at the firm which would eventually be known as Borden Ladner Gervais LLP. He received a designation as Queen's Counsel while working at BLG.
In 1982, he joined the Superior Court, then known as the Supreme Court of Ontario. He served for 25 years as a judge and retired in 2005. The obituary described Sutherland as a judge who was "soft on pain, hard on contract and lenient with young, first-time offenders."
Sutherland's colleagues in the bench and bar looked up to him because of "his fairness, thoughtfulness, intellect and integrity," said the obituary. Owing to public health restrictions amid the COVID-19 pandemic, he was cremated in a private event. His life will be celebrated at a future date.
According to the obituary, those interested may make donations to honour Sutherland's memory, payable to Doctors Without Borders, Amnesty International, the David Suzuki Foundation or to the charity of one's choosing.
The University of Toronto Faculty of Law said that it was "saddened" to hear the news of his passing.