The mentorship program helps skilled immigrants and refugees restart their careers in Canada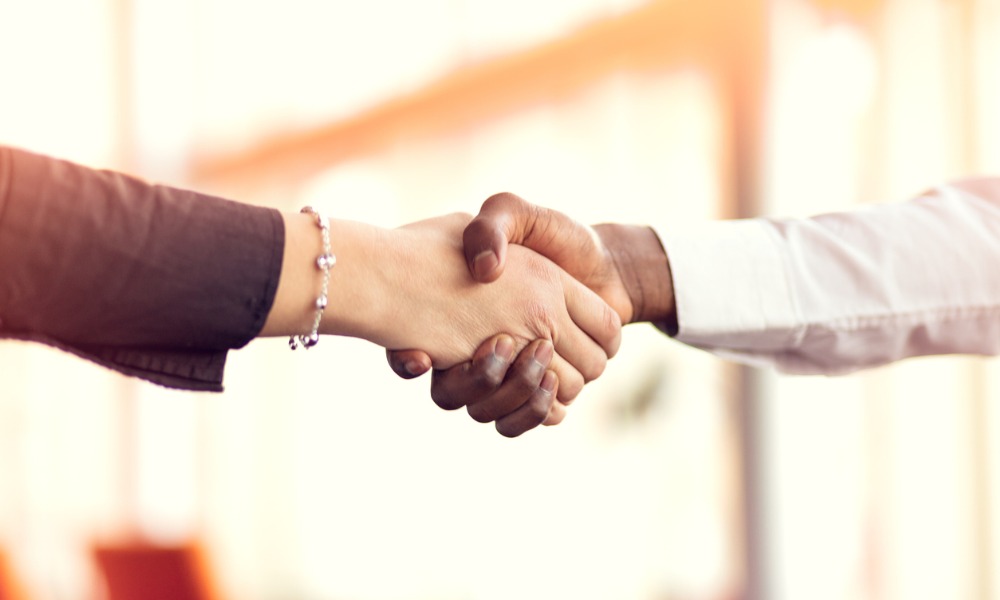 A lawyer working for Intact Financial Corp. has been mentoring a Zambian immigrant lawyer as a part of the insurance company's social ventures investment.
According to the blog post from Intact's official website, Victor Cheng seized the opportunity to engage in the mentorship program. As a young lawyer for the company's corporate legal department, Cheng said he knew the value of learning from experienced lawyers.
His mentoring covered essential lessons such as formulating a cover letter and resume, making useful business connections and practicing for interviews. In helping his mentee Andrew develop these skills, Cheng in turn sharpened his own, as anticipating Andrew's questions honed the critical thinking skills necessary for his duties at Intact, the blog said.
"I now have two four-month placements in two separate business law firms," said Andrew in the blog post. "Both of my placements are in my desired area of law, which is something very difficult to get."
The mentorship program, which is spearheaded by charity Windmill Microlending, assists skilled immigrants and refugees, such as lawyers, in restarting their careers in Canada. Windmill also offers micro-loans for immigrants and refugees to acquire the licensing or training needed to work in this country.
Aside from encouraging its employees to mentor immigrant and refugee professionals, Intact also invested $200,000 in the charity's community bond program. This is one of Intact's investments in "non-traditional" and "creative" philanthropic initiatives, with the ultimate goal of tackling the root causes of child poverty.
In the media release, Diane Flanagan, Intact's vice president of corporate affairs and communications, said that the under-employment of skilled immigrants and refugees affects the housing, food and education of their children, which was why the company chose to invest in Windmill's programs.
"Many ethnic minorities and candidates with law degrees from outside of Canada still face significant barriers to the legal profession once they're here," said Cheng. "The Windmill Mentorship Program is a fantastic way to help an aspiring lawyer going through the licensing and recruitment process."