The six-month pilot project, Korean Legal Clinic, began on Oct. 16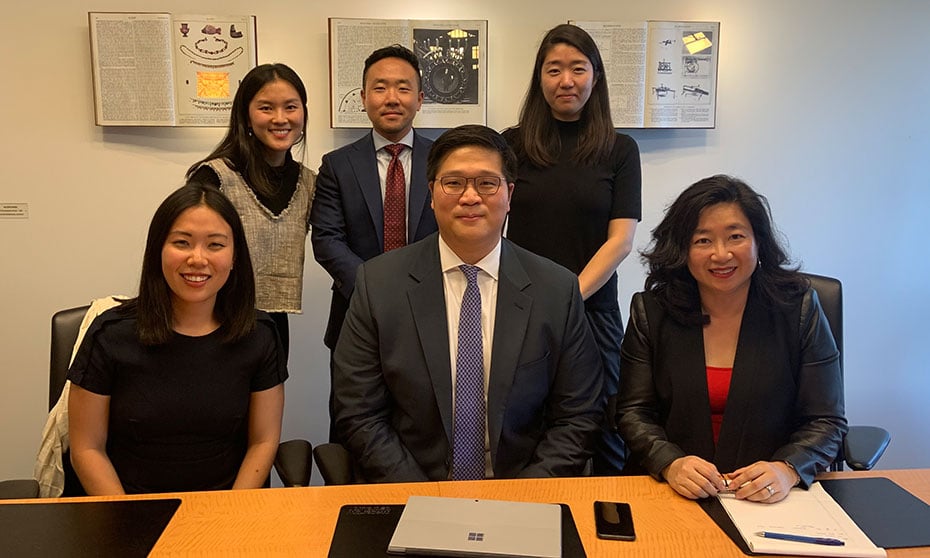 A pilot project in Toronto will offer pro bono summary advice in the Korean language for area residents with a gross annual income of $60,000 or less.
The six-month project, Korean Legal Clinic, began on Oct. 16 and runs every Wednesday from 11 a.m. to 2 p.m. at 31 Elm St. It is sponsored by Osler, Hoskin & Harcourt LLP, Gowling WLG, and McCarthy Tétrault LLP as well as members of the Korean Canadian community, the group said in a statement.
The organizers estimate that less than 1 per cent of Law Society of Ontario licensees identify as Korean, while census data indicates 32 per cent of total Koreans living across Canada were found to be living with low-income thresholds. The Korean population is about 2.3 per cent of the visible minority population in Ontario, according to the 2016 census.
"Koreans in Canada often face challenges in accessing legal services because of their language and cultural barriers, as well as the low number of Korean-speaking lawyers and paralegals in Ontario," said the statement. "Throughout the pilot project phase, the KLC aims to gain better understanding of access to justice issues faced by the Korean community, so it can advocate for better community and legal services for the Korean community to external stakeholders."
Rosel Kim, a member of the project's steering committee, previously told Law Times that the Korean Canadian Lawyers Association's legal education sessions identified specific needs that prompted the clinic idea. For example, church leaders can sometimes play a big role in directing families toward resources in the community, and it can be helpful for a lawyer to be embedded in that community, she said.
Marie Jihee Park, a sole practitioner at Park Family Law in Toronto and another member of the steering committee, told Law Times that working with Parkdale Community Legal Services and trying to find interpreters to aid clients in getting social assistance showed the huge impact lawyers can have. The proposed closure of Rose of Sharon Korean long Term Care Facility, created a rallying cry in the local community, " said Park.
"I think for a lot of lawyers it showed the importance of community advocacy," says Park.
The full steering committee, pictured above, is: James Chang, Crystal Kim, Rosel Kim, Victor Kim, YouJin Kim, William Lee, Jiyoon Oh, Marie Park and Julia Shin Doi.