'Application touches on the unfortunate, complex and nationwide social issue of homelessness:' court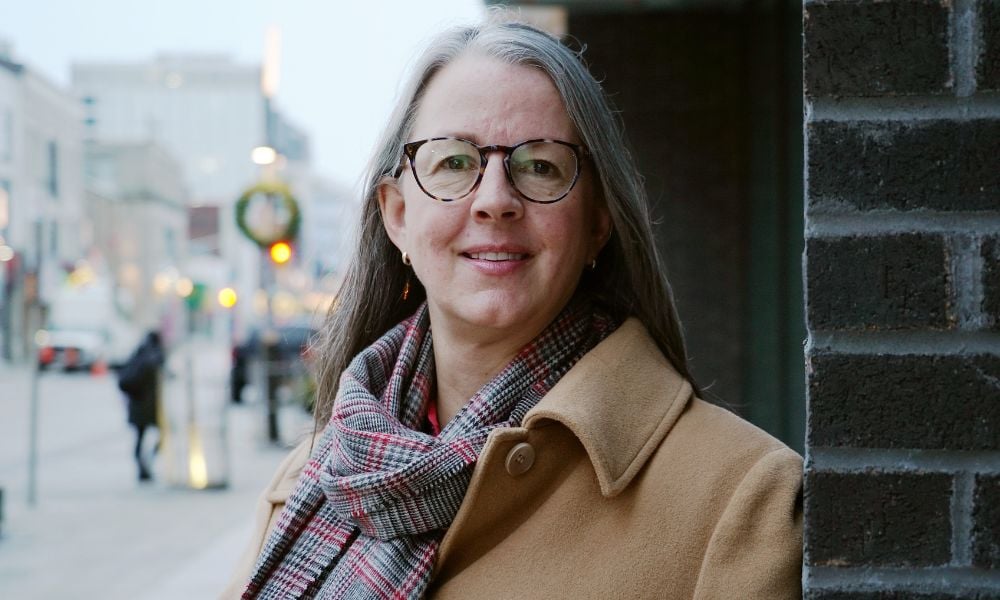 An Ontario Superior Court judge has found that a municipal bylaw that the Waterloo region sought to use to evict a homeless encampment violates s. 7 of the Charter of Rights and Freedoms.
The ruling followed similar case law in British Columbia, which established that a person has a constitutional right to shelter themselves when the number of homeless people exceeds the number of available shelter spaces. According to evidence accepted by the court, Waterloo's homeless population is approximately 1,100 people, and there is only room for between 416 and 553 in shelters. The homeless population also tripled from 2018 to 2021.
"The eviction, if it went ahead, would essentially be displacing people to other sites in the region," says Shannon Down, executive director at Waterloo Region Community Legal Services, who acted for the respondent encampment residents. "They would still be living unsheltered. There weren't alternatives for them that involve shelter beds or housing."
"Essentially, the judge said that in evicting someone, that's increasing the risk of harm to their health or their personal safety. That's going to be breaching those s. 7 rights."
In The Regional Municipality of Waterloo v. Persons Unknown and to be Ascertained, 2023 ONSC 670, the Regional Municipality of Waterloo sought to clear a homeless encampment in a public parking lot that it wants to turn into customer parking for a new Hub train and bus station. Waterloo asked the court for declarations that the people living in the encampment were in breach of bylaw 13-050 and orders for their removal and to prevent them from returning.
Sixteen of the encampment's residents appeared in court as respondents. They argued that the bylaw and trespass notice violated their rights under s. 7 and 15 – their right to life, liberty, and security of the person; and their right to equality.
Waterloo argued that it did not need the court's help to determine that it had the legal right to evict trespassers on region-owned property who were breaching the bylaw but brought the application seeking direction on how to enforce its legal rights. The region said it would use the direction and a ruling that the respondents' Charter rights had not been breached "as a precedent for its treatment of other homeless encampments across the region," said Justice Michael Valente in the decision.
"Across the province, there are tent encampments in most municipalities and a rise in the number of people experiencing homelessness," says Down. "This issue is a big issue. Municipalities are grappling with this across Ontario and across the country. I think it's uncontroversial to say that we're in the midst of a housing crisis, which is particularly felt by the people who are living on social assistance or low income."
The encampment emerged around December 2021, and within six months, approximately 70 structures were housing around 50 people on the property.
The jurisprudence on s. 7 and "right to shelter" cases have been developing as homelessness has become an issue in Canada, said Justice Valente. He summarized some of the caselaw out of British Columbia on the issue. In Victoria (City) v. Adams, 2008, BCSC, 1363, the judge had found that a Victoria bylaw prohibiting people from erecting temporary shelters in the city's parks infringed their s. 7 rights because the number of homeless people in Victoria outnumbered the available shelter beds. This situation exposed the homeless to "serious and life-threatening conditions" and deprived them "of their dignity, independence, and ability to protect themselves" because it forced them to sleep outside without shelter from the elements.
Several similar cases followed Adams in BC. Justice Valente quotes Bamberger v. Vancouver (Board of Parks and Recreation), 2022 BCSC 49, which states that the constitutional right described in Adams remains "largely unchanged." But it has shifted slightly to recognize that it is not only the number of available shelter beds that is relevant, but "whether those spaces are truly accessible."
"The essence of the British Columbia decisions is the establishment of a constitutional right to shelter oneself when the number of homeless persons exceed the number of available and accessible indoor shelter spaces within a given jurisdiction," said Justice Valente.
Following the BC cases, he found that the constitutional right to shelter is invoked where the number of homeless people exceeds the "available and truly accessible indoor sheltering spaces." It is the first time a judge in Ontario has followed this precedent from BC that encampment eviction would constitute a breach of s. 7, says Down.
"It's our hope that municipalities, when they're dealing with homeless encampments, will turn their focus away from enforcement and evictions and work more towards support and solutions that actually get people into housing," she says. "This case will hopefully have that kind of impact, but we'll have to wait and see."
Justice Valente found that the bylaw violated the Charter-protected right to life because of the serious harm that can result from exposure to the elements without adequate shelter and the fact that the region lacked sufficient shelter space. He found the bylaw a deprivation of liberty because "creating shelter to protect oneself is, in my opinion, a matter critical to any individual's dignity and independence." Noting that Waterloo said a ruling in its favour would clear the way for it to evict other encampments, he also found that the bylaw amounts to a deprivation of the security of the person.
But on the s. 15 claims, Justice Valente did not rule in the respondents' favour. He said that while "women, gender-diverse individuals, and those who suffer from mental illness and addictions have been the subject of historic mistreatment," they have not – more than other groups – been discriminated against because of the bylaw.