Policy brief examines COVID's impact on mental health, substance abuse in correctional facilities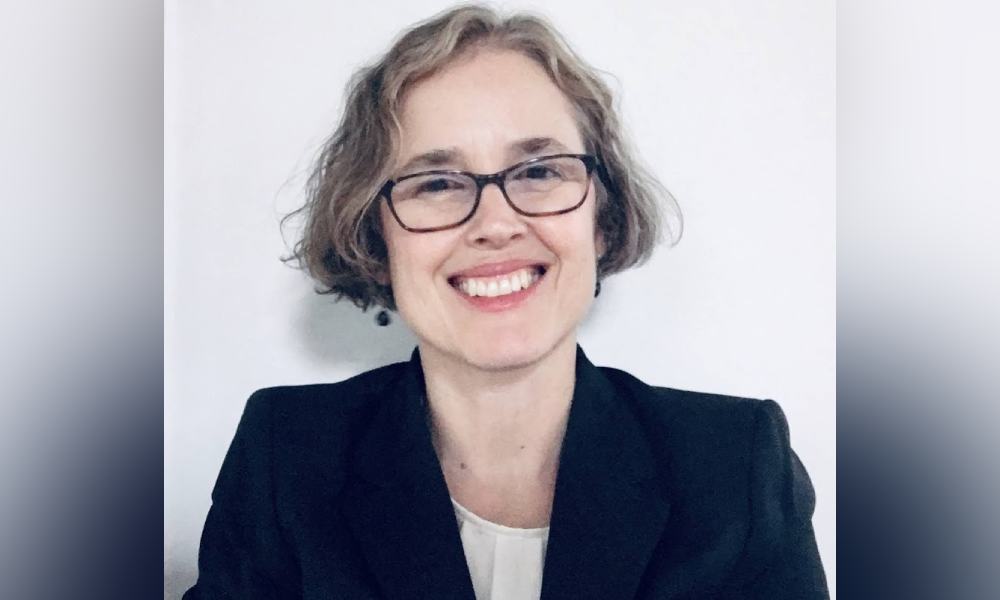 The COVID pandemic has demonstrated the need for better mental health and substance abuse support in Canadian prisons, which should include an expansion of evidence-based harm-reduction strategies, continuity of support for those who are released and greater accessibility of virtual services, says the Mental Health Commission of Canada.
A new policy brief from the MHCC examined how COVID has impacted those incarcerated and living with mental health and substance abuse challenges. The research and recommendations are aimed at "senior-level decision makers" to improve services and supports during COVID and its aftermath.
To produce the brief, the MHCC studied media reports, government documents, advocates' reports and spoke with correctional workers and inmates.
"The pandemic is shining a spotlight on the need to strengthen how mental health and substance use is addressed in correctional settings," says Dr. Mary Bartram, director of policy for MHCC. "Because they were not great before, and the pandemic has made an already bad situation worse."
"It's a critical time for taking stock of what happened over the past year-and-a-half and to make improvements wherever possible. Strengthening mental-health and substance-use services, of course, is a key recommendation."
The research shows between 65 and 70 per cent of Canada's incarcerated population have "problematic substance use," while 73 per cent of federally incarcerated men and 79 per cent of federally incarcerated women are living with at least one mental health problem or illness.
The MHCC found people in corrections faced multiple vulnerabilities that aggravated their risk of COVID: higher rates of chronic disease, being forced to live in close quarters with others and being a generally older population. Physical distancing made it difficult to continue programs and services necessary to sustain mental health a well-being, says Bartram.
"There were higher risks of COVID-19 infections in correctional settings, and also intensification of mental health and substance-use concerns among the population," she says.
While there were "important efforts" by the federal and provincial governments which prevented the situation from becoming even worse, the research found inconsistent application of public health measures and disruptions of mental-health and substance-use services, says Bartram.
The policy brief calls for greater integration of evidence-based harm-reduction approaches and better oversight of medical isolation – including ensuring that different rooms are used for medical isolation and solitary confinement, so it is not the same experience.
The policy brief also calls for a national decarceration strategy.
COVID led to the early release for many across Canada. Part of the strategy is guiding such policies by the principle that those most vulnerable are released in those circumstances, says Bartram. For example, older people and those at a higher risk of chronic disease.
Among the tragedies of the pandemic was the higher rates of overdose deaths and admissions to psychiatric hospitals among those who had been recently released from correctional settings, she says. That demonstrates the importance of another aspect of the strategy, strengthening the continuity of care, services and support, so that people who are released "aren't falling through the cracks," says Bartram.
The decarceration strategy includes strengthening the availability of data, including with respect to Black and Indigenous people, who are proportionally over-represented in the criminal justice system and correctional institutions.
As occurred on the outside, there has been a shift to virtual services, but access has been uneven, says Bartram. Privacy is hard to come by and many cannot pay for the internet access required. The latter should be viewed as a chance for policy-makers to build better support, she says.
"There's an opportunity to leverage that shift to virtual service provision that's happened outside of correctional settings to expand access for people within correctional institutions. It is one way to strengthen the availability of mental health and substance use services, as well, when it comes to things like counselling and psychotherapy."
"There's a real opportunity, as we hopefully come through the worst of the pandemic, to strengthen infection-control measures and prioritize access to vaccines."