Senators visited federal institutions across the country and interviewed, inmates, staff, experts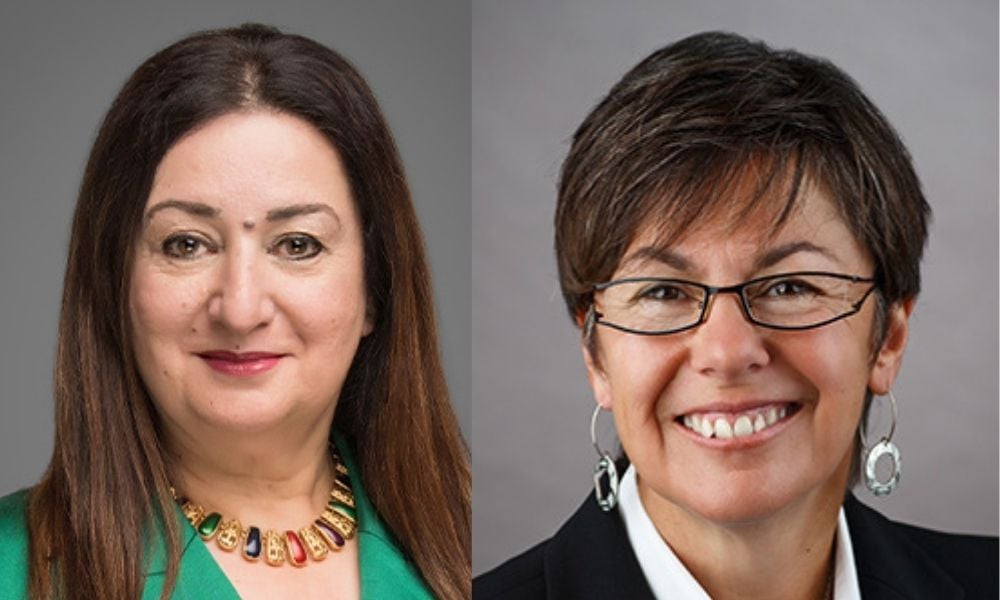 The human rights of people incarcerated in Canada's federal correctional system are being sacrificed in the name of security and stronger oversight is necessary to quell mistreatment and discrimination, according to a new report from the Standing Senate Committee on Human Rights.
Released Wednesday, the 326-page report is the product of a two-year, pre-COVID investigation in which Senators visited penitentiaries across the country and spoke with prisoners, correctional staff and experts on conditions in the facilities. The committee made 71 recommendations, calling on the Correctional Service of Canada to address the root causes of incarceration, the over-representation of Indigenous, Black and other racialized people and provide better access to healthcare and other basic needs. The recommendations also suggested enhanced rehabilitation and reintegration programs and stronger oversight and accountability for use of force and solitary confinement.
"When someone goes to prison, the penalty is the separation from the community. They're not supposed to then be penalized further," says Senator and committee member Kim Pate. "Increasingly, our prisons have become more and more punitive. Our sentences have become longer and more stringent. And particularly for lawyers and judges, I think it's vitally important they understand that when they are sentencing or contributing to someone being sentenced to prison."
"These individuals are going to re-join society. And presumably, we want them to come back out better than they went in."
The committee found that inmates' healthcare needs were inadequately provided for. The committee heard accounts of CSC staff withholding healthcare as punishment and the committee said it was "deeply concerned" that medical services "are sometimes treated as a privilege, not a right."
The committee heard that often, rather than performing the necessary dental procedures, dentists would opt to simply pull an inmates tooth out because it was less expensive, says chair of the committee, Senator Salma Ataullahjan.
"These are things that we heard consistently from one end of Canada to the other end of Canada," she says.
One of the report's recommendations is that the CSC pursue more contracts with provinces and territories to create alternatives to federal prison for elderly inmates, those with acute medical conditions and mental health issues.
CSC spokesperson Isabelle Robitaille told Law Times the CSC is currently reviewing the report and its recommendations.
"CSC agrees with the Senate Committee that the human rights of people serving federal sentences must be at the core of Canada's correctional system," says Robitaille. "This is why, over the years, we have made transformational and historic changes to federal corrections while pursuing our efforts to build a culture of respect, and safe environments that are conducive to rehabilitation and reintegration, and ultimately, that contribute to public safety. This includes changes to health services, the implementation of structured intervention units, operational and policy changes, and actions to address systemic barriers."
"CSC continues to address the needs of federal inmates and strives to better understand how to manage and address the needs of vulnerable groups, including women, Indigenous, Black, and aging offenders. We are steadfast in our efforts to provide safe environments to support inmates in becoming law-abiding citizens. This is our fundamental responsibility."
The committee's report states that security infrastructure is hogging CSC funding at the expense of programming and other expenditures. Fred Sanford, vice-president of the John Howard Society of Nova Scotia told the committee that "core programs" such as mental health services, harm-reduction initiatives and education and employment programs are passed over for security investments. The CSC told the committee that only 8.7 per cent of its budget is directed at education, employment and social programs.
"Funding priorities need to change," says Senator Ataullahjan, who is affiliated with the Conservative Party of Canada.
The committee recommends that the CSC expand internet access for secondary and post-secondary education and career training. The committee also called for the development of a broader range of programs, training, employment and volunteer opportunities, including internships and paid work experience.
The committee "frequently" heard accounts of mistreatment and discrimination against inmates by correctional staff. It found there was "a pervasive culture of silence" enforced against both staff and prisoners by "retribution in the form of intimidation and retaliation." This prevented either party lodging complaints through the formal grievance process.
These mirror similar findings in previous investigations of federal prisons.
When it came to dealing with violations by correctional staff, former Supreme Court of Canada Justice Louise Arbour reported a "defensive culture" in the CSC, in her Commission of Inquiry into certain events at the Prison for Women in Kingston, which produced a report in 1996. "Similar concerns regarding a culture of secrecy and intimidation of correctional staff" came out of the Ashley Smith Inquest, in Ontario, and a CSC-commissioned report on sexual harassment allegations in Edmonton's maximum security federal prison, said the committee.
While the committee said the CSC has "taken steps to address these issues in recent years," its investigation indicated more is necessary, as inmates from every institution the committee visited reported that the grievance system does not work. The committee recommended the Department of Justice look at ways to legislate sanctions when "illegalities, gross mismanagement or unfairness in the administration of a sentence" render it harsher than that imposed by the court.
"I'm hopeful that this report will be useful for those who are actually trying to achieve the changes that will help reduce the numbers of people in prison and create a more sustainable and safe society for everybody," says Senator Pate, who was executive director of the Canadian Association of Elizabeth Fry Societies before her appointment to the Senate.