Boulby Weinberg's partner quit his finance job and backpacked Asia and Australia before studying law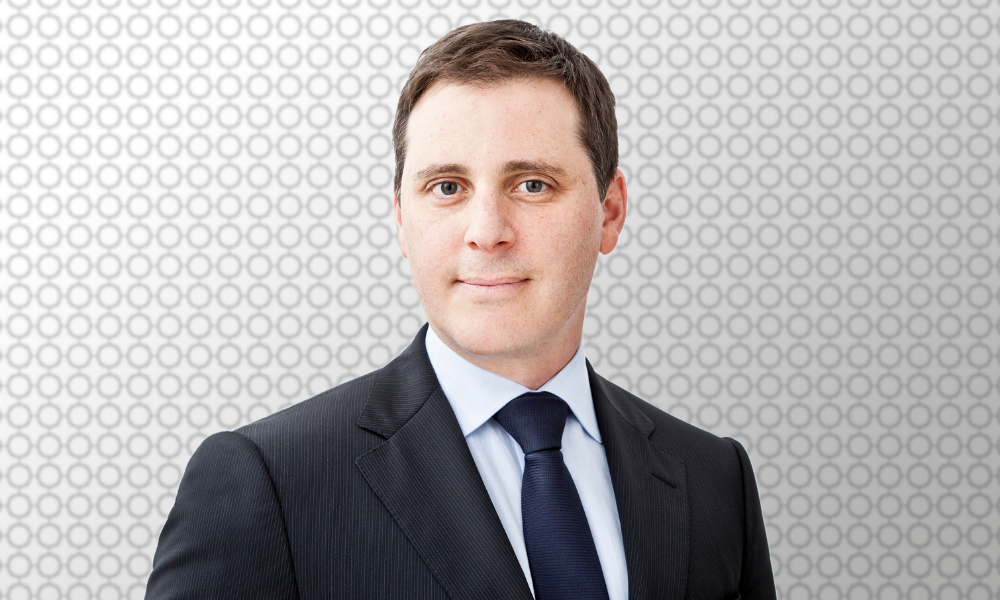 Oren Weinberg says that becoming a family lawyer is more than just being a lawyer. As a partner at Boulby Weinberg LLP, he says it is helping people get through an intricate part of their life journey, whether it is financial and mental health issues or complicated life.
Weinberg says that a good family lawyer helps people beyond their legal issues. "Being a family lawyer forces you to listen to people and develop the ability to be empathetic because you meet clients at a challenging time in their lives, which comes with a whole host of problems."
Before obtaining his law degree, Weinberg worked in the finance industry after completing his master's degree at the University of Toronto. "I quit my job and backpacked Asia and Australia for a year, and when I came home, I decided that I wanted to go to law school."
Weinberg says he chose to study law at the age of 28 because he wanted to pursue a career where he worked with people and helped solve their problems.
He says he chose to practise family law because it is serious and personal. "It's not a corporate transaction. It's everyday people problems, and it's important."
He graduated from the University of Western Ontario with an LL.B. in 2004 and was called to the Ontario bar in 2005.
Weinberg says that people are not always capable of thinking clearly, expressing themselves, or dealing with their intellectual or emotional problems. As a family lawyer, he says it is vital to pause and listen and try to help clients through the process.
"You take people where they are, and some are not in such a great place when they're going through a separation," he says. "Life can be complicated, and it's the real deal. Family law is not bland; it's spicy."
Weinberg is a qualified mediator, and he says he likes mediating and litigating because it gives a balanced family law practice.
"When you're a litigator, you have to advocate for people, and sometimes you're in the fight, but when you're a mediator, you get to put your creative thinking cap on and try to solve problems," he says. "You're helping both parties, not just advocating for one party."
He says mentors have been instrumental in his family law practice, including the late Professor Jay McLeod, who died in 2004 and now his law partner, Sarah Boulby.
Weinberg is a fellow of the International Academy of Family Law lawyers and governor of the organization. He is also the president-elect of the Canadian chapter.
"That's a great organization," he says. "We live in a very global community these days, so people have problems that cross international borders, and I'm lucky to be able to work on those files."
Weinberg was granted the certified specialist in family mediation (FDRP Med) designation by the Family Dispute Resolution Institute of Ontario and participated in the negotiation program at the Harvard Negotiation Institute, where he completed the mediating disputes workshop.
He is a member of the Toronto Lawyers Association and the Advocates' Society and is Lexpert-ranked.