Crook is committed to ensuring all voices in the firm continue to be heard and represented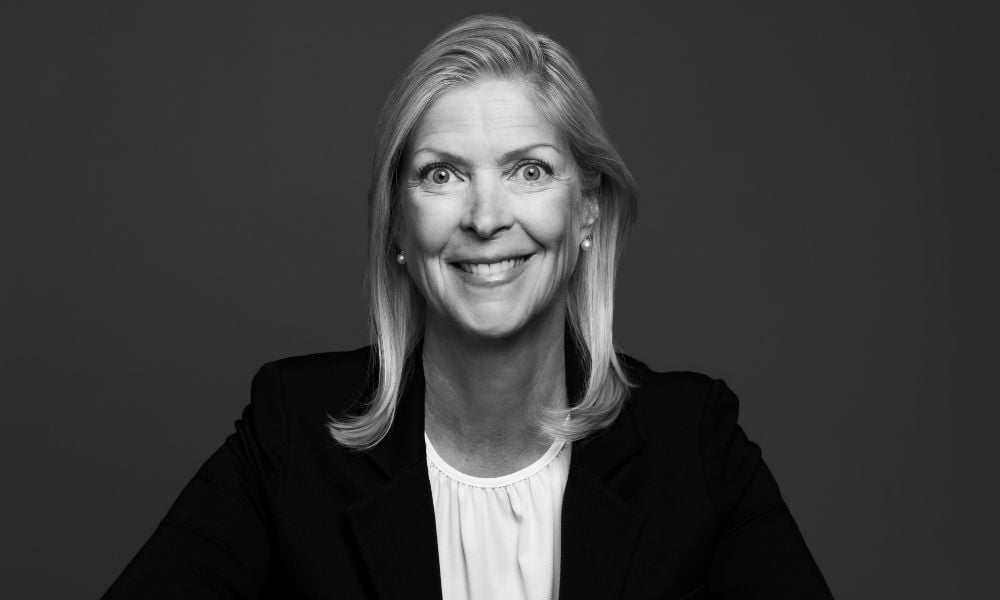 The new chief operating officer at Lenczner Slaght, Tracie Crook, says a family-oriented work culture committed to equity, diversity, and inclusion deeply aligned with her leadership values and made joining the firm after a two-year break an easy decision.
Before joining Lenczner Slaght, Crook was on a hiatus after working as chief operating officer and president of the services division at McCarthy Tétrault.
"I wasn't necessarily looking to come back full time," she says. "When I met the firm's partners and the business team, it really convinced me that it was the right place for me to join. The culture is amazing."
She says that employees pick a work-life balance and define what that means for them. "The firm is very supportive of each person's needs, and it just shows in the first days that I'm here."
Crook grew up in Michigan, U.S and moved to Canada 20 years ago. "I started my career working at McDonalds full time and going to school."
After her university studies, she worked as a financial analyst, transitioning into different roles and industries before securing a job for a global company which she says helped hone her skills of being a transformational leader at organizations and helping them "operationalize their strategies."
Crook was the CEO of ResMor Trust, a financial services company and was recruited by McCarthy to help run their operations. "I didn't start in leadership. I started out being a cashier and just progressed from there." She says the leadership at the firm made her interested.
"If the values of an organization meet my values in leadership and meet my leadership criteria, then I'm interested in working with those organizations."
Crook's career has allowed her to engage with different people and explore multiple industries, and she has had the opportunities to work with people who have mentored and sponsored her to know how to coach and mentor others, she says.
She says that having great bosses and colleagues believe in her has been instrumental in her career growth and helped her move into the CEO role and continue to succeed.
"I couldn't achieve it by trying to get there on my own or thinking that my hard work would just pay off, so I've had amazing mentors and sponsors, leaders and amazing women help get me to where I am today."
Being led by spectacular leaders was crucial to Crook's success, which she says inspired her to be co-founder of SEED HHN, a non-profit organization providing micro-financing and mentorship to women entrepreneurs.
SEED HHN has expanded and was beneficial, especially during the pandemic, because it gave people an easy way to connect, Crook says. She still schedules monthly calls for women to network.
"I started going through my contacts and saying, 'here's a few women that I connect with, they would probably benefit from knowing each other,' and it has been a great opportunity for women in the early stages of their career to expand their network and have a group of women that they can run ideas by, and also potentially do business together."
Lenczner Slaght has done a great job of being very inclusive, and Crook says she looks forward to exploring how to ensure the voices of everyone in the firm continue to be heard and represented.
The lawyers and the business team have integrated to contribute to the firm cohesively, which she says is remarkable. "We're asking everyone within the firm and have done surveys to understand what our people want when we think of EDI."
She says she is listening and will work towards enhancing the firm's current EDI plans based on employee feedback.
"It would be easy for me to make a plan and say, 'here's what the firm needs to do,' but if I don't sit back and listen and see what's really going to resonate with everyone, I'm probably doing them a disservice."