The 2014 defeat of a private member's bill establishing equal shared parenting as the default position in custody disputes is not deterring advocates from commencing another attempt, setting the scene for a battle between those who support a rebuttable presumption of equal parenting time and those who believe a blanket presumption to be ill advised.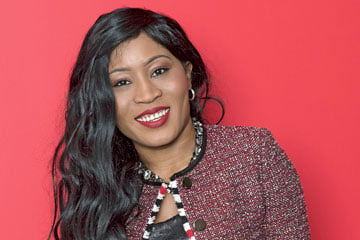 The 2014 defeat of a private member's bill establishing equal shared parenting as the default position in custody disputes is not deterring advocates from commencing another attempt, setting the scene for a battle between those who support a rebuttable presumption of equal parenting time and those who believe a blanket presumption to be ill advised.
"We are redrafting the 2014 bill," says Brian Ludmer of Ludmer Law in Toronto, who was involved in the previous attempt to amend the Divorce Act to provide that a 50-50 split of parenting time is the starting point in every custody dispute.
"Bill C-560 [An Act to amend the Divorce Act] covered some territory that is not strictly needed if the focus is on this issue. The current process is paring it down," he says.
The groups supporting the move to introduce this amendment have also identified some members of Parliament and the Ontario provincial legislature to act as sponsors.
"We hope this time around we will succeed," says Ludmer.
He sees an encouraging wave of developments supporting the change.
"The social science is overwhelmingly supportive. Public support is consistently high. Case law is developing in a certain direction," he says.
"Everything is coming together. As a result, legislative initiatives are everywhere."
Ludmer refers to a Nanos poll conducted in Canada in September.
The poll, which was commissioned by the Canadian Association for Equality, found that 35 per cent of Canadians strongly support the creation of a presumption of equal parenting in child custody cases in federal and provincial legislation, 35% somewhat support it, nine per cent somewhat oppose it and four per cent strongly oppose it.
Seventeen per cent are unsure.
Richard Diamond of Bales Beall LLP is very much opposed to a presumption and does not think there is a groundswell of support for the proposal.
"It focuses on the rights of the parents, not the rights of the child. Proponents of this sort of legislative agenda can try to conflate the issues," he says. "Instructing the court to consider maximum contact [with both parents] is in the best interests of children by and large."
Diamond recalls that during the 2014 bid to introduce the presumption, a countering movement from those against the proposal was not required.
"I don't think there was organized opposition before. I don't hear a lot of political support for something this dangerous," he says.
Ludmer says that in 2014 the proposal didn't have the backing of the federal party then in power, even though it was proposed by a Conservative MP.
"This time we will go through a longer education process of parliamentarians before we rush it through to a vote," he says.
Diamond says that the maximum contact principle is "very important" as it is one of many considerations in custody decisions.
"The idea that a rebuttable presumption is best for every family is utter nonsense. Every family's situation is different, every child is different and their needs are different," he says.
"To put in a politically motivated formula doesn't serve the child. It doesn't allow the use of the court's discretion as to what's appropriate in each case."
Nicolle Kopping-Pavars, family lawyer of York Region and agent for Ontario's Office of the Children's Lawyer, comes to the argument from a completely non-litigious point of view. Kopping-Pavars conducts her business without litigating, relying instead on negotiation, mediation and collaborations with other family professionals in high-conflict cases. In her work, a "positional statement" is unhelpful.
"I'm against anything that sets things in stone. It gives power to [a] position that doesn't always work," she says.
"In some cases, it's an excellent place to start. In others, it's a terrible place to start. It's best to have a discussion and see what the family needs."
Angela Princewill of A. Princewill Law Firm of Toronto has a different perspective on the matter. She supports the introduction of an equal parenting presumption.
"I don't think it would be worse than the current system that we try to successfully navigate. One of the strategies we see is to create a new status quo and leave the other parent fighting to explain why they should get 50-50," she says. "Someone is coming from the defence all the time."
She qualifies this position by saying that it should not apply to children that are breastfeeding but it is suitable for school-age children.
Princewill points out that the introduction of a presumption will not take away the best interests test.
"It's still there to deal with certain cases, but it puts the other person to a stricter test to prove it's not appropriate. It will even the playing field, mostly for fathers," she says. "Urgent motions are also available to deal with those cases where there are special needs."
Kopping-Pavars disagrees.
"I understand that the wheels of justice turn slowly and the status quo starts prevailing, but starting with a blanket provision is not always best. Sometimes, when there are very different parenting styles, kids struggle," she says.
Diamond also points to the practical realities of trying to come up with a perfect 50-50 split of parenting time.
"If one parent works crazy hours in the evening and the other is able to care for the children when they are out of school, it does not make sense for a parent to find a third-party caregiver rather than the other parent," he says.
"We are talking about a child's development and growth."
Diamond also says the maximum contact principle is a sufficient safeguard to ensure that both parents get as much contact as possible when a child's best interests are taken into account.
"Having maximum contact doesn't necessarily mean you need a rebuttable presumption. Custody is and should be equal in many cases, but the primary focus must always be the best interests of the children," he says. "Children have a right to a parenting plan that reflects their best interests."
Ludmer agrees that the case law is moving toward equal shared parenting, but he says there is still a need for legislative change.
"The current maximum contact principle is not working because it is too vague and nonspecific and leaves everything to judicial discretion. It is ignored for the most part in practice, despite lots of decisions which do try to address it," he says.
"There is a complete lack of consistency and self-represented litigants fare poorly as they can't make the arguments necessary or properly access the applicable law."
Ludmer says that making every case start with the expectation of a 50-50 split will also reduce the court's workload.
"You look at the amount of money the family court system is costing the taxpayer. There is no empirical evidence it is well spent. Imagine if you remove all the cases for normal parents, who both have strengths and weaknesses and have both had substantial contact with the child," he says.
"If they are both normative within the spectrum of parenting knowledge and styles, we should stop looking for the marginally better parent."
However, Diamond says the outcomes of this approach can be damaging to the child.
"A presumption leads to very arbitrary and capricious parenting plans that don't meet the child's needs. Fear of this regime is more concerning than the need to reduce court time," he says.
Kopping-Pavars prefers to address the underlying forces that fuel the desire for full custody or for an exact 50-50 split and, thereby, free the parties to concentrate on the best interests of the child.
"In a peacemaking process, these emotions and points of view can come to the table. Some parents feel if they don't get 50-50 custody they are less of a parent," she says.
"Sometimes, all they need is to hear the other parent say, 'I acknowledge you as a parent.' Sometimes, they want an apology. The court doesn't allow these gems to come into the courtroom, because lawyers won't allow it."