Managing partner hopes the new development legitimizes the metaverse and fosters lawyers' interests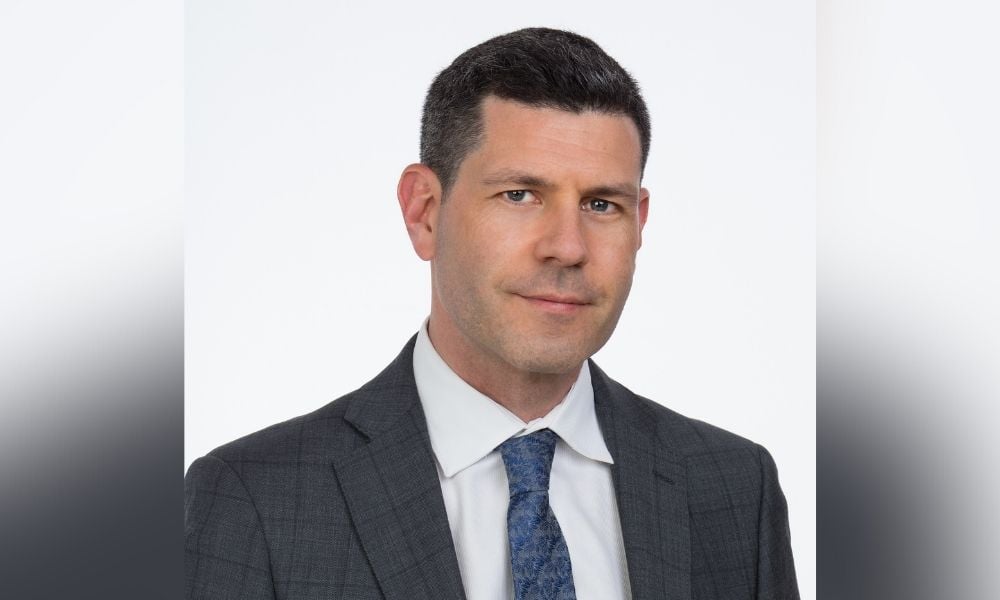 Grinhaus Law, a business firm that provides tax and securities advice on blockchain law and cryptocurrency regulation, has set up shop in the metaverse. The firm opened a virtual office in "Decentraland," a platform where people interact, play and make blockchain and cryptocurrencies transactions.
Aaron Grinhaus, the managing partner at Grinhaus Law, says it is crucial to have lawyers answer how transactions should occur in virtual worlds like Decentraland.
There are "800,000 inhabitants registered in this virtual world, and it's not controlled by anybody. It governs itself. There's no central server you can just turn off because there are thousands of computers around the world running this."
Canada is a conservative jurisdiction, and law firms are slow to modernize, says Grinhaus. He hopes his firm's new development shows that metaverse is real and not just a video game and encourages the profession to get involved.
"It's a real-world with real people doing real transactions and really communicating with each other. It's as if people are all in a room together, talking, trading and doing things together, except they're doing it in the metaverse."
Grinhaus published the first textbook on Blockchain and Smart Contract law and is co-director of the Blockchain Certificate Program at Osgoode Hall Law School. He also advises various blockchain businesses and projects, including exchanges, investment funds, non-fungible tokens (NFTs) and decentralized finance (DeFi) projects.
The firm can retain and accept money from international clients in Decentraland. Grinhaus says this is where the LSO anti-money laundering regulations come into effect, as they must know from where the money is coming. He says the firm cannot give legal advice to clients without being retained and must still comply with all the law society rules.
"We're allowed to be retained by clients and take money from people in other countries as long as we verify their identification and follow the law society rules. We don't want to be involved in criminal acts; we just want to help people understand the legal consequences of actions that they take in this new environment in which we find ourselves."
Because there are time zones worldwide, Grinhaus says the first thing a client sees when they visit the office is a sign that says, "if you want to meet us here, send us an email, and we'll set up an appointment."
He says taxing in Decentraland comes down to where a person resides. If a transaction occurs, the recipient must declare the income in their home country or tax jurisdiction.
Residents might not know the identities they transact with but are still required to declare their income, which Grinhaus says lawyers will be happy to explain.
"If I'm sitting in my living room in Toronto, meeting people on Decentraland and selling NFTs, and somebody sends me some cryptocurrency to pay for it, I have to declare that as income, just the same as if somebody gave me cash."
Grinhaus says that providing legal services in the metaverse lends credibility and legitimacy to the virtual world and gives people another way to approach his firm.
While not correctly identifying clients in Decentraland poses a money-laundering risk, Grinhaus says if lawyers stick to the LSO rules and ways to protect themselves, they will be safe.
Lawyers often focus a lot on their clients but must protect themselves, he says. "You have to be smart about protecting your practice when you do this, and you have to know the risks and mitigate those risks."
"If it's risky for you, don't do it. Don't do it for a couple of bucks. It's not worth it. But for us, we want it to show people that it's okay."
The second edition of Grinhaus' legal textbook on blockchain law comes out in the spring. He says the more significant question for lawyers who get involved in Decentraland remains what types of legal services people will seek. "We're just really excited about exploring the possibilities here."