Several major Canadian law firms are working together on a pilot project to make a "smart contract" using Ethereum blockchain.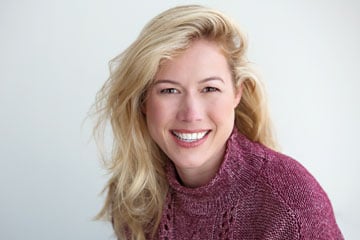 Several major Canadian law firms are working together on a pilot project to make a "smart contract" using Ethereum blockchain.
Technology firm OpenLaw announced the project, which includes Bennett Jones LLP, Blake Cassels & Graydon LLP, Davies Ward Phillips & Vineberg LLP, Fasken Martineau Dumoulin LLP, Norton Rose Fulbright LLP and Stikeman Elliott LLP.
The six-month pilot with a consultancy called GenesisB focused on automating a merger and acquisition escrow agreement, OpenLaw said in the announcement.
Doctoral candidate and legal researcher Amy ter Haar, who has worked with consultancies including GenesisB, on similar projects and studies smart contracts, teaches a course where anyone can set up a blockchain-based system.
"It's really efficient when it's fully realized," she says. "I'm a big believer in what will be enabled through all kinds of projects like this."
Bennett Jones partner Simon Grant, one of the lawyers who worked on the project, says the project was a "phase one" trial that used a real escrow agreement and model but not client funds. Since the project, however, Bennett Jones has worked separately with clients on putting smart contract technology into practice, using skills learned in the OpenLaw project, says Grant.
Grant says that by removing the need for an individual to act as an escrow agent, automation can be used not only in mergers and acquisitions but other types of transactions such as financing or even transactions where escrow isn't currently used because it is too complicated.
"The collaboration . . . was among multiple law firms, but it was also between lawyers and programmers — being in the same room at the same time building this project for the ground up," says Grant. He says that Toronto is a hub for exciting work on blockchain and other technology.
"What [technology companies] may not have is training on how contracts are understood and treated legally," says Grant.
Anthony de Fazekas, head of technology and innovation for Norton Rose Fulbright Canada in Toronto, says it was important for companies such as OpenLaw to get the perspective of a variety of law firms, so different lawyers could have input on the legal parameters and standards of turning a traditional document-based contract into a smart contract.
"We are already seeing the trend [toward smart contracts] in client projects. With a smart contract, you're going to need a law firm to sign off, from risk and liability and contractual standard point of view," says de Fazekas, who also participated in the project. While a document may become a set of coded processes in a smart contract, a lawyer will still need to know how to audit each process, to validate the different allocations of risk between the parties, he says.
"That's why these projects are important to lawyers and to law firms," says de Fazekas.
While many people associate blockchain with crypto-currency, smart contracts don't have to use so-called tokens and coins, says ter Haar. Existing tools such as DocuSign or Stripe can also be integrated into smart contracts, she says.
Blockchain technology, like other types of software, can be used by a wide variety of lawyers for tasks such as clearing a settlement of securities trades, verifying identities and protecting privilege, underwriting claims for insurance, patient records for health care or administering royalties in media, ter Haar says.
Technology lawyer Addison Cameron-Huff says that as clients demand more efficiency from their lawyers, blockchain will eventually be adopted. The question, he says, is who will win that business.
"Law firms have enormous domain knowledge that's just waiting to be incorporated into tech products," says Cameron-Huff. I can see why firms would want to capture that knowledge for their own advantage, rather than give it away to others. Canadian firms are not trailblazers in tech. Part of the reason for this is the cost of these sorts of initiatives so it makes sense to pool resources to create new platforms that can then be used to expand the pie."
Cameron-Huff says lawyers on Bay Street may be looking more toward winning on the global market than beating each other.
"The typical approach of firms is to compete with each other, but in the blockchain industry the typical approach is to work together," he says.