OBA survey showed lawyers making referrals were often unfamiliar with any racialized neutrals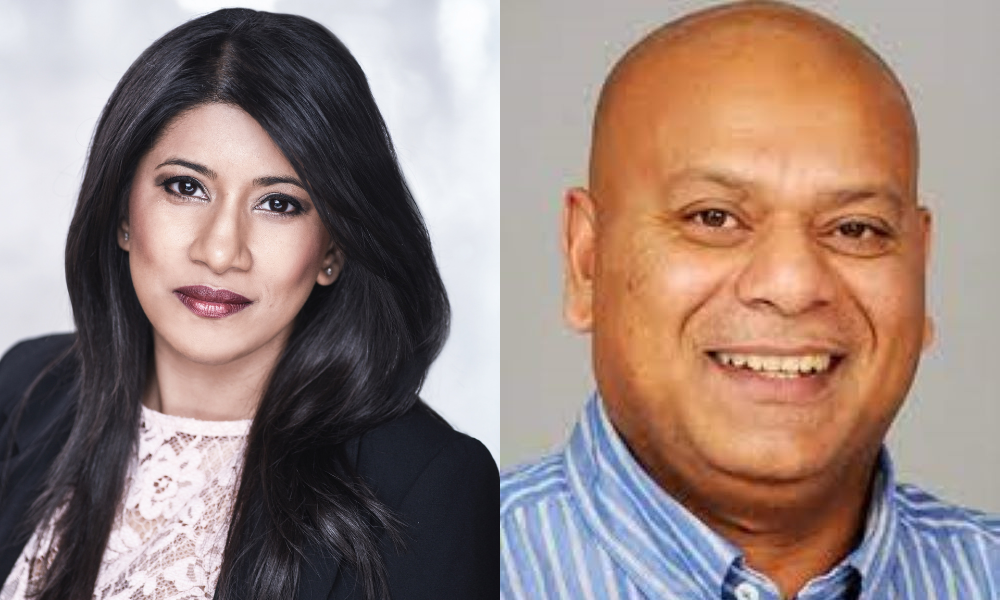 After experiencing barriers in her own mediation practice, which were later confirmed by her research into representation in ADR, Afsana Gibson-Chowdhury co-founded an organization to promote diversity in the field and to educate its professionals on cultural competency.
The Diversified Dispute Resolution Institute of Canada (DDRIOC) is a non-profit organization which is building a roster of ADR professionals from diverse backgrounds. While anyone can join, the DDRIOC aims to highlight the availability of talent from groups currently underrepresented in the field, such as women and racialized people.
Gibson-Chowdhury, a lawyer and mediator, says she noticed mediation was dominated by older white males when she first entered the market. She researched the issue and eventually authored a report with co-chair Jennifer Egsgard and the Ontario Bar Association's Working Group on Neutral Diversity.
"There aren't many women in the field of ADR and there aren't many racialized people," says Gibson-Chowdhury.
The OBA sent an online survey to members in the spring of 2021. Respondents told the OBA that in the last two years, when they had hired a mediator, that mediator was male 70% of the time and white 94% of the time. The arbitrators they hired were men 65% of the time and white 93% of the time.
Part of the disparity can be explained by age, says Gibson-Chowdhury. Those who pursue a career as a mediator tend to be lawyers nearing the age of retirement. These lawyers began their careers at a time when fewer women pursued law, and for those who did, many had to leave to have children and lacked the support to re-enter the profession, she says.
Stats from the Law Society of Ontario illustrate the trend. In 2020, women composed 59% of lawyers under 30, but only 41% of lawyers aged 50-65 and 18% of lawyers over 65.
Many of the respondents to the OBA's survey also expressed a lack of familiarity with female and racialized mediators and arbitrators. "Not many people are willing to try somebody that they've not heard about, or a woman or a racialized person, because their biases come into it," says Gibson-Chowdhury.
Gibson-Chowdhury founded the DDRIOC with the mediator and arbitrator, Allan Pootoolal. She runs a mediation practice called Gibson Chowdhury – Clear Collaborative Mediation, which specializes in civil and commercial mediation.
Aside from building a roster of experienced mediators and arbitrators who are women, racialized, part of the LGBTQ+ community, or disabled, the DDRIOC is also focused on education in equality, diversity and inclusion, says Gibson-Chowdhury. The DDRIOC offers professional development in ADR skills and cultural competency. The organization is partnered with ADR ODR International, a UK-based mediation training provider, and has developed a four-day course on "Intercultural Communication and Diversity for Professionals" through which professionals can qualify as an accredited diversity facilitator. The course includes education on biases, Indigenous perspectives, sensitivities around disabilities and anti-Black racism.
"At the moment, one of our biggest assignments is to make sure we partner with other schools and organizations who have an interest in dispute resolution or teach dispute resolution, to help them to practice through a cultural lens," she says.
The DDRIOC recently partnered with the Family Dispute Resolution Institute of Ontario and the organizations will collaborate to develop practises ensuring "a fairer neutral selection process and availability." To promote the advancement of women, the DDRIOC is also partnered with the International Institute of Construction Arbitrators, which is based in South Africa.
Those wishing to join the roster must have a "proven track record" as a neutral, said the DDRIOC. But the organization is also launching an internship in 2023 to support the career progression of those without experience. It also has a Student Advisory Committee.