FOCUS ON NEWSMAKERS - Ontario's legal year in review shows reforms for class action and real estate law are among top stories impacting lawyers now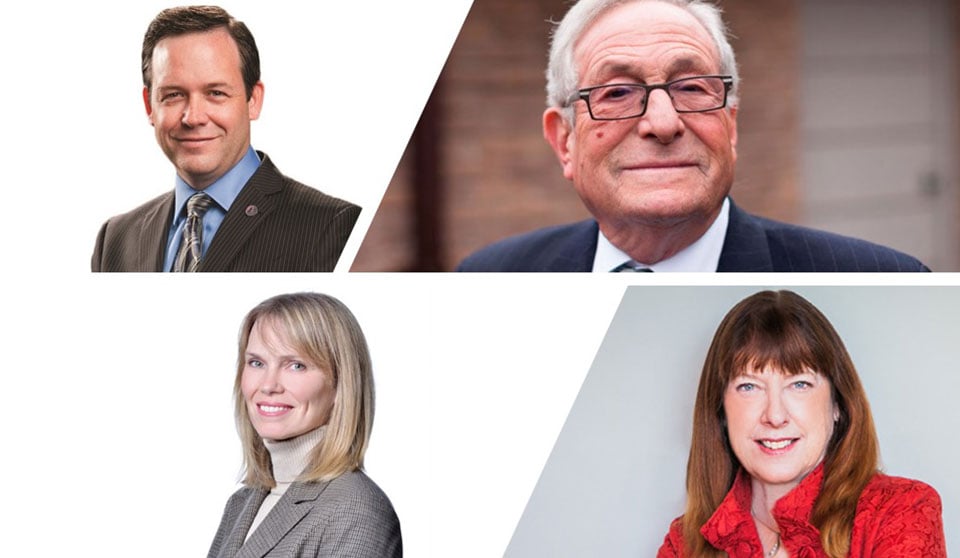 Each year, Law Times' 'Newsmakers' series looks at the stories that have dominated our pages over the past 52 weeks. In Part One of the series, lawyers made it clear that they would not accept the status quo of legal aid cuts, discrimination against women, and dismal treatment of young lawyers. Meanwhile, the Law Society of Ontario has undergone a transformation amid election of new benchers.
But in addition to these profession-wide issues, lawyers in specific practice areas — from human rights to government to class action to real estate — have had their fair share of changes to mind. Here are the ones that made the biggest impact this year:
1. Delays mount in tribunals
Practitioners in Ontario tribunals said this year that delays were plaguing their practices. In June, Ontario Ombudsman Paul Dubé reported a "historic" surge in complaints over the past year, including hundreds of complaints about delays and decisions across the province's 37 administrative tribunals, most of which related to the Landlord and Tenant Board.
Conditions at the Human Rights Tribunal, for example, were "unworkable," lawyers told Law Times.
"I can't recommend my clients go to the human rights tribunal anymore because of the delays," said Kate Hughes, a partner at Cavalluzzo LLP in Toronto. The Human Rights Tribunal of Ontario announced in the spring that it would hold a mediation blitz for 800 cases. In June, lawyers who work with clients with disabilities said the backlog was exacerbating the issues.
"There are those with anxiety disorders who were geared up for a hearing and it gets rescheduled a week before or those with pressing needs," said Wade Poziomka, a lawyer at Ross & McBride LLP.
2. Doug Downey takes over MAG from Caroline Mulroney
Real estate lawyer Doug Downey only served half the year at the helm of Ontario's Ministry of the Attorney General, but it was an eventful one. On June 20, he replaced Caroline Mulroney, who had faced criticism from some members of the legal community for her responses to cuts to the legal aid budget, as well as the provincial government's plan to invoke the notwithstanding clause of the Canadian Charter of Rights and Freedoms in a fight over the size of Toronto's city council.
Since taking the lead, Downey has been meeting with legal associations about legal aid reform, although the cuts to many programs have not been restored. Downey has also been outspoken about issues such as opioid addiction litigation and a fight between the provinces and the federal government about the carbon tax. Notably, Downey granted the LSO authority to determine who could appear in court as a regulated agent on summary conviction matters, allowing paralegals and articling students to avoid a sudden access to justice issue included in federal legislation.
3. Widespread class action reforms suggested
A report from the Law Commission of Ontario suggested sweeping changes to the province's class action regime, garnering the attention of the government and the bar. For one, the LCO's legal reform watchdog said the province should switch to a specially modified no-costs regime from a two-way costs regime. With more than 100 class actions filed each year and cost orders skyrocketing, "there is a general acknowledgement that costs for class actions are too high," said LCO executive director Nye Thomas. The report also said that delays are burdening personal injury class actions, which one lawyer called "the biggest problem in litigation." The report also addressed Crown liability changes, noting that a new rule "could prevent some or potentially all negligence claims against the Province of Ontario" and "could create significant if not insurmountable barriers to justice."
Jenessa Crognali, press secretary for Minister Doug Downey, disagreed. "What these changes accomplish is to ensure that the government can make good faith legislative, regulatory and policy decisions without fear of being sued by deep-pocketed lawyers," she said.
4. Role of regulator in real estate
Several issues raised in 2019 focused on the role of regulation in real estate law.
At the beginning of the year, the Law Society of Ontario began sorting through submissions, considering whether to alter the restrictions on real estate lawyers who get fees and other perks paid by certain title insurers.
Meanwhile, real estate lawyers told Law Times that colleagues continued to advertise fixed-fee services with exceptions, despite tighter restrictions passed by the Law Society of Ontario less than two years ago. Later in the year, Ontario's Law Society Tribunal Hearing Division revealed it was split on the similar marketing practices of one of the province's biggest real estate law firms, which goes by Real Estate Lawyers.ca LLP.
Real estate lawyers also spoke out on other issues related to regulation. The Law Society Tribunal allowed an appeal in a long-standing mortgage fraud case after the lawyer for the accused said the law society did not warn lawyers about that type of mortgage fraud until years later. Finally, the LSO's decision to wait 17 months before warning the profession about syndicated mortgage investments was "deeply problematic" for many investors in scandal-ridden Fortress Real Development Inc.'s syndicated mortgages, said Toronto lawyer David Franklin.
This is Part 2 of the 2019 Newsmakers series. Part One is available here.