Real estate lawyers continue to advertise fixed-fee services with exceptions, despite tighter restrictions passed by the Law Society of Ontario less than two years ago.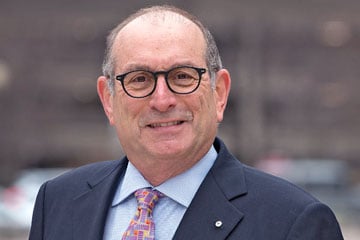 Real estate lawyers continue to advertise fixed-fee services with exceptions, despite tighter restrictions passed by the Law Society of Ontario less than two years ago.
The LSO made new rules for advertising residential real estate services Sept. 28, 2017 "to support transparency and ensure consumers may easily compare prices," according to the regulator's Advertising and Fee Arrangements Issues Working Group website.
The revised rule 4.2-2.1 said a lawyer may advertise a price to act on a residential real estate transaction if: "the price is inclusive of all fees for legal services, disbursements, third party charges and other amounts except for the harmonized sales tax and the following permitted disbursements: land transfer tax, government document registration fees, fees charged by government, Teranet fees, the cost of a condominium status certificate, payment for letters from creditors' lawyers regarding similar name executions and any title insurance premium."
Although restrictions may be tighter, a search for "cheap real estate deals lawyer Ontario" in Google turns up many lawyers who still offer packaged or fixed fees, notes Sidney Troister, a senior partner at Torkin Manes LLP Barristers & Solicitors and a bencher running for re-election at the LSO.
"There has been a lot of concern by the law society about lawyers quoting block fees and then charging extras on top of those block fees. . . . So, the law society passed a bylaw," he says.
"The law society has been getting complaints for years about advertising block fees and that led to the rule."
The rule also said the ads must state "that harmonized sales tax and the permitted disbursements . . . are not included in the price," that the lawyer "strictly adheres to the price for every transaction;" "in the case of a purchase transaction, the price includes the price for acting on both the purchase and on one mortgage;" and, "in the case of a sale transaction, the price includes the price of acting on the discharge of the first mortgage."
"There are lots of lawyers around the province who are quoting block fees. That leads to a whole other question — and not one that the rule addresses — and that is, 'What kind of service are the clients getting when the lawyers are low-balling fees? How good is the lawyering?" says Troister. For example, an advertisement submitted by a Law Times reader and shown to Troister offered "free mobile signing ($300 value)" and a $100 credit in exchange for online reviews. In smaller print at the bottom of the advertisement, the ad says, "Our disbursements (if applicable) comply with LSUC Rule 4.2-2.1" and lists a series of options, including title insurance. It also says that the advertised rates "apply to a residential single-family dwelling on city services, being vacant on closing with purchase price under $1,000,000 with one first mortgage on a standard transaction and no unforseen [sic] circumstances. Fee is valid if our firm is hired and receives the Agreement of Purchase and Sale and mortgage instructions at least 5 business days prior to closing."
Troister says there would need to be more investigation to know if such ads comply with the rules, and that he has not heard of anyone being up-charged with fixed or block fees. Nonetheless, he says, the ad raises questions.
"In volume practices, it's common that lawyers don't get the mortgage instructions until less than five days before closing. So, the question is, once you've already hired the lawyer, and you're in the door, if your lawyer is trying to get the mortgage instructions from the lender and they don't come five days before closing, what's your fee? That's leaving aside this whole thing about, 'If you give us an online review we'll give you $100 off your legal fee.' That I've never seen before and it offends me, frankly," he says. "I worry that basically, law firms that are advertising flat rates have turned the real estate transaction into a commodity."
Martin Rumack, who practises at Law Firm of Martin K.I. Rumack in Toronto, says the way the ad is presented strikes him as unprofessional, particularly the slashed or discounted prices. He says his opinion of the ad comes from looking at how other professions advertise as well as the rules imposed on the personal injury bar.
"Different lawyers charge different fees; that's fair competition," says Rumack, likening lawyers more to a doctor than a retailer.
"But I don't understand why the law society isn't doing anything about lawyers who are doing that type of advertising. . . . If you walked into a doctor's office and saw a 'suggested fee' and then an arrow through it with 'our fee,' what would you think?"
Ian Speers, a Toronto sole practitioner who is also running for bencher, says that while nothing prohibits discounts in exchange for online reviews, there has been some scrutiny on practices such as paying to be considered for awards.
"Paying for reviews undermines the integrity of the review; it's not something I'm a fan of. It doesn't reflect an honest appraisal of service," says Speers. "What does the public think if they think lawyers are paying for online reviews? People cater to different markets and that's fine. The question is to make sure that there is proper integrity."