'There is no reason to expose licensees to unnecessary economic hardship,' the motion says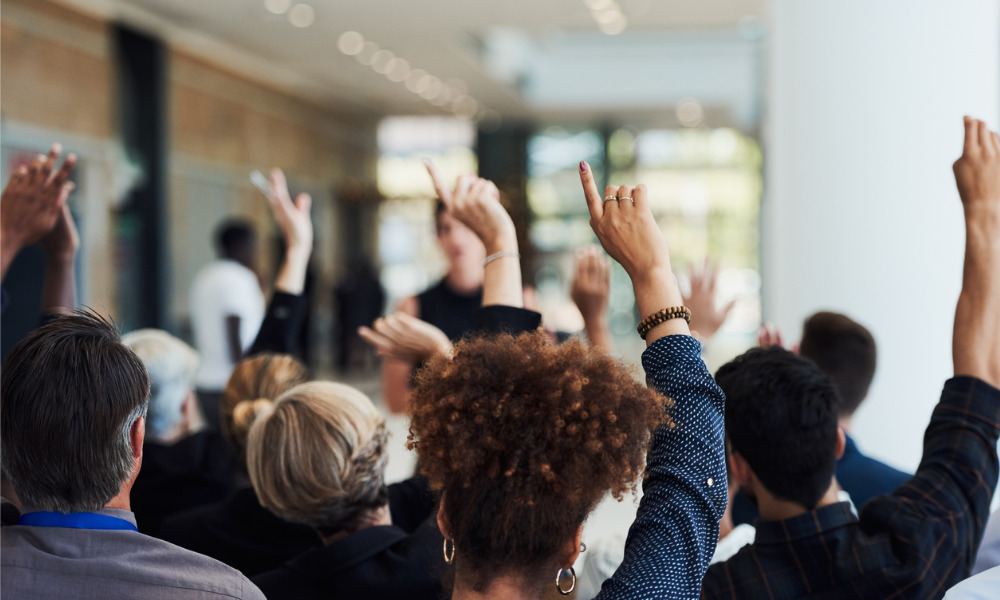 A group of lawyers says the Law Society of Ontario should codify many of the digital filing and hearing techniques ushered in by the COVID-19 lockdown measures.
A motion for the LSO's annual general meeting — which has been rescheduled to August 10 from May 13 — asks the law society to avoid disciplinary action for virtual commissioning, allow documents to be served by email, allow electronic filing of all court documents, and resume normal court proceedings remotely with all lawyers given the option to appear by phone or video.
The motion says the court system and law society "have maintained unnecessary and artificial barriers to the provision of legal services," including requiring paper documents, contrary to public health.
"Due to these barriers and other inaction by the Law Society of Ontario, specifically with the regard to the promotion of technology, many licensees are unable to continue working, to pay their bills or to continue to employ their staff," said the proposal, which was originally submitted March 20 and published in the June 12 Ontario Reports. "In the present circumstances, there is no reason to expose licensees to unnecessary economic hardship, or to require licensees to risk their health or the health of others."
The proposal is moved by Michael Lesage, Steven Benmor, Lisa Bildy, Anar Dewshi, Scott Graham, Omar Ha-Redeye, Deborah Hay, Peter Howie, Douglas Judson, Mitch Kowalski, Steve Monk, Matthew Santos, Harry Sarros, Naomi Sayers, Peter Spiro, Maryellen Symons and Ian Wilkinson.