And what does that mean for the next generation?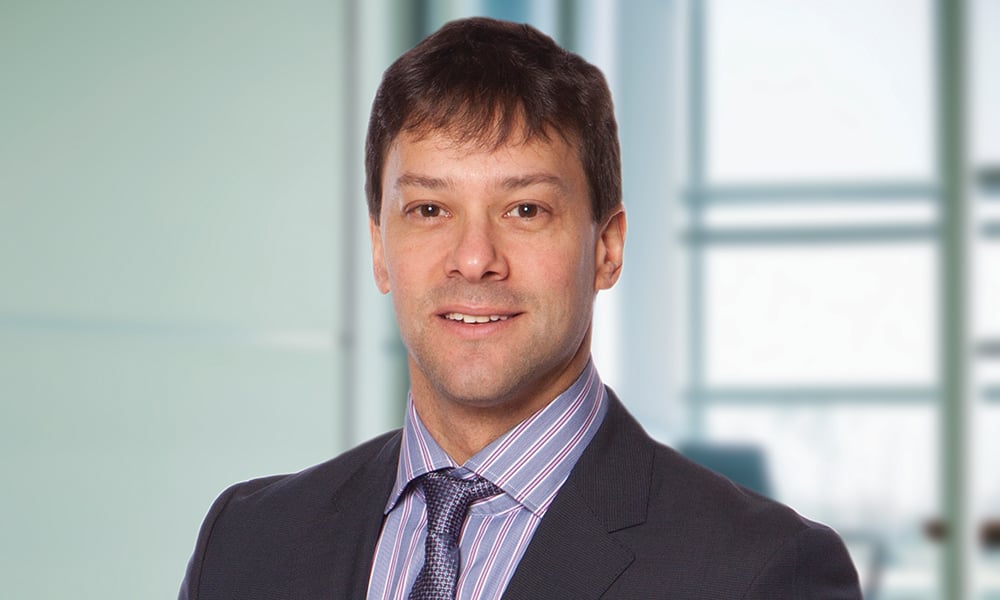 James Wilber, a legal consultant at Altman Weil, left readers with a foreboding message earlier this year: "Goodbye Boomers, it's been great to know you." As a result of the pandemic, wrote 70-year-old Wilber, there could be "a push toward transition and retirement for the oldest lawyers among us."
"Until the past few weeks, and given the fact that I love what I do, my plan was to keep working full time, on a year-by-year basis, so long as I remained healthy and continued to be challenged and rewarded in my practice," wrote Wilber in a blog post.
"My age alone puts me in a high-risk category for the virus, and although there are drawbacks to sheltering in place, they sure beat the prospect of having to leave my shelter. I suspect that many others around my age and in my situation feel the same. Like me, other senior lawyers who just a few months ago might have planned to continue to work well into the future, likely are recalculating their retirement horizons because these new risks, that none of us foresaw, now outweigh personal desires to remain fully employed in in-person environments."
Of course, the view didn't apply to everyone, as some people watched their retirement funds crater. But Wilber's post got people's attention: It made headlines in a daily roundup by the American Bar Association's ABA Journal.
In Canada's personal injury bar, at least, parts of Wilber's prediction rang true to Toronto Thomson Rogers partner Darcy Merkur. In particular, he says, a backlog of cases might drag out those final five years of work into six years, seven years or more.
"Our cases take three to five years to resolve — it's often very much longer. And we don't get paid until they resolve —it's all contingency fee based . . . . and right now, we have a total litigation hiatus," says Merkur. "There are very few new cases, because nobody's using vehicles . . . . Lawyers who are normally busy and dealing with a lot of new cases — because it's trauma season where the majority of their serious cases come in — they've got nothing to do. My suggestion is, well, this would be a perfect time to wind things down."
But unlike Wilber, who predicted that a wave of retirement would open opportunities for younger lawyers, Merkur does not see new grads flocking to the field.
"You're just going to have 20 per cent of the number of cases you had last year …. It just means more competition for those 20 per cent of cases. And if you're closer to retirement, I'm not sure you have the stomach for going into the trenches and fighting over a very small group of people who need representation right now," he says.
"If you have the older people sort of hanging it up early, I still think you have too many personal injury lawyers for the number of cases out there. What I think will probably happen is those younger lawyers who are considering getting into a career in personal injury law will switch pass very quickly and go to something that is likely to have post-COVID success like employment law, or wills and estates, or family law," says Merkur.
Aaron Grinhaus, founder of Grinhaus Law and consultant for people starting law practices, says that retirement does tend to work differently in the personal injury space, where files and practices can be sold to competitors even with no junior primed to take over the practice.
Grinhaus says that he personally has not seen work slowdown, especially with corporate commercial issues such as negotiating leases. He also says that he sees legal staffers at bigger risks than lawyers of being pushed out of jobs.
But, notes Grinhaus, one group who seeks his advice is lawyers who are retiring from big-firm life but want to continue to take on a trickle of clients as a sole practitioner.
"Most people that do that didn't really have a choice — their firms would have had some mandatory retirement rule," he says.
"Some of the larger firms or even mid-sized firms, they may allow members — whether they be partners or not — to devote part of their attention to firm files, and then part of their attention to their own files. And I think a lot of that has to do with the flexibility of work environment. . . . When you work from home, you have more freedom on how to deal with your own time, sometimes they want to go out and do things that their firm is not specializing in . . . and COVID, interestingly enough, is has become a catalyst for this."
Either way, says Grinhaus, retirement brings different challenges for different types of lawyers, and each situation requires succession planning. For some practices, they may have the flexibility to hand files other lawyers in a firm over time. Other lawyers may be hiring a junior to eventually take over, and negotiating how that transition will take place.
"I still think of this — as many solos in small firm people do — as my baby. I spent a lot of effort building it, and I don't want to just shut the door. I want my practice to live beyond me," he says. "That's where the opportunity is for new practitioners to come in and offer to continue that legacy."