Ontario recently awarded firm $166-million contract to roll out its C-Track and Case Centre software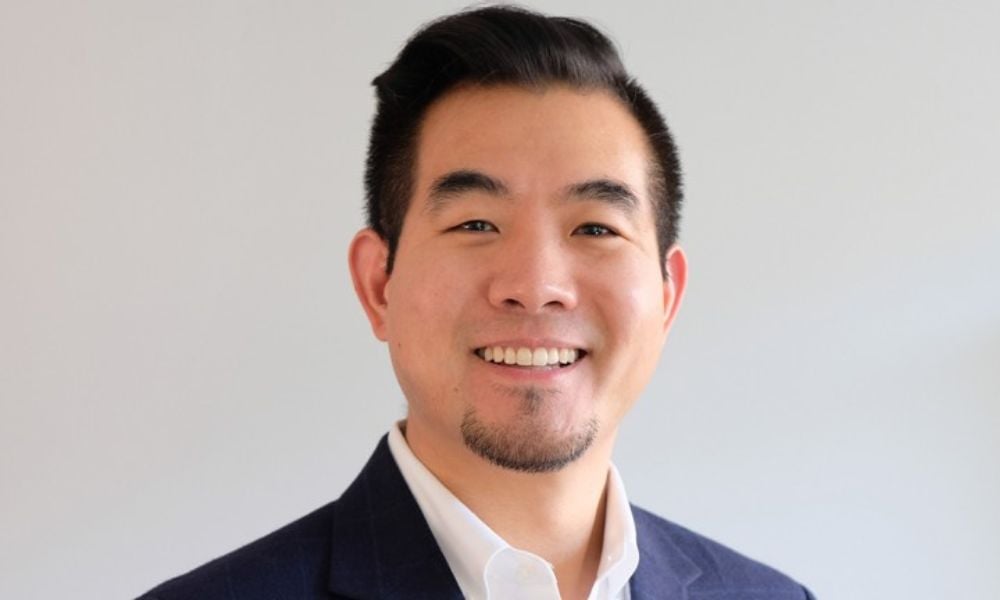 Developing a digital platform for delivering legal services in Ontario must reflect the needs of those using it – from judges and lawyers to support staff and the public – says David Wong, Chief Product Officer with Thomson Reuters, which recently won a $166-million contract from the province.
"It's the subtle design choices we have to make to create a product that is easy to use and reflects the language and workflow expected in the system," says Wong, a native Torontonian.
His experience includes building business software for large corporations such as Nielsen, where he was senior vice-president of product leadership and, more recently, at Facebook as a senior product leader. In the latter role, he was responsible for building products for marketers to measure the effectiveness of their investments in Facebook's ads and business products.
With a degree in engineering science from the University of Toronto and a specialization in applied physics and electrical engineering, Wong's been leading the development of software products at Thomson Reuters for customers in legal, government and tax areas.
Experience in putting legal platforms together
Wong adds that Thomson Reuters already has vast experience putting such platforms together. "Ontario is not the first government jurisdiction to adopt these solutions," he says, pointing out the company has worked with legal platforms across the US, UK and Canada.
"And that's important because it means that we have designed the products with the input of legal community members, employees, and members of the public in other common law jurisdictions. There is a track record."
Wong says there is also a focus on privacy and cyber security matters, noting that in Ontario, Thomson Reuters uses Microsoft security infrastructure and protocols.
"We maintain extremely controlled access and very high standards for authentication. We've also designed the platform with user privacy in mind, especially for functions used in the public domain."
The contract Thomson Reuters has been awarded involves developing a platform with the ability to:
file documents quickly and easily online
digitally access court case information online
pay fees online
connect virtually to hearings
manage court appearances online
receive decisions electronically
The province's Courts Digital Transformation project, first announced in November 2021, is part of the Justice Accelerated Strategy, a "multi-year plan" to remove barriers and speed up access to services.
The rollout of the platform will be a phased one, Wong says, starting with the "most complex" jurisdiction of Toronto and moving out across the province from there.
Digital platform will have two components
The digital platform will have two components. The first, C-Track, is the "back end" operating system which manages the processing of cases, documents and scheduling judge and court time.
"You can imagine it's like the experience of using Outlook, where you can find rooms and book them, you can communicate and share documents, and you can interact with different stakeholders within the court system," Wong says.
The second product, Case Centre, is more of an "interface with people participating in court proceedings." Wong says aspects of this system have already been used by the Ontario government since the start of the pandemic when it was obtained as an emergency procurement.
"Our software was used to help the court system adapt to COVID-19, and that opened up the conversation about accelerating the modernization of the court system in general."
Wong says Ontario is still at "a relatively early stage of digitizing the justice system" but ahead of most provinces. He also notes the system needs to accommodate a "diversity of inputs – you still have paper, you have digital documents, you have videos, and you also have people joining a hearing virtually while others are in the courtroom."
Creating an intuitive system for legal community, workers and public
The system must also be intuitive for those using it, building on familiar technology they already know – something as simple as the red "leave" button for exiting a virtual meeting.
"We call this user discovering, to understand better how users expect to behave, understand, and use our products, things you sometimes take for granted, Wong says.
"For example, we've all been trained that emails will always be reply, reply all or forward functions. So, the nice thing about learning user behaviour early on is that we can adapt things much more easily in rolling out in a new jurisdiction or market."
The platform also must meet accessibility guidelines set out by the province to accommodate those, for example, who are hard of hearing.
However, as intuitively as the system can be designed, Wong says "there will always be a substantial need for training court staff and other stakeholders, so they are comfortable with the platform."