Transaction also part of Loopstra Nixon's ten-year growth spurt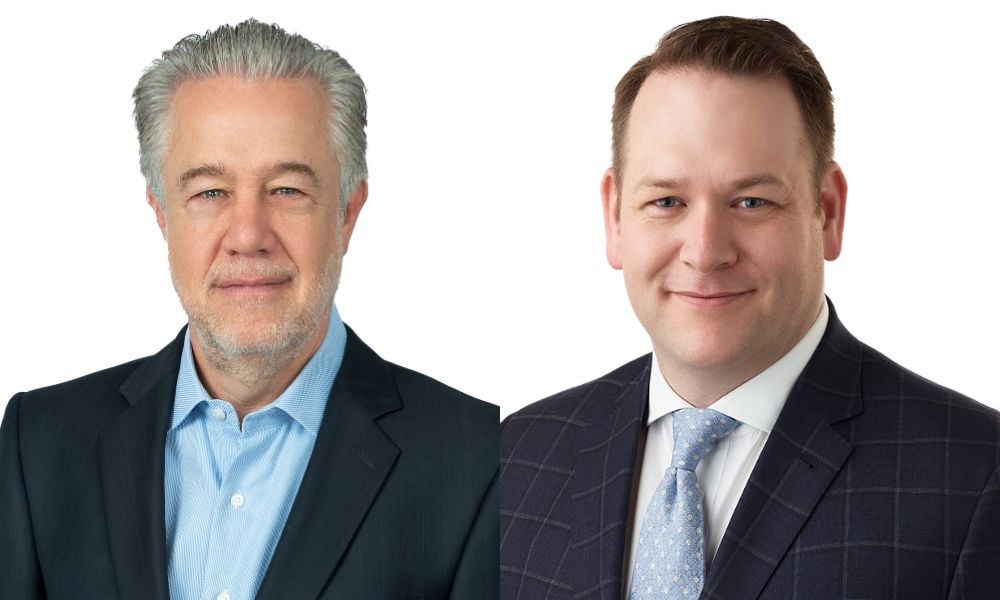 Having spent years collaborating in the same mid-market ecosystem, Loopstra Nixon and Macdonald Sager saw that a merger could bolster their respective practices without creating any duplication.
For Loopstra Nixon, the deal brings a financial services practice they formerly lacked. For Macdonald Sager, combining with a larger firm provides bench strength to support and enhance their services. The firms will join forces officially on July 1, and the combined firm will retain the name Loopstra Nixon LLP.
"It comes down to client services," says Steven Sager, managing partner of Macdonald Sager. "You want the clients to feel comfortable. Whether you're a 20-lawyer firm or a 100-lawyer firm, you want them to feel that they're getting value for their money."
"We can now offer more services, as opposed to having to refer clients out," he says. "That's great for us and for the client."
The transaction also represents another milestone in Loopstra Nixon's ten-year growth trajectory, during which they have expanded from 16 to 75 lawyers.
The merger attracted the firm given their desire to expand into Toronto's downtown core, says Allan Ritchie, Loopstra Nixon managing partner. Having always been centred in the GTA's western suburbs, in 2022 several of the firm's lawyers, including Ritchie, relocated downtown. Given Macdonald Sager's near-30-year history of being active on Bay Street, he says the combination solidifies Loopstra Nixon's place in Toronto's financial heart.
"The decision to come here was about being close to talent and being close to the next level of clients," says Ritchie. "This opportunity accelerated those growth plans by many years by bringing in all these lawyers at the same time."
While "unapologetically a mid-market law firm," Ritchie says the combined outfit will have its eye on regional markets, such as Ottawa, Hamilton, and Kitchener-Waterloo. In today's world of virtual interaction, a multi-office platform makes sense, and he says that inter-office team collaboration is easier than ever before.
"From that perspective, I don't think we put a limit on our growth ambitions. As long as we can stay true to that idea of being unapologetically midmarket, which means pragmatism and being accessible and highly relationship driven."
Sager was called in 1989 and started his firm in 1994, and Macdonald Sager has grown to over 20 lawyers.
Founded in 1973 by Sandy Nixon and Charles Loopstra, who are still active at the firm, Loopstra Nixon has a head office in Etobicoke, offices in Toronto, Vaughan, and Newmarket, and satellite offices in Buffalo and New York City.
"Our firms have known each other and collaborated well for many years, and it's clear that we share many of the same values," says Sager. "We are confident that this will be a great next step in our firm's history and that our clients, lawyers, and staff will benefit greatly from the increased breadth and coverage of our combined firm."
Following the merger, the combined firm will have more than 100 lawyers and four offices in the GTA.