The alliance will facilitate a better understanding of Indigenous trade along the Canada-US border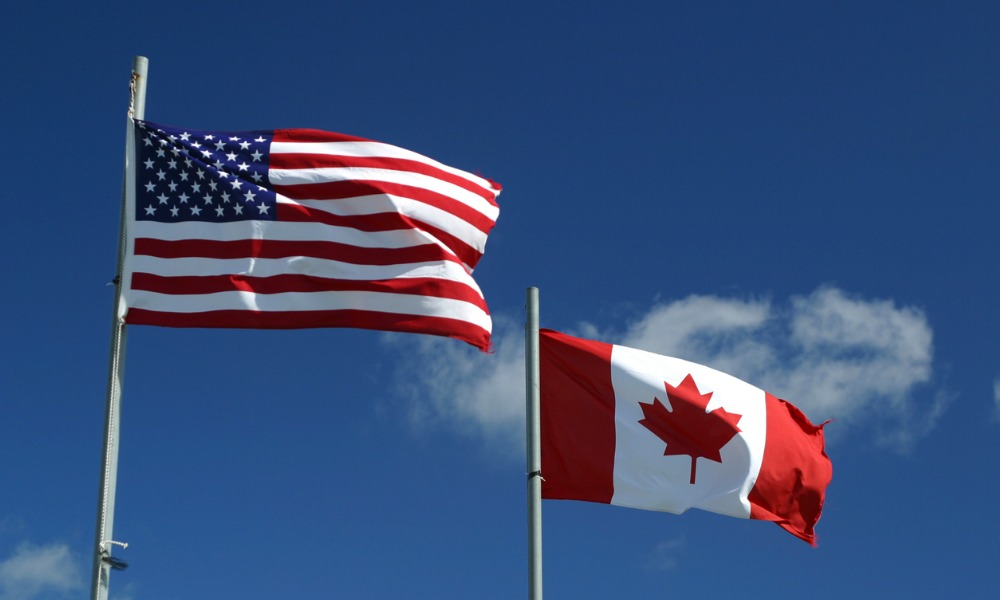 Queen's University Faculty of Law and International Inter-Tribal Trade and Investment Organization (IITIO) recently signed a memorandum of understanding to form a new strategic alliance.
The alliance will facilitate an examination of Indigenous trade along the Canada-US border. The initiative will allow IITIO and Queen's Law to partner with Canadian First Nations and American tribes to research and develop tools from the law, history, and policy that focus on helping exercise the inherent Indigenous right of intertribal trade along the border.
"Collaboration between tribal nations, law professors, law students, and IITIO will bring a focus of research to aid in the development of understanding for provincial, state, and federal governments in the development of international intertribal trade and investment," IITIO founding president Wayne Garnons-Williams said.
"That in turn will help Indigenous business expand into new markets and employ and train local tribal members. This will allow for greater wealth circulating within the Indigenous communities, and in turn raise the tribal community's standard of living," he added.
Queen's Law confirmed that it became the first Canadian law school to pledge its support of IITIO's principles and objectives, and the alliance signifies another important milestone in its participation in the reconciliation process.
IITIO has similar collaborative relationships with the University of Oklahoma College of Law in Norman and the University of Waikato Faculty of Law in Hamilton.
After the signing ceremony, Garnons-Williams delivered a wide-ranging lecture titled "Paradigm Shift – International Indigenous Trade – Law and Policy" to Queen's Law faculty and students. He traced the evolution and development of global international Indigenous trade law and policy in his talk. Garnons-Williams also discussed the implications of these approaches for future Indigenous economic prosperity and environmentally responsible sustainable development.
IITIO is a registered educational charity that aims to harness the potential of the inherent Indigenous economic right of inter-tribal trade. It was founded in 2014 at the University of Oklahoma College of Law and now has branch chapters operating in Canada, New Zealand, and Australia.