One project measures probability cases will be granted leave to Supreme Court of Canada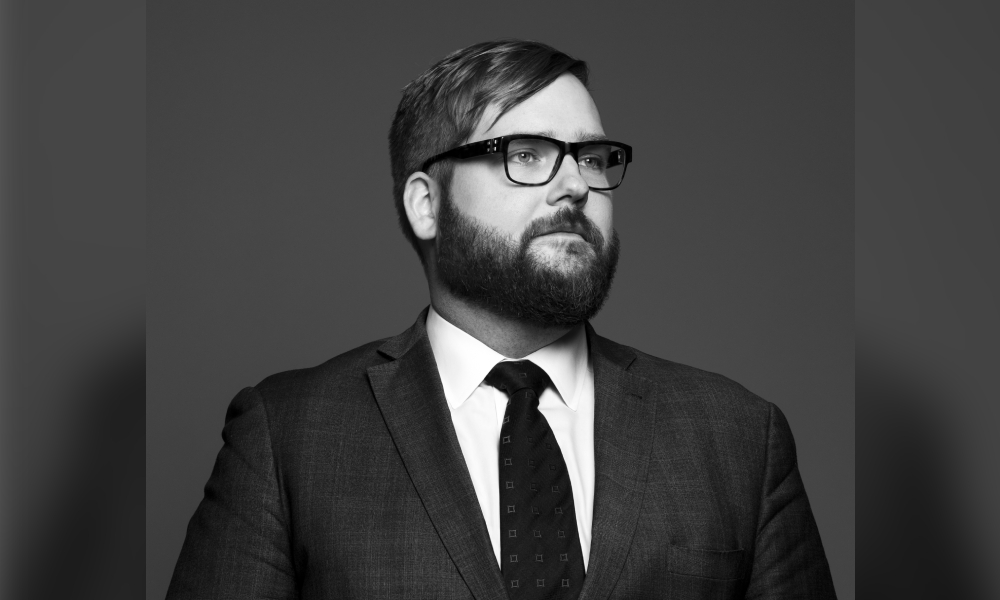 While the legal profession has been content not relying on data-analysis in the past, the goal of a new program promoting data-driven decision-making at Lenczner Slaght is to change that, says commercial litigator Paul-Erik Veel.
The litigation firm announced the launch of Lenczner Slaght Data-Driven Decisions Monday. The program involves harnessing available data-analytics technology and products, staying ahead of the curve on "pioneering empirical research on litigation" and developing their own proprietary data sets and analytics, the firm said.
"If you go to your doctor and your doctor prescribes you medication, you expect that your doctor is able to tell you what the risks are and what the probabilities are of an adverse outcome happening with that medication, right?" says Veel. "Doctors are trained to think that way. They think in terms of probabilities and they advise people in terms of probabilities. We in legal aren't necessarily as good at that. And part of the goal is to change that."
Lenczner Slaght has a knowledge management team and a research team which keep watch on the tech products offered in the market, says Veel. Part of the project is evaluating available tools, but a bigger part is identifying holes and developing their own, he says.
The firm's announcement included the introduction of three data projects: The Supreme Court of Canada Leave Applications project, the Commercial List project and the Competition Tribunal project. Veel says other data-analytic projects are in the works, with one expected to launch in the next few months and another toward the end of the year.
While only between five and 10 per cent of leave applications manage to get a case before Canada's highest court, the Supreme Court of Canada Leave Applications project is aimed at producing a probability for any given case. Lenczner Slaght said it built the machine-learning models with the information on more than 1,500 leave application decisions. Along with the likelihood of getting leave, the project predicts how long a leave decision will take to be released.
Lenczner Slaght has kept a database on the Ontario Superior Court Commercial list since 2019 and built a data set which includes more than 40 characteristics for each reported decision, the firm said. Their Competition Tribunal project's database consists of every matter filed since the late 1980's, said the firm. The data set tracks more than 70 variables for every case, which Lenczner Slaght said it uses to advise clients on "objective analysis of risks and potential outcome of enforcement action by the Competition Bureau."
The difference the data makes is illustrated by a question Veel put to a colleague recently: When was the last time the Supreme Court of Canada dismissed a leave application where a provincial Court of Appeal had struck down the statute as unconstitutional?
Without a data set, an articling student would be tasked with combing through a massive amount of information. With one, the question is answered in five minutes through running a simple query, he says.
"So we can answer questions and identify cases that will help us advocate better, almost instantaneously."
The Commercial List project can offer insight into questions such as how familiar a particular judge or tribunal is with a certain industry, how long it will take to get a hearing, how long will it take to have a hearing and get a decision and what types of outcomes can be expected depending on what the decision is.
"Those are all questions that, once upon a time, lawyers would give you very vague and squishy answers to," says Veel. "What we can now do with those datasets is give very concrete answers."