Firm collaborates with Queen's to develop strategic decision-making and conflict resolution tools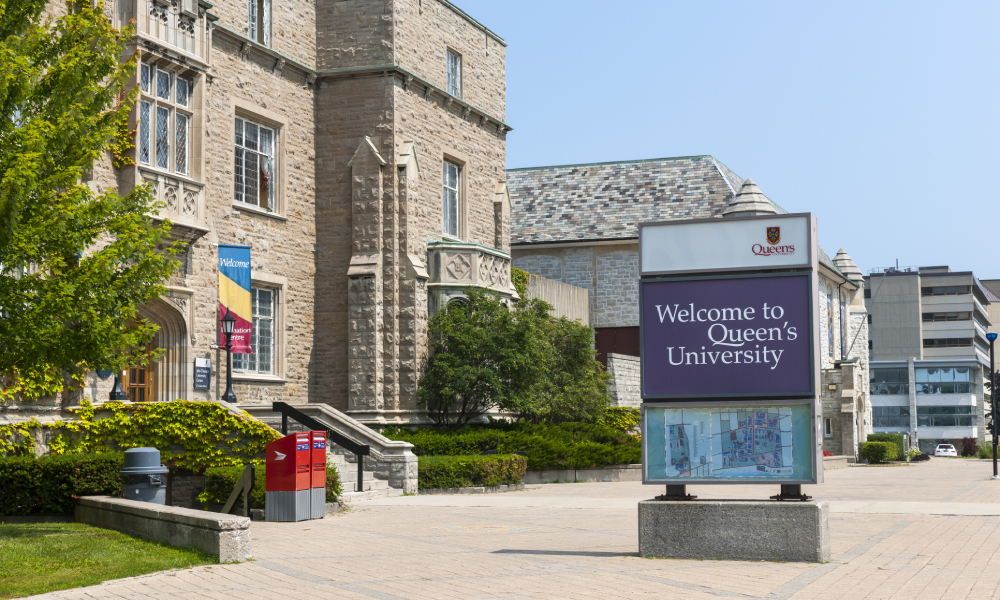 Borden Ladner Gervais LLP has partnered with the Faculty of Law, Smith School of Business and the Conflict Analytics Lab at Queen's University to create a visualized "playbook" project that uses artificial intelligence.
The tool uses AI to harness data that will enable the firm to engage in strategic decision-making that will improve its pricing and other strategies. Nayef Abou Tayoun, Mamta Gupta and Hu Jiachi, students in the Master of Management in Artificial Intelligence program at Smith School of Business, helped in developing the tool.
Under this innovative partnership with Queen's University, BLG intends to continue working on projects together next year, including conflict resolution tools that will seek to assist the firm's clients in resolving their matters at an early stage instead of resorting to time-consuming and costly litigation in courts.
The creation of such conflict resolution products may potentially help the firm in maintaining its relationships with its clients. The Conflict Analytics Lab will assist in developing these tools, while students from Queen's Law and Smith will contribute their knowledge.
John Murphy, national managing partner and chief executive officer of BLG, said that the firm chose to collaborate with Queen's University due to its experience with analytics and AI. "Having a platform that helps us gain new insights into our billable hours, pro bono work, and other data across our national operations will help us enhance the client experience," Murphy said in the news release.
The Conflict Analytics Lab seeks to use data science to improve conflict resolution. "If we can help BLG's clients prevent disputes or resolve them more efficiently, this could help businesses acquire and retain customers while reducing the burden on the legal system," said Samuel Dahan, professor at Queen's Law and director of the Conflict Analytics Lab, in the news release.
"This partnership brings together solid academic training by Queen's Law, analytics training by faculty experts from Smith School of Business, and the unparalleled access to the most relevant and recent subject matter related to analytics in legal practice from BLG," said Yuri Levin, executive director, analytics and AI and director of the Scotiabank Centre for Customer Analytics at Smith School of Business, in the news release.