Move to change name stems from Sir John A. MacDonald's role in residential school policy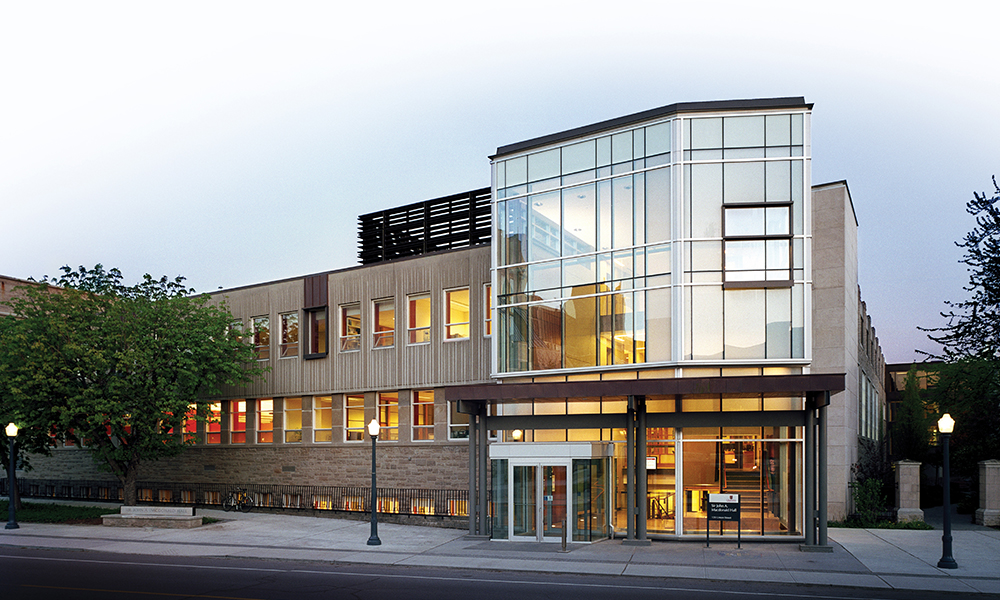 The Queen's University Faculty of Law expects to launch a consultation process to review the name of the Sir John A. Macdonald Hall by late July.
First, Dean of Law Mark Walters will form an advisory committee comprising students, faculty, staff and alumni tasked with fielding comments from stakeholders and interested individuals from both inside and inside the law school community. The law school's faculty board will also deliberate on the issue.
Committee presentations will take place in mid-July, and the consultation process will close in mid-August. By the end of August, Walters will submit a report containing his recommendation to Patrick Deane, principal and vice-chancellor at the university. Deane will consider this report when coming up with a final recommendation, which will then be relayed to the board of trustees, which is the final arbiter, in time for its meeting scheduled for late September.
The consultation process will cover the issue of de-naming the building, with the issue of whether to re-name the building to be considered in a separate process after the board of trustees has already determined that the name of the building should indeed be removed.
"Given his role in the formation of Canada, there were good reasons to honour Sir John A. Macdonald when the building was named in 1960," said Dean Walters. However, Walters called attention to the final report of the Truth and Reconciliation Commission, released in late 2015, which confirmed Macdonald's role in the development of the Indian residential school policy back in the 19th century.
"That the legacy of residential schools is hurtful and lasting is now beyond dispute," said Walters. "Queen's University has accepted the findings of the TRC and is committed to honouring its calls to action."
Walters had issued an earlier statement addressing the heightened controversy surrounding the law school building's name, in light of recent distressing reports of police violence and anti-Black racism and the resulting protests.
Walters said that discussing this issue may be difficult. "However, if we approach this challenge through respectful dialogue and with a genuine sense of humility then I think it can only serve to strengthen our academic community – no matter what the outcome," he said.
"The Faculty of Law is the most directly affected by the name of its building," said Principal Deane, "and so I'm pleased that Dean Walters has undertaken this consultation process."