Bursary is named after the first Black Queen's Law student and graduate, Cecil Fraser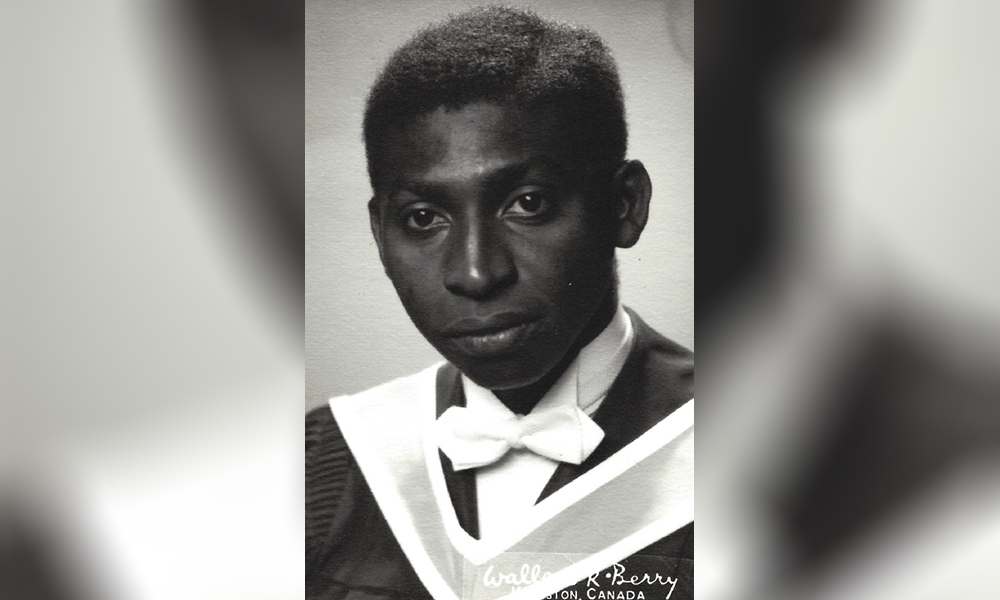 Two students at Queen's University have initiated the Cecil Allan Fraser Bursary for Black law students.
"Given the social climate, it is befitting to name the bursary after Cecil Allan Fraser — the first Black Queen's Law student and graduate," said Nigel Masenda, president of the Black Law Students' Association – Queen's Chapter.
Masenda first developed the idea, which he hoped would boost Black representation in the Faculty of Law at Queen's. He then reached out to the Queen's Pre-Law Society, whose co-president Daniel Wolfe agreed to a collaboration between the two student organizations.
"I felt strongly compelled to consider my position as an ally to the Black Lives Matter movement and what I could do to enact meaningful change," said Wolfe, an undergraduate student majoring in political science.
With their combined networks, Masenda and Wolfe developed a donor proposal package and targeted promising organizations and institutions, many of which expressed interest and subsequently told their own connections about the initiative. The Canadian Council of Business Leaders Against Anti-Black Systemic Racism was one such donor.
Queen's Law also donated $100,000 to the bursary. Mark Walters, dean of law, was enthusiastic of Masenda's and Wolfe's initiative and their commitment to justice for Black communities. "We are so thrilled to be able to work with all of them to ensure that we follow through and ensure our law school is truly one that reflects the diversity of Canadian society," said Walters.The bursary's namesake, Cecil Fraser, worked in federal civil service as a senior solicitor in Ottawa. For his legal contributions, he received the Commemorative Medal for the 125th Anniversary of the Confederation of Canada in 1992. He died in 1994.Cecil's eldest son Hugh Fraser said he never doubted whether he could pursue a legal career, given his father's example. "In his understated way, my father was grateful for the opportunity that Queen's gave him and very much wanted his children to benefit from his experience," said Hugh, who was named a judge of the Ontario Court in 1993.
"I'm ecstatic that the bursary will offer financial support to Black law students where financial disadvantage is disproportionately a barrier to continued education," said Wolfe.
"This bursary is a necessary foundational block that may assist in ameliorating the lack of Black representation in the legal profession, however, a significant amount of work remains to be done," said Masenda.