Donna Young, who will lead Toronto's newest law school next year, will be wading into decanal duties at a time when legal education is under scrutiny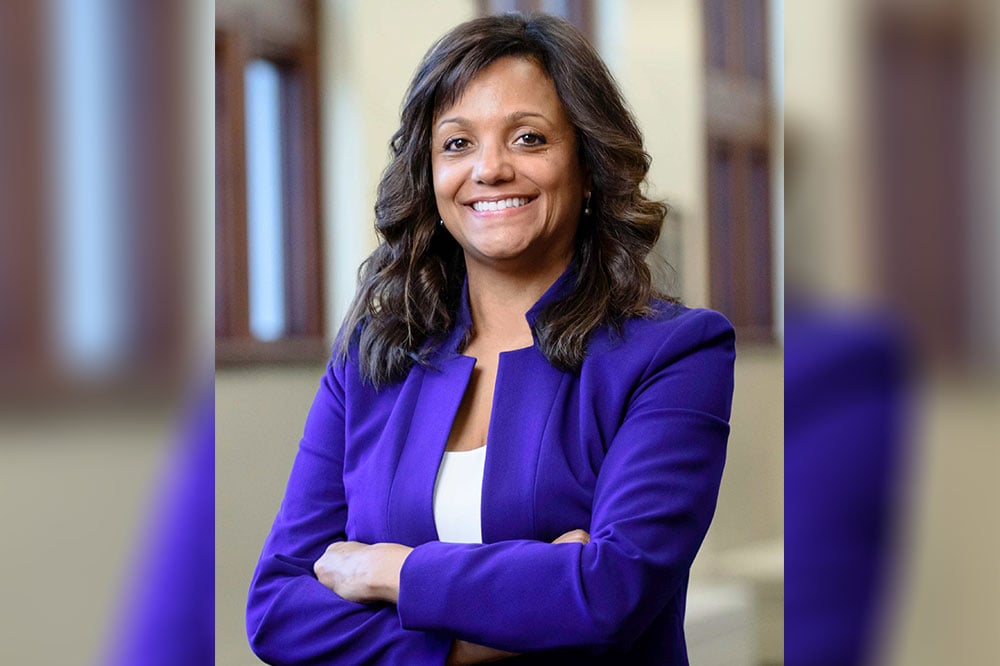 Donna Young, who will lead Toronto's newest law school next year, will be wading into decanal duties at a time when legal education is under scrutiny. Should law school be more focused on practice-readiness? Does articling provide irreplaceable experience?
Young — whose scholarship at Albany Law School in New York has kept her above the fray for a number of years — says she's not coming down on one side or the other. Having taught in jurisdictions without articling (but completed articles herself), she says Ryerson's program design has a unique balance of academics and street skills.
"I am coming from a system that doesn't have articling, so all attorney graduates go right into practice. There are benefits to that, and I think there are problems associated with that," she says. "Ryerson has put together this program, however, that provides students — within the three years of law school — all of that practical experience that they might need, while also, of course, giving students the opportunity to article if they want to. This is where the curriculum and the program is so innovative and interesting to me . . . . I think Ryerson is kind of more focused than most of the models I've seen here in the U.S."
She says she's game to do the heavy fundraising and creative funding ideas needed to keep costs low and value high. Admission to the law schools will not just rely on test schools or grade point averages, but will also include online interviews for a more holistic approach, says Young, who herself has worked on admissions committees for 20 years.
"It's really hard sometimes for students, especially the students that we're hoping to attract to the law school, to devote four years to legal training," she says.
After a few years teaching in the U.S., where average law school tuition is about $45,000 a year, she says she's mindful of the value propositions that law students must provide.
"Most students enter law schools wanting to become legal practitioners. And so, law schools have a profound duty to provide the kind of program that would facilitate that immediately," she says.
"On the other hand, law schools also are part of the academy and they have a responsibility to facilitate critical thinking. There are a lot of laws that we have on the books in the U.S. and in Canada that require really strong critique."
The best lawyers, and best law students, should do both, Young says.
"I do know that the Ryerson program is meant to do absolutely both — it's going to provide some really important critical skills," she says. "All law schools depend on faculty members to translate the curriculum in a way that makes it understandable and accessible to students, so communication skills are incredibly important. "
Young says she will be looking for faculty who represent diverse viewpoints, have hands-on experience (in law practice, business or social justice applications), as well as the in-depth knowledge of the law to back it up.
"I would like to see faculty who are thinking about projects to work on, research and writing that are close to their heart — that they believe need addressing in the legal system. Something that drives them, that makes them want to investigate and write about," she says.
"I also think that faculty has to have a sense of the importance of providing guidance to students even outside of the classroom."
Starting a law school from the ground up — rather than trying to overhaul an existing faculty roster — offers a special opportunity to fill the halls with professors of colour, as well as those who are differently abled, LGBTQ+ and from Indigenous backgrounds, she says. She herself grew up in Canada to parents from Jamaica and Belize, and has worked in Italy, Sri Lanka, Uganda and Mexico.
"It's really important to have a diverse faculty because I think . . . . they contribute in a particular way. And it's not just academic — I think that's really important, I think we tend to focus on projects that are a little bit different from the mainstream," she says.
"It's really important for students to see faculty reflect who they are. They should be taking classes with faculty members who they can relate to, not just a professional or legal level, but on a more personal level. . . .and it's not just for racialized people. It's not just for people who belong to a historically discriminated-against group. It's for everyone."