Ross Denny-Jiles intends to focus on access to mental health resources, among other areas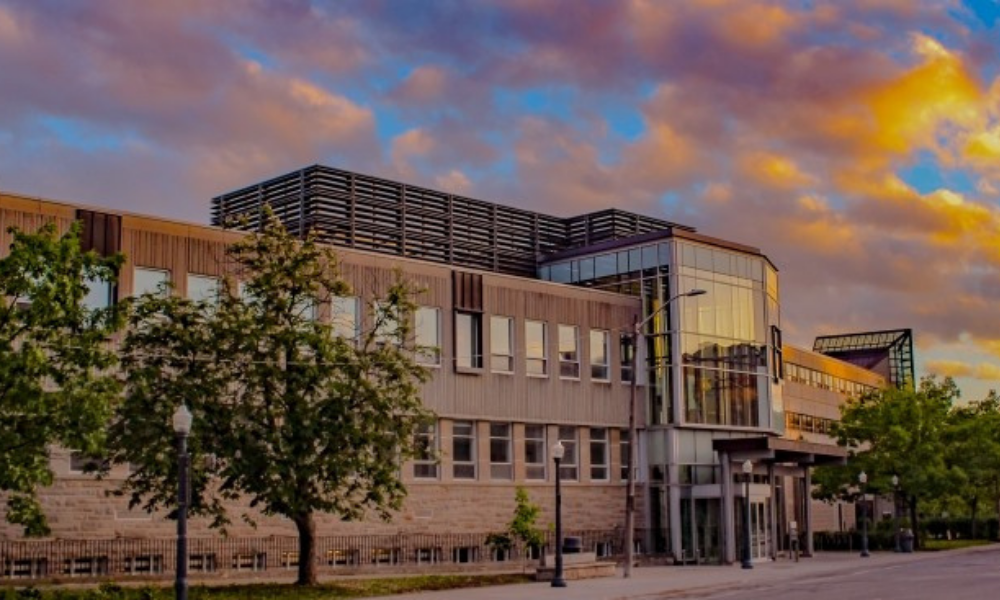 Ross Denny-Jiles, Law'22/MPA'21, is the first-ever student elected to a second term as president of the Law Students' Society, the top student government post at Queen's University Faculty of Law. He was re-elected to the role last spring.
Denny-Jiles intends to focus the student government's efforts this academic year on empowering the student body, ensuring better access to mental health resources and support, incorporating the students' feedback into the law school's curricular reform work and reinvigorating the community as a space where students can feel safe and feel like they belong.
"The collegial environment at Queen's Law was one of the main reasons I chose to come here," Denny-Jiles said in an interview.
His role entails determining the student government's agenda and supervising its execution and acting as a spokesperson and advocate for the student body, including before the Queen's Law Faculty Board, the Queen's Society of Graduate and Professional Students and the Law Students' Society of Ontario. He also regularly meets with Mark Walters, law dean, and with the associate and assistant deans to share the law students' perspectives regarding the law school's initiatives and plans.
Denny-Jiles, who served as his year's council president in his first year, chose to run as the student government's president at the end of his first year. He was inspired by his predecessor in the role — Colette Koopman, Law'20 — who supported and mentored him.
Amid the COVID-19 pandemic, the student government faced challenges such as having to make a quick transition to online classes after commencing the year with some in-person classes, searching for ways to remain accessible to the student body and addressing how the students were handling issues such as the fatigue arising from spending too much time on Zoom, Denny-Jiles said.
He expects that his work with the student government this year can benefit from the lessons he learned last year, including the importance of delegation and teamwork. His favorite part of the role is meeting and interacting with his fellow law students, who are involved with "all sorts of cool things." He looks forward to engaging with all the new and returning students this year.
Denny-Jiles was a theatre major for a year at the University of Southern California, then transferred to Quest University Canada, where he obtained his Bachelor's of Arts and Sciences, Equity and Justice in 2018. While there, he learned about how relative levels of societal equality impact the way that Canadians interact with their democratic institutions.