Borrows focuses on revitalizing Indigenous legal traditions for use in contemporary settings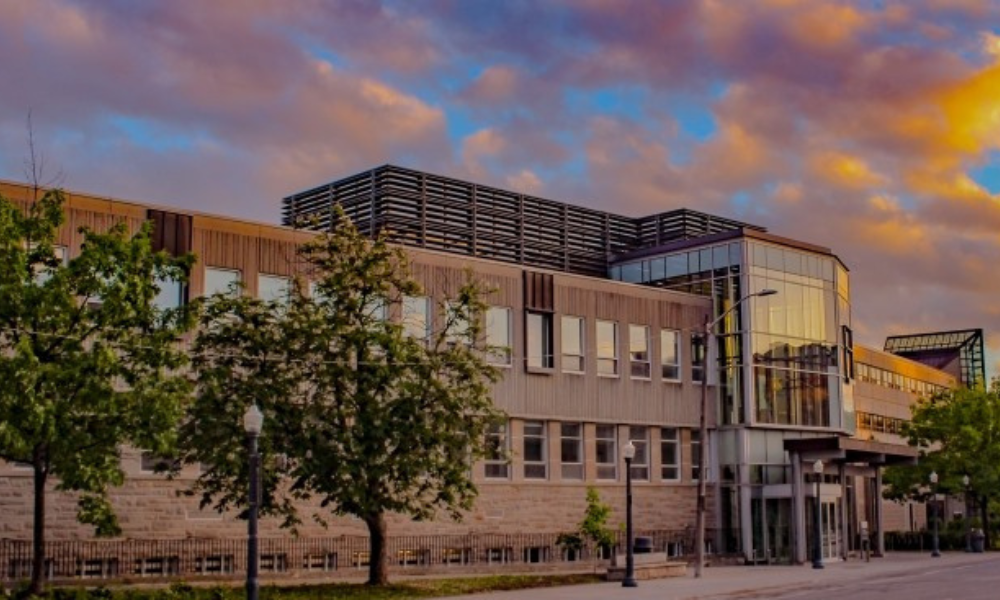 Lindsay Keegitah Borrows — an Anishinaabe of the Otter dodem and member of the Chippewas of Nawash First Nation whose reserve territory is on the Saugeen Peninsula in Georgian Bay — will teach in Queen's University Faculty of Law, beginning July 1, 2022.
"Within the world of Indigenous legal studies, Lindsay is at a scholarly cutting edge," said Mark Walters, law dean, in the university's news release. "She brings to us knowledge, skills, and experiences that will be invaluable as we build a program in Indigenous legal studies and as we work to fulfil our responsibilities as a law school relating to reconciliation."
Upon taking the faculty post at Queen's Law, Borrows will offer students the opportunity to learn from a new approach. She has taught law students within "on-the-land" or "in-community" contexts and has co-led Anishinaabe Law Camps in her community, for which she assisted in giving an intensive educational experience to students from participating Canadian law schools.
According to Borrows, Queen's Law's "commitment to the TRC Calls to Action are evident in the new Strategic Framework, signalling the exciting growth that will come in these next few years."
Borrows said in the news release that she looks forward to becoming acquainted with this region of Anishinaabe and Haudenosaunee territories and learning alongside her future colleagues and students.
Borrows practised Indigenous law and environmental law in Vancouver from 2016 to 2018 and have provided legal support and research, alongside the University of Victoria's Indigenous Law Research Unit, for First Nations articulating and implementing their Indigenous laws.
Borrows has participated in an innovative movement in Canadian legal scholarship over the last decade. As a member of project teams, she has worked closely with Indigenous communities to identify, explore, understand, and explain their legal ordering traditions in new ways and placed community ideas of normative ordering first and non-Indigenous pre-conceptions of law second, or even wholly to the side.
"Very often, Indigenous communities have been left out of the research process," said Borrows in the news release. "This doesn't make sense because they're perfectly capable of engaging in these types of research opportunities and involving them in every step of the process is one way to ensure that community needs are met."
As a linguist, Borrows is interested in linking languages, such as Anishinaabemowin, with conceptions of law and the natural world from key Indigenous legal perspectives. She received her JD from the University of Victoria. At the University of Alberta, she earned an LLM and is currently working on a Ph.D., with her dissertation focusing on how certain Indigenous legal traditions conceptualize the rights of nature.