Podcast aims to highlight the experts on equality, diversity and inclusion in legal profession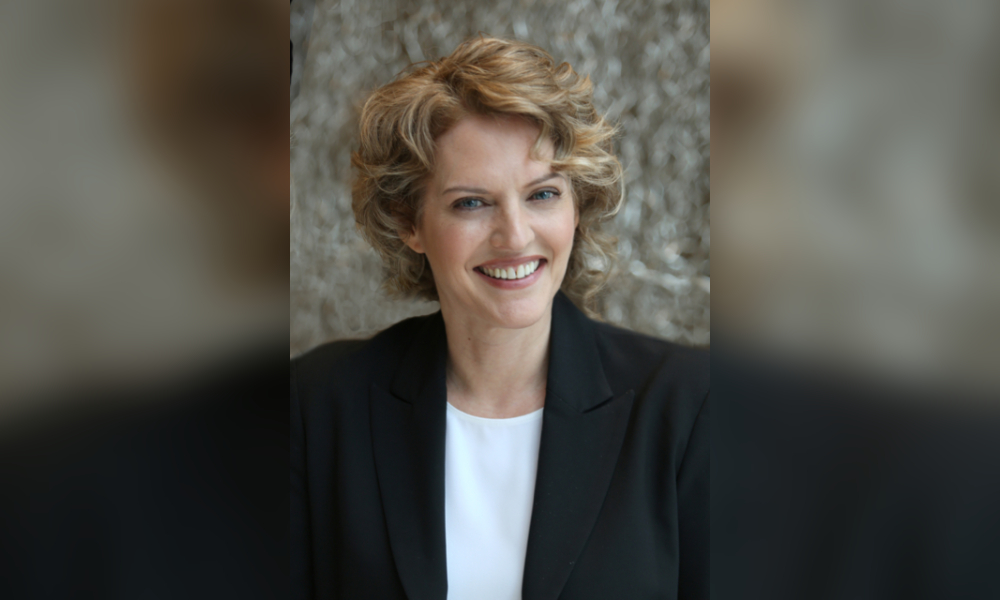 In the summer of 2019, Dana Lerner, Nancy Stitt, Stacy Zosky and Judy Petersiel got together because they thought it was "frustrating and crazy" the law profession had not made available an easier and more accessible method of earning CPD hours.
Lawyers are notoriously overworked and struggle to find a spare minute and Zosky – "a podcast geek" – says the team thought podcasting would be an effective way to get broad reach throughout the legal community.
The foursome of three lawyers and one interior designer teamed up with CBC producer, broadcaster and reporter Ann Lang, to launch LAWPOD, Law Society of Ontario accredited programming for lawyers and paralegals.
"It serves a purpose that I think is needed to get the information to more people in a fun and interesting way," says Zosky.
LAWPOD offers podcasts on mental health, legal tech, professionalism for in-house lawyers, as well as The Rise and Fall of Heenan Blaikie with the former firm's former managing partner Norm Bacal. But the majority of the content is relevant to equality, diversity and inclusion.
All Ontario lawyers are required to complete three hours of EDI training by the end of 2020. While the legal profession is embedded with systemic bias and racism, there are many fighting to change that, says Lerner. LAWPOD's objective was to tap the knowledge of those devoting their time and energy to work for progress, she says.
"We're not the experts. But we want to give the industry experts a voice so that our industry and our profession can really start looking around the Bay Street law firm and say, 'Hey, Where is the diversity in this law firm?' Really changing the profession for the future," she says.
LAWPOD's EDI episodes include conversations with Gerald Chan, partner at Stockwoods LLP, Executive Director of the Canadian Civil Liberties Association Michael Bryant, Annamaria Enenajor from Ruby Shiller Enenajor DiGiuseppe Barristers and Tanya 'Toni' De Mello, assistant dean of student programming, development and equity at Ryerson University Faculty of Law.
In Chan's episode, Moving the Dial on Diversity and Inclusion, the criminal and constitutional lawyer discusses his personal journey, in which eventually achieving career success and the comfort that came with it allowed him to place greater focus on racial justice and his identity as a racialized lawyer. Chan is the head of the Federation of Asian Canadian Lawyers and often pursues cases dealing with racism and bias.
De Mello discussed moving passed superficial "shiny diversity" and toward true inclusion in her episode: True Inclusion is Key, Best EDI Practices with Toni De Mello.
"The single most important factor in shifting culture and change so that folks feel welcome? I don't think there's a lack of resources or possibilities. I think we have to change will," said De Mello.
Annamaria Enenajor began her legal career as a litigator in New York and discussed on LAWPOD how witnessing the overincarceration of Black Americans led her to steer her career toward fighting for equity in the justice system. Enenajor practises criminal defence, regulatory, constitutional and civil law and is an advocate for criminal justice reform.
Enenajor also highlighted the importance of mentorship for young, racialized lawyers.
"I think one of the most important things that lawyers who seek to mentor racialized and marginalized lawyers can do is give them a safe space to talk about the issues that they feel are obstacles to their success," Enenajor said in her episode: Fighting for Equity in Our Justice System.
LAWPOD is hosted by Zosky, as well as litigators Brian Shiller of Ruby Shiller Enenajor DiGiuseppe Barristers and Matthew Lerner of Lenczner Slaght Royce Smith Griffin LLP.
Stitt, Zosky and Lerner are lawyers working in the executive recruitment space.