There is better outreach available than sponsoring diversity events, says lawyer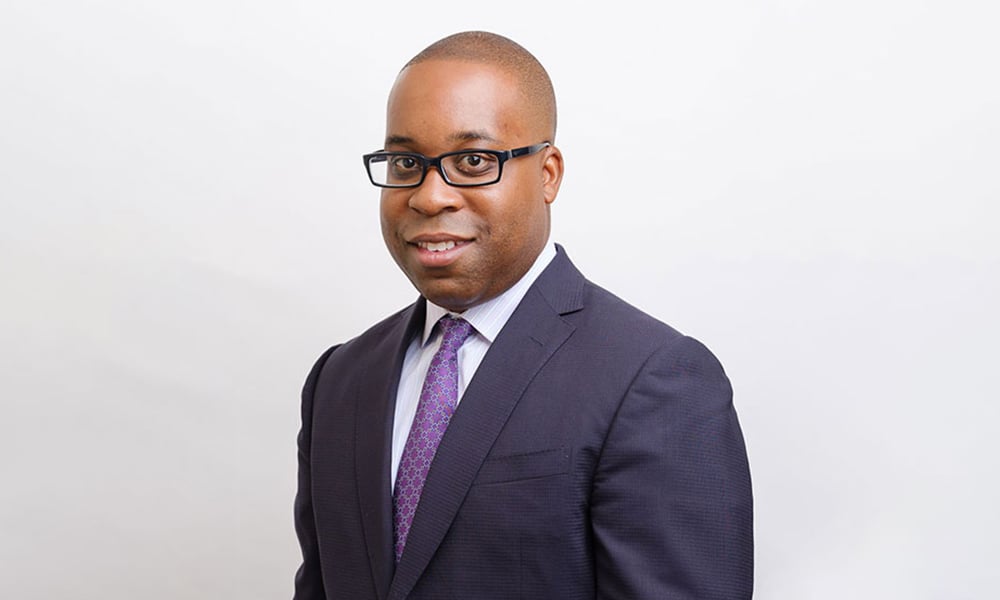 The Black Lives Matter movement has focused the world on the pressing issue of anti-Black racism. And in the last two months, since the killing of George Floyd, corporations and major institutions – including law firms – have embedded the movement's message in their advertising and other communications. But while law firms have long expressed commitment to diversity, Ryan Watkins, a partner at Whitten & Lublin in Toronto, says the time is right to capitalize on an educational opportunity and act.
"Within the last month or so, the talk has definitely grown," says Watkins. "I think a part of the problem is that it seems to always just be talk. When something flares up and comes into the public eye, then the talk comes back, but the real actions, we never see."
According to data from the Law Society of Ontario, 3.2 per cent of the province's more than 55,000 lawyers are Black. Whitten & Lublin analyzed Toronto's 12 largest firms and found that out of 1,514 Ontario partners, only 16 partners – or one per cent of the total – were Black.
"And we can see that from the stats that for Black lawyers to get to the highest levels on Bay Street and the partnership level – it's unattainable, really, because so very few get there."
The obstacles to partnership begin early. With the status quo, young Black students do not see themselves reflected in the profession, which can dissuade them from pursing it in the first place, says Watkins. But to direct young students toward the law, he says lawyers need to venture into their communities and speak to elementary and high schools, attend career fairs, and explain to kids the practical steps required to become a lawyer. Community outreach would be more effective than sponsoring "diversity events," he says.
"In some communities, they never encountered a lawyer before. And so, bridging that gap to put a human face on the profession, I think we need more of that," Watkins says.
"We have to see a massive outreach of lawyers on Bay Street in the Black and minority community in order for us to see change at that level."
Responsibility does not end with the legal profession. Educators have a role to play as well. Watkins grew up in the Scarborough neighbourhood of Malvern – a neighbourhood, he says, that was known for crime and gang violence and from which the majority of young people do not attend university. While Watkins had good grades, his guidance counsellor never mentioned law or medicine and suggested he take up a trade or clerical work.
"It's almost ingrained, I think, teachers at these schools say, 'Most of these kids aren't going to make it. I'm not going to try to steer them into higher learning,'" he says.
"That's part of the problem. And you'll find that in a lot of minority communities, where people don't necessarily dream for those high career positions because all around them, there's gang violence and other violence going on, and you are just trying to survive in some of these communities."
Mentorship, such as that performed by the Canadian Association of Black Lawyers, is important, says Watkins. He adds that it is not only up to Black lawyers, but all lawyers, to mentor young Black men and women just getting started in the profession.
And when law firms do sponsor events promoting diversity, leadership needs talk to the attendees at those events and determine how to improve the career pipeline and elevate talented Black lawyers, Watkins says. From there, firms need to produce an action plan and execute, he says.
"Until firms start to do that, we're never going to see the real change that we need."