Among several possible changes to estates law one lawyer called 'enormously positive and monumental'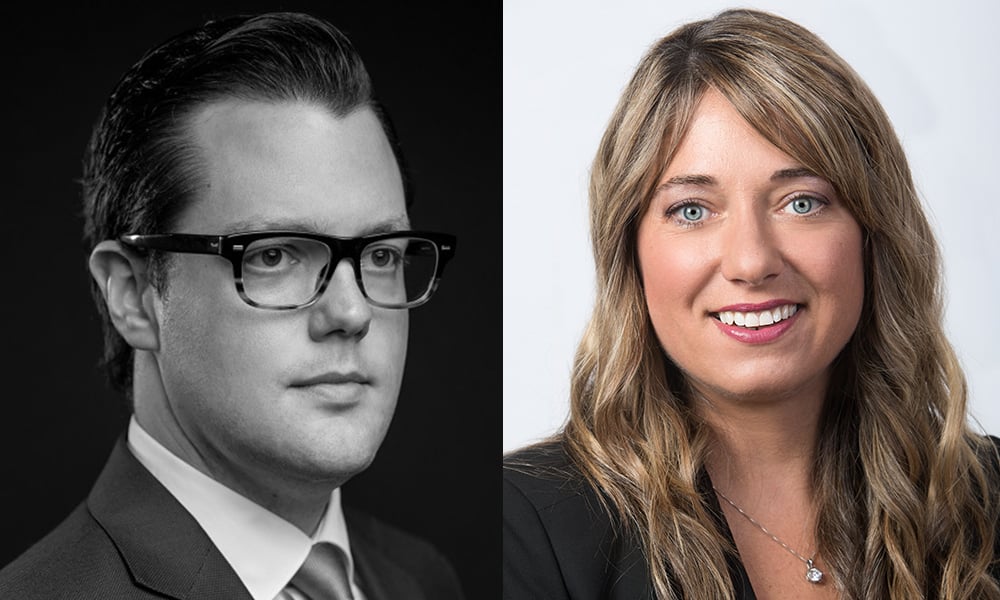 The Ontario Government is currently consulting the estates bar on possible changes to estates law, including allowing a judge the authority to validate a will that falls short of legislative requirements and repealing a provision which revokes a will on marriage.
Section 16 of the Succession Law Reform Act revokes a will when the testator is married, with certain exceptions. Section 16 has been a "topic of hot discussion amongst legal scholars and in the estates bar for some time," says Lionel Tupman, partner at Tupman & Bloom LLP. The provision is viewed as an aid to predatory marriages, he says.
"The way it works is a testator writes a will, the testator then becomes incapable, can't make a new will, and then marries somebody because the standard of capacity to marry is different from the standard capacity required to make a new will," Tupman says. "Their prior will, which might have left things to children or charities or what have you, ends up being revoked by section 16."
Ontario's Ministry of the Attorney General is currently seeking feedback from practitioners on whether s. 16 should be repealed, he says.
Attorney General Doug Downey told Law Times that s. 16 is "of particular interest" to him.
"We want to make sure that we're protecting vulnerable people," he says.
The concept behind s. 16 relates to property law which dates back hundreds of years, says Downey. Back when the father of the bride would pay a dowry to the groom, it was seen as necessary to wipe out any previous obligations the groom may have set out in his will.
"This is something that's been around for hundreds of years. And now that we're in a position where we have a vulnerable population, the logic around the original rule may not be appropriate," says Downey.
"It's a pretty key issue," says Tupman. "And it's something that I think reform is probably necessary in order to deal with… the fact that the government is looking at this, I think, is exciting for a lot of estates practitioners."
Tupman says he is not sure a blanket repeal of the section is appropriate. Another option would be to add a provision which gives the testator the option to decide whether their will is revoked on marriage, he says.
"I don't know that there's consensus in the bar," Tupman says.
The Ministry of the Attorney General is also contemplating allowing courts the power to validate wills that do not meet the formal requirements of the legislation. Currently, if a will contains one small error, the entire will is not accepted, says Krystyne Rusek, member of the estate litigation group at Pallett Valo LLP.
Currently, in Ontario a will needs two witnesses to be valid. With this authority, a judge could look at a will with one witness and validate it based on other evidence which supports that the testator did, in fact, sign the will, says Rusek.
Other provinces have given courts the authority to validate wills that fall short of the legislative requirements and Rusek says doing so in Ontario could address other issues the estates bar has raised in consultation with the Ministry. One example concerns electronic wills, she says. The Ministry of the Attorney General is currently consulting the bar on whether to extend the COVID-19 emergency order allowing for the virtual signing, and witnessing of wills.
"If you are looking at virtually signed wills and electronic wills, rather than having these be automatically permitted, you could enact legislation that would allow a court to validate an electronic will, based on the evidence that is presented to the court," she says.
"I think that this is a solution that does address a lot of problems, not just that have arisen from COVID but that are also part of the modernization of the estates practice. And the desire to use technology to make things more convenient."
Estates lawyers told Law Times the practice area was due for some updates and welcomed the opportunity to provide feedback to the Ministry.
"Overall, the changes that are being contemplated and the consultation being sought are enormously positive and monumental," says Tupman. "I can't emphasize enough how significant these contemplated changes are."