A feature of digital will-making is limiting – not expanding – choice, says lawyer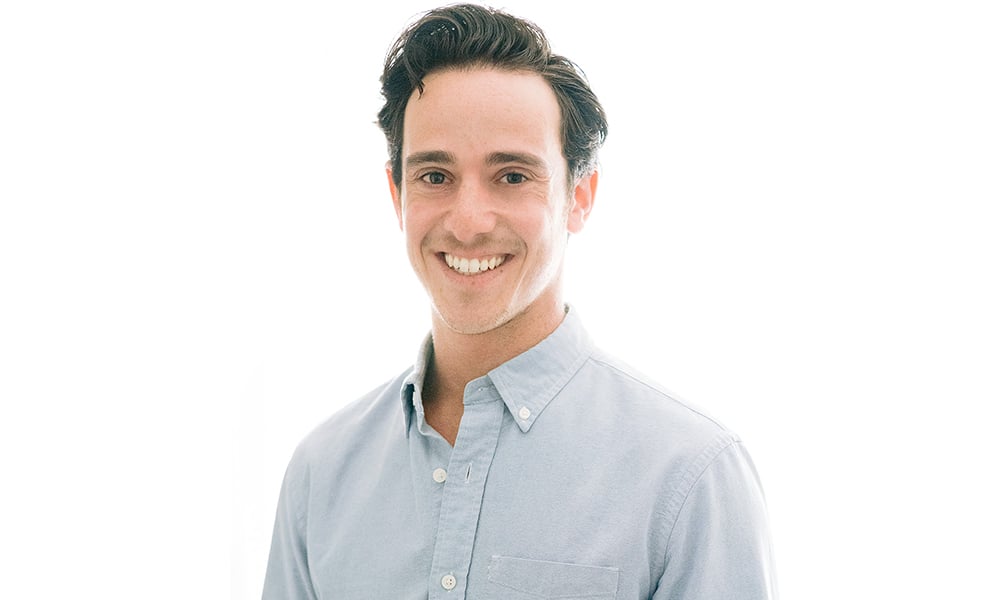 After four years practising tax and estate planning at Robins Appleby and PwC Law, Daniel Goldgut could see there was a supply gap for inexpensive and basic end-of-life planning.
Goldgut turned 30, had two kids and arrived at the time in life people typically start thinking about getting their own wills done, he says. He found that it is also the age they begin procrastinating because they do not want to spend between $1500 and $2500 to do it. In his practice he could see that, while clients were after simple, $500 wills, lawyers were having trouble meeting that need or referring the client to someone who could.
Goldgut's observations match with a 2018 Angus Reid poll, which found more than half of Canadians don't have a will, only 35 per cent have one that is up to date and 18 per cent of those without a will said it was because it is too expensive to get one.
"If you go to an estate planning lawyer to do it, and they charge by the hour, even if they're doing relatively basic planning, the cost gets up there," Goldgut says.
"Everyone thinks their situation is basic, but you are opening the door to potentially pay more than you want to pay. And so those barriers, just stop people from doing it – like, very early," he says. "Someone has the intention to do it… And like two or three conversations later, they say, you know what, forget it, I'll do it later. And that's a problem."
The COVID-19 pandemic has many turning their minds towards end-of-life planning – whether out of prudence in the face a of a virus that has a global kill count of more than 700,000, or because social-distancing lockdowns have freed-up time for previously neglected to-do lists – demand for estate planning is up. As Law Times reported in April, Canada Will Registry – an online, centralized will registry service – estimated will registrations had increased by 300 per cent.
Just as COVID-19 began raging throughout the world four months ago, Goldgut and fellow lawyer and co-founder Arin Klug launched Epilogue, a digital will-making service. Epilogue joins the growing industry of digital estate planning, which includes services such as Willful, Hull & Hull LLP's eState Planner. Willful CEO Erin Bury told Law Times in July that demand for her product was up 500 per cent since the pandemic hit.
Both Goldgut and Klug quit their jobs to pursue the venture. Klug has a computer science background and the two hired a full-time developer.
While multiplicity of choice is a major draw for many digital products, Goldgut saw choice limitation as a key feature in digital will-making.
"Our position was that we didn't want people to be using our system in a way that they were going to cause problems for themselves or create wills that were more likely to be challenged," he says. "We have limited what people can do on our system in a way to, sort of, protect them from themselves."
For example, if a person is married with kids, Epilogue will require them to leave everything to their spouse, other than personal property and charitable donations, and if the spouse dies first, everything will be split evenly among the children. While will-makers have testamentary freedom to divvy the assets almost any way they like – including excluding children or distributing the estate unevenly – most people are after the straightforward arrangement Epilogue requires, Goldgut says.
"What we saw 99 per cent of the time, is that that's the outcome that people are looking for," he says. "If someone wants to exclude a child, we don't think that they should use an online will provider to do that, because there's a host of complications that could arise… Allowing someone to do anything, we think is just a difficult position to put someone in."
"We recognize that we're sort of leaving money on the table, so to speak," Goldgut says. "… There's a major access to justice issue here, which is that people just aren't doing their wills. And so, the question is, how do you solve that? It's not by finding a tool that replaces lawyers. It's about finding a system that can handle the situations that the lawyers aren't handling right now."