Similar reform is in the works in B.C.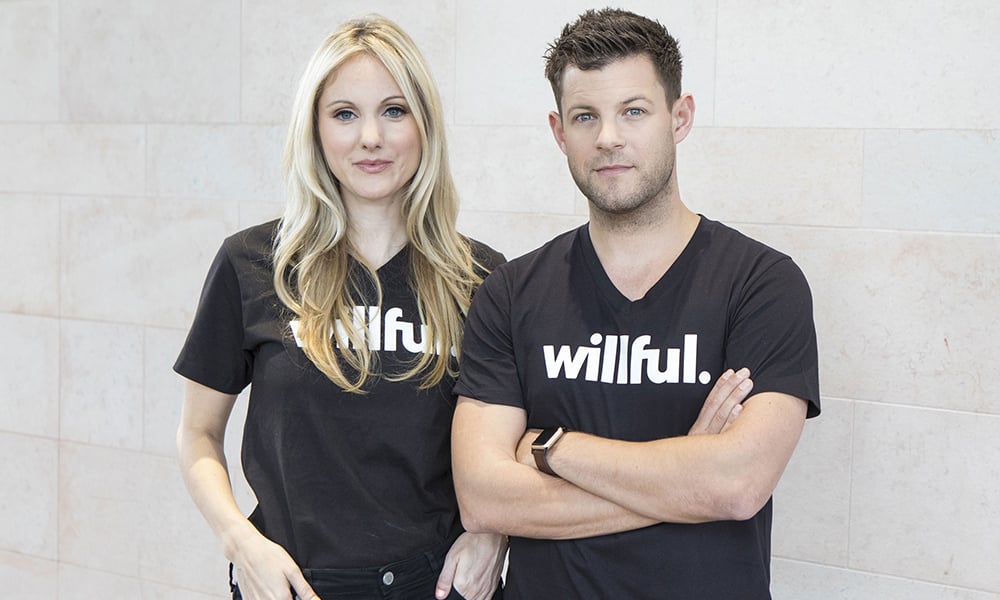 After COVID-19 swelled demand for their services by 500 per cent, online estate-planning company Willful is calling on the Ontario government to follow British Columbia's lead and allow for the digital signing, storing and witnessing of wills.
Willful launched a petition July 21 to amend Ontario's Succession Law Reform Act, which governs wills and estates law. Erin Bury, the company's co-founder and CEO, says she would like to see Ontario follow reforms happening on the west coast. In May, the B.C. government introduced Bill 21: Wills Estates and Succession Amendment Act, 2020. The proposed legislation will expand the definition of a will to include one presented in electronic form. The requirement that, to become legally binding, a will must include physical signatures from the testator and witnesses, will be changed so that an electronic signature will satisfy. The presence of a witness during the signing process will be expanded to include an "electronic presence," allowing witnessing to be done via Zoom or FaceTime.
"As soon as COVID hit in mid-March, Willful saw a massive influx in demand from customers who, all of a sudden, were thinking about emergency planning," says Bury.
"We have long wanted to see things like digital signatures and online storage of wills. And we have watched as the U.S. has really become a first mover in that space. States like Nevada allow for these processes. And yet, in Canada, it is still very much an offline process."
Ontario has temporarily softened its approach to estate planning, to adapt to the COVID-19 pandemic. In April, the provincial government announced it would allow lawyers to facilitate virtual witnessing of wills. The move came as social distancing made in-person witnessing impractical and wills and estates lawyers saw a surge in demand. As Law Times reported in April, the pandemic has turned many minds to end-of-life planning. Will registrations were up over 300 per cent at will registry company NoticeConnect.
"We have been in COVID for several months and have heard from hundreds of customers about how difficult it is for these documents to get completed. And we thought this has really highlighted the need for long term change, not just short-term change," says Bury.
There is opposition from some estate lawyers who believe online estate-planning will threaten their practice, says Bury. But she argues that digital processes will expand their potential client pool because clients will not have to physically meet the lawyer to get their services.
Others believe online estate-planning will be more vulnerable to fraud, undue influence and issues surrounding capacity, but Bury argues the available technology is more secure than the status quo.
"Right now, the best technology – quote unquote – that we have to determine whether the testator or will-maker is who they say they are is witness testimony from the witnesses and handwriting analysis," she says. "Whereas with digital processes, we could have a video recording of the person witnessing the will and the conversations that they're having. We can have an audit trail of a secured digital signature that shows exactly when and where and how it was signed. And we can have digital storage of wills, which prevents a family member from finding the will and ripping it up because they don't like what it says."
On July 10, Willful commissioned a survey with AngusReid, polling 1,500 Ontarians. The survey found that 65 per cent of the respondents lacked an up-to-date will and 50 per cent would have completed their will sooner if they could do it online. The survey also found that 81 per cent believed that digital will-signing was already legal and 91 per cent believed it was legal to store a will online.
Willful's 500-per-cent spike in demand was reflected in the survey's finding that COVID-19 made 62 per cent of those polled think about emergency preparedness and 48 per cent said they were more likely to complete important documents. Fifty-two per cent answered that the digital signing, storing and witnessing of important documents would make life easier.
"This is something that consumers want, you know, it's not just an imperative because the law is outdated. It's also an imperative because it's the best thing for Canadians," says Bury.