Tenants' eviction orders an effect of significant delays at the Landlord and Tenant Board: ACTO lawyer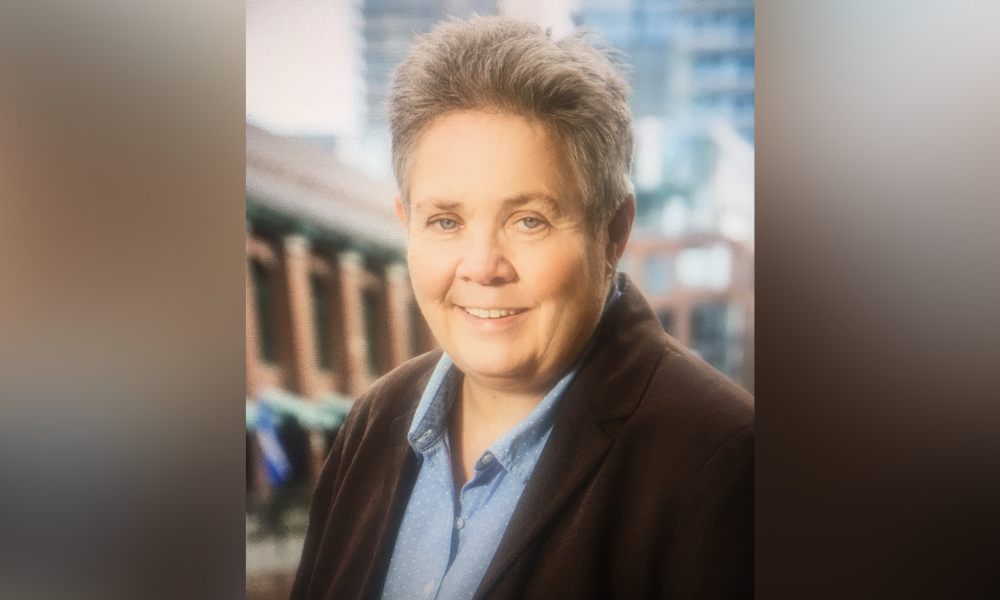 The Superior Court of Justice is evicting tenants who live in condo units because of pandemic-related processes and delays at the Landlord and Tenant Board. Karen Andrews, staff lawyer at the Advocacy Centre for Tenants Ontario, says it is the wrong forum to hear these matters because it is not the court's jurisdiction.
"Judges are evicting tenants who live in condos, and we can't intervene, because we don't know when these things are coming up," Andrews says.
She says the unambiguous decision in Fraser v. Beach gave the sole jurisdiction to evict residential tenants to the Landlord and Tenant Board. However, despite the binding legal authority, several pandemic-related tenancy cases are adjudicated at the Superior Court.
When condominium tenants are alleged to breach the rules or the Residential Tenancies Act, she says the LTB remains the proper legal forum to litigate such disputes. However, the backlogs are awful at the LTB, and landlords are going to Superior Court to express that they cannot get a hearing.
Andrews says that inefficiencies and delays plagued the LTB well before the pandemic, and stakeholders, including tenants and landlords, have registered their concerns.
"Ontario's provincial Ombudsman had begun an investigation into delays at the Landlord and Tenant Board. The unprecedented events of the last two years have seen these delays and backlogs at the board increase exponentially."
Due to the pandemic, the LTB closed 44 physical locations across Ontario and moved hearings entirely online. Andrews says the Zoom platform for many participants who are often self-represented is not helping in a highly litigious environment where landlords are trying to end tenancies and tenants are fighting to save their homes amid a pandemic and nationwide affordable housing crisis. As a result, preliminary matters take up to three times longer, and the merit hearings are postponed.
"Sometimes there are egregious circumstances and, despite best efforts, frustrated landlords and condominium boards find themselves unable to obtain the urgent hearings they need at the LTB," she says.
For example, in MTCC No. 1260 v. Singh, Superior Court Justice Frederick Myers evicted the tenants because their dogs attacked other residents, and the landlord tried to evict them at the LTB but could not get a hearing.
Andrews says that while the reasons for the eviction may be understandable and circumstances may be urgent, sometimes tenants are unrepresented by counsel and lack the expertise to advance the jurisdictional arguments. She says Justice Myers could have been more critical about the LTB doing a better job.
"Bad facts are indeed making bad law," Andrews says. "We know why they're doing it, but they shouldn't be doing it. The case law is clear that they don't have the jurisdiction to evict tenants who live in condo units and the tenants aren't raising the legal issue because they don't know the legal issue."
In decisions like MTCC No. 1260 v. Singh, Carleton Condominium v. Poirier and Frontenac Condominium Corporation No. 6 v. McCauley, the court has sympathized with a frustrated landlord or condominium community and evicted tenants. However, Andrew says that in cases such as Metropolitan Toronto Condominium Corporation No. 933 v. Lyn, where one of the parties brought the Fraser case law to the court's attention, it declined to evict.
She says the LTB needs to intervene in these cases to re-assert, clarify and confirm its exclusive jurisdiction in these matters.
"Part of this will entail the board acknowledging the current dysfunctional state of affairs, setting out a plan for effective action, and assuring Ontario's tenants, landlords, and Courts that they recognize this as a serious problem, and one which they are committed to rectifying expeditiously."
Andrews says many tenants have low incomes and experience access to justice issues with the LTB's digital transition. For example, the 2021 Advocacy Centre for Tenants Ontario report on digital evictions found that barriers to accessing justice related to lack of technology, coverage and connectivity, insufficient data or minutes in a plan, mental health, language, literacy, or numeracy issues.
"Of the tenants who could participate, 55.6 percent were participating by phone while 74 percent of landlords were participating by video. Tenants would often be lost in the process trying to figure out who the voices were on the call while landlords could present their evidence through video."
In 2020/21, she says the LTB met their target of scheduling a hearing within 25 business days of receiving an application by only one percent and that as the pandemic-related restrictions have begun to lift, the board's unwillingness to return to a more efficient and fairer in-person adjudication is a "mystery."
"The board appears to be committed to inaccessibility to justice that serves neither the interests of tenants nor landlords."